Interview with Surfyogi - Questions from @tojukaka
HAPPY EASTER!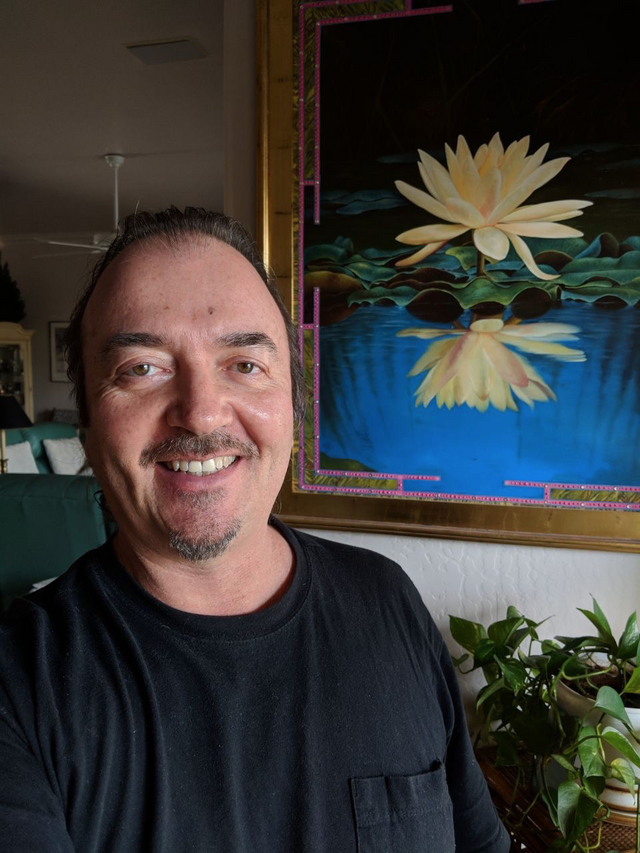 @tojukaka ask to interview me, I asked him to send me some questions so I would know what he intended to ask me. I wrote out my answers so I could refer to them later, for other interviews.
Without further ado, thanks for the questions, the answers are below!
Q: Full Name
@surfyogi on Steem and Telegram
Q: Date of Birth
NA
Q: Residence
Western USA
Q: Alma mater
Self-taught except in music, electrical engineering, drafting. I am a
polymath in many subjects today, after taking private music lessons as a child, and studying technology later in college for 2 years.
Music teaches us, we can teach ourselves...
Q: Occupation
Software engineer, Crypto-enthusiast
Q: What are best you known for
User Interaction and Graphical User Interface (UX/UI) design and Javascript programming for Web apps. Blockchain theory and economics, as well as DAPP design and UX.
Q: Email
@surfyogi on steem and telegram
Q: Website
artzone.live
Q: Tell me a story about your early life
I was in the Boys Choir and was taught music by many professional music teachers. My parents were music teachers in my local public school system, and I was surrounded by teachers growing up as a child, as all the music teachers in the city, were friends of my parents.
I played in the local symphony orchestra, and all my parents friends were music teachers, and would come over to my house for parties, after orchestra performances. My parents built a custom home, with the dining area, kitchen and living room walls were all taken out of the design, so that we had 1 large room to have everyone in the same room. It was a party house 😉
Q: Tell me about your education
Lucky for me, I attended a great school system and my teachers were excellent people.
Since my parents taught in the same school system that I was attending as a child, I had to always respect my teachers and never attempted to disrespect them in any way. All my teachers had great expectations of me, and I felt I would not let them down.
Q: Tell me about your family.
I am currently single, divorced. I hope to have a new family with a Nigerian fiancé soon.
Q: What are your vision for @WAfrica community and @ARTzone?
ARTzone I hope to be a free form artists' colony for musicians and fine artists, creative people, be they comedians or graphic artists. These are the people I most admire and want to support on Steem, so I felt there should be a Community dedicated to this purpose.
WAfrica is a community for the distribution of support and dissemination of information across all of the West African continent. So many of the friends I have met on Steem come from Nigeria or Ghana, and a few from Cameroon. These countries are all part of the Atlantic Coast of Africa, closest to the US. I thought it would be great to support all my friends as a community, get everyone talking and destroy the state barriers that make people think they are not connected, if they live in different countries. I expect there are tribes of people in this region separated by state boundaries, but are actual family members and have so much in common they might not even know about. It's also an opportunity to start thinking about what most needs to change across all nations of the region, and help people compare how they are doing across national borders. We have NGO organizations forming, and it's a great way to organize outreach to orphanages, schools and support people that are attempting to help others.
Q: What projects have you done in the past that you are most proud of
Working with Steemit in 2017, was a short time in my life but very rewarding. It helped me understand blockchain in a much more serious way then I had ever attempted to do previously. So my brief time talking with Ned, and understanding what Steem was, what Steemit is, and how they attempt to change the blockchain model with DPOS, really changed my life all around, and I was never the same. I quit my former life and would never be happy with it again; I had so much more calling upon me to work on, and I could not ignore it. So be it.
Q: How did you venture into the world of cryptocurrency
I read about Satoshi Nakamoto in 2011, and I ventured into Bitcoin because I did not trust the US financial and real estate markets, or the economy in general. So I decided there must be a better way, I was looking for it. I feel this is how most people discovered Bitcoin, and I am glad I did. Also I read about Vitalik and Ethereum in 2013, and was very taken with the ideas presented there. Between these 2 blockchains, I had much to study and understand, but I was also very frustrated the space was taking many years to evolve and develop markets. I was so frustrated in 2013, I put it all in a drawer in the house and forgot about it for several years. One day in 2017, while looking for a new job as a software engineer, I got a call from Ned. I re-entered the blockchain world at that time. He was actually having a hard time finding engineers that understood blockchain, so he and I were very happy to meet. He had new inventions to tell me about (DPOS vs POW and DEX theory) and I immediately started to research Dan's inventions at that time.