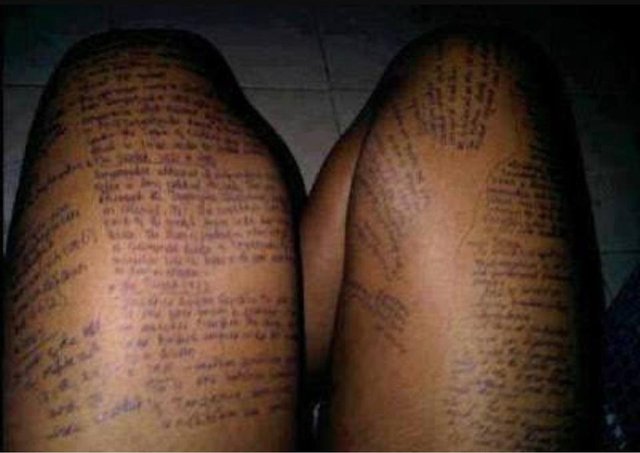 Image source
I recently sat for an aptitude test organized by a scholarship board (name withheld) few weeks ago and was baffled at the rate of examination malpractice at the center (name withheld). This made me so worried because those who engaged in the malpractice are most likely to get the scholarship as they were given the answers straight away (after paying some stipends though). I then decided to write a few things here about examination malpractice in Nigeria.
Examination malpractice is being defined here as wrongful, careless or illegal behavior that students exhibit in the course of writing an examination. It includes asking for answers in the exam hall, copying answers in a piece of paper, paying invigilating bodies for already solved answers, etc.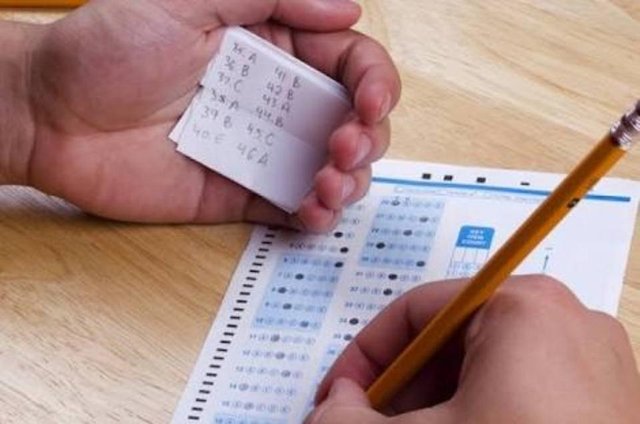 Image source
Examination malpractice is by far more widespread than HIV/AIDS and it denies manpower in the society. Yet, the campaign against it is not taken seriously in this country, Nigeria. Indeed, the Nigerian society is still largely indifferent about it.
Nigeria is currently faced with so many intractable social problems the more troubling ones being those that endanger the lives and future of the youths. Among these include smoking marijuana, cultism, youth violence, HIV/AIDS, sexual harassment, youth unemployment, use of children for street begging, other forms of child abuse and of course examination malpractice.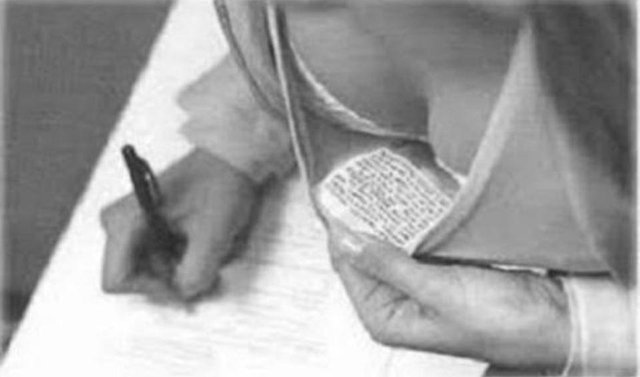 Image source
What do you think about examination malpractice in your area or locality? What is your general attitude towards the incidence of widespread examination malpractice among Nigerian youths? Do you feel indifferent about it? Do you think it should continue?
When do you think this phenomenon of malpractice will stop in Nigeria? Do you think it is a passing phase or a fancy among the youths? Do you think the government at all levels are doing their best to reduce or even stop the incidence of examination malpractice? These questions and more are the things we must consider seriously if we hope to reduce and eventually eliminate examination malpractice in Nigeria.
Another prevailing reason why people cheat in order to pass exams is that people confuse the possession of a certificate with the possession of knowledge. During the colonial days, the government employed based mainly on possession of certificate which then reflected to a large extent what people know. This attributed to why people value certificate more than knowledge. Indeed, the society is awash with certificate but where is the knowledge?
Several students behave as if the possession of certificate is more important than the possession of knowledge and this is why so many people are frustrated after school. It is possible to buy a certificate in any area of discipline and specialization but having a certificate is by far different from having knowledge. It is left for us Nigerians to decide what we want: knowledge or certificate? A certificate has a great value if accompanied by knowledge that is supposed to be a testimony of having. Having a certificate is good if the knowledge obtained has equipped you for the numerous life problems and challenges. It is appalling that even even after acquiring a certificate, one cannot sit for a competitive examination in the area of specialty.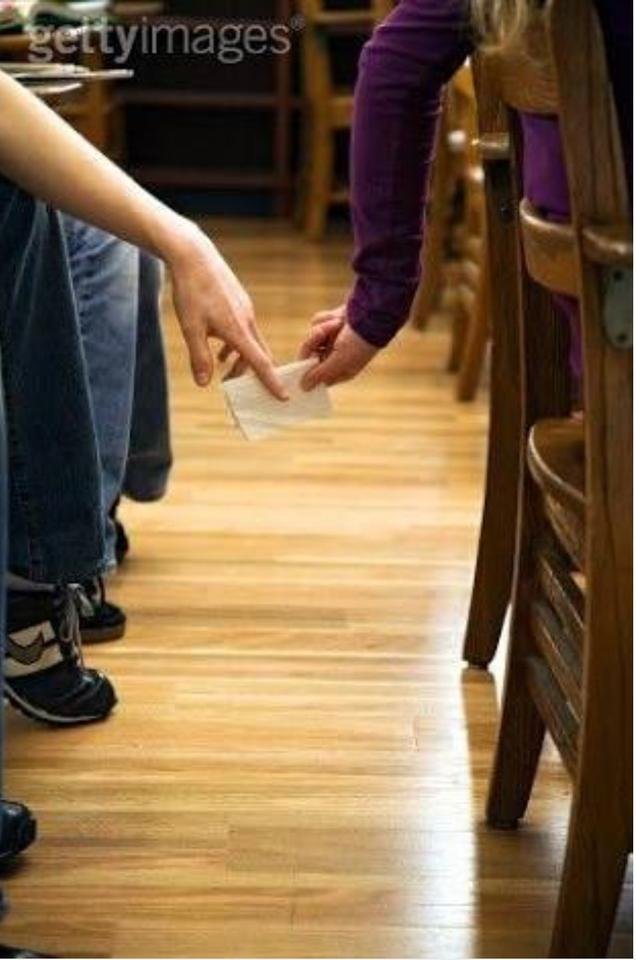 Image source
Having a certificate without the accompanying knowledge is fraudulent. It is stealing. It is a criminal act.
Thanks!