Expectation : The next generation social media which pays for your time on social media!!!
Wow!! this excited me, my pointless hours on facebook, instagram, reddit gave me back nothing all these years and the moment I heard about steemit I found "hope".
Blockchain and Crypto space was a new thing to me, but I made an effort to understand this platform. I spent hours here to just understand the way this platform works. Spoke to hundreds of people like me and we wanted to grow together.
I am an artist and as such making money out of something I do is difficult, but I saw a hope in Steemit, it had all the features for me to grow as an artist by talking to various other artists. The best part is I also have a medium to showcase my art work and get paid for my work.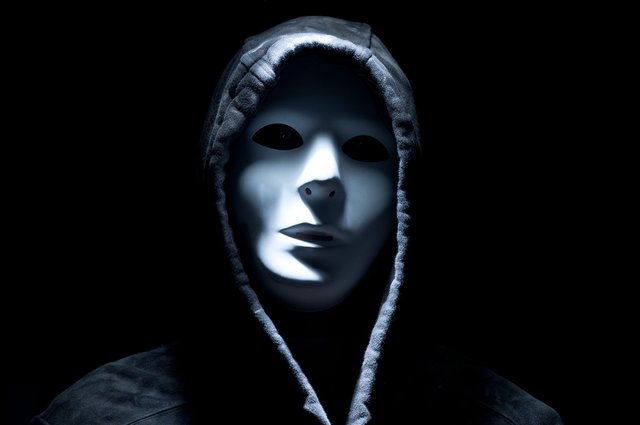 Reality : The things I just spoke about in the above section is like a fantasy isn't it? I mean what more can a new generation social media ask for ?? But one month into the platform I started realizing steemit is too good to be true. The whole system of whales influencing the way system works was ruining this on soo many levels.
I am a person who would not talk without right reasoning, here are few
We spend hours of time just trying to create the work and generate the content for steemit, our time has some value.

We were here with a hope of finding some livelihood, our hopes has a value

I agree I may not be the best, now there are many worst than me getting better rewards than me... wasn't this platform about nurturing people who contribute well to the community with their talent?

We may not know how to suck up to the whales, does it mean we are not entitled to stay on this platform??
Oh wait!!! You may not have answers to the above questions, why??
Few Whales Value Money Over Steemit Values
Because the majority of the so called "influencers" of the system with huge chunks of vests are selling themselves to bots, they get a close to 100% ROI of their upvotes!!!
So weather or not you generate a quality content, you should either suck up to a whale and help him with his bot or send some SBDs to his bots and buy his upvotes!!!
Is this what you believed in when you started investing in steemit??
Making money out of user's hard work?? By giving them literally nothing.
Kudos To Snowflake for His Recent Article On Whale's Mind
@snowflake in his recent post mentioned below
has showed us why the whale sell themselves to bots and he is brave enough to do that as a whale himself. He told us clearly why he would never vote on a quality content even if he likes them.
I am sure this is the attitude of every whale around here and if this is the case I am sure in the very near future steemit will be left with no users generating quality content, it will just be a bunch of people with 1000s of Steem which values next to nothing because steemit is not a sustainable platform.
I am sure this was not what @ned or @dan had in mind when they were building steemit!!
Conclusion : You Are On Suicidal Mission
Whales earn more by selling themselves to bots and this is the very reason more you suck up to a bot creator or a whale more are the chances of you succeeding here on steemit. I am not even confident to post this on my profile as I will be flagged for talking against the system, I no longer have freedom of speech and that is a thing long forgotten on steemit.
To all the whales out there, steemit is not built by you but by 1000s of users who spent countless hours to generate a high quality content and bring it to this stage.
If you sell your selves the way you have been doing all you will be left with is few more whale with millions of SP which values next to nothing.
I hope a positive message is sent out through this posta nd I thank @voiceshares in advance for giving me a platform to speak my mind out on this issue!!
Disclaimer: Voiceshares is only trying to create a platform to users on steemit to voice out their opinion on what is wrong with steemit and how can correct it. The above post was also a story or a perception shared by one of the users and @voiceshares is only representing it with a positive hope of changing steemit.
---
---
We at @voiceshares believe in creating the support system to those souls whose voices are suppressed. We would strongly urge you to write your stories of
Depression
Corruption on Steemit
Political Suppression
while staying completely anonymous and send it us through the below link.
Submit Your Story Of Depression/Suppression here
Please include your BTS (BitShares Address)Address along with your story to receive some voiceshare tokens from our team. It is not BTC, but BTS.
You may also join our discord server and meet our family by joining our discord server through the link below
Voiceshares Discord Hangout Link
we would love to have all the interested folks join us in this revolution to create a better tomorrow.
---
Contributor Space :
Whaleshares - The most encouraging and helpful crypto community, lots of amazing people to help you around. We recommend you to check out their community - Whaleshares Discord Server Link

We also support @themarkymark and @zeartul for their witness campaign. Do check out their projects at @buildawhale and @bellyrub