The brain noise can make or break life, it is a constant voice which talks to you. We need to address the voice everytime it has an opinion. Most of us spend our entire lives following the brain voice, acting as per its instructions and little do we realize it does not say much. It is just a waste of time and energy.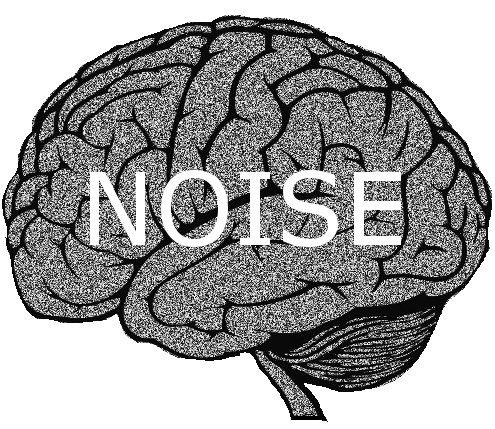 Wait, Wait!!!! I cant be having this discussion and make it one sided. Even before thinking about all this I should tell you guys what is brain noise. What is brain noise?
It is a noise in the brain, is that all?? No !!!
Brain noise is a semi conscious state of mind which constantly decides how you lead your life. Brain noise is mostly influenced by the surroundings, it acts as a bridge between brain and body. We start listening to a noise, really? a noise??
We would not want to lead our life that way but still we do. It pretty much takes our life towards negativity surrounding us. Again I started making it sound like everything about brain noise is bad. No not really, there are people who have succeeded in life and leading a happy content life just by listening to brain noise. How do they do that? How can they control their brain ? Is it practical to control your brain?
Yes very much, according to my personal experience you can control your brain noise if ,
Leave EGO
Stop running behind money
Stop comparing
Stop Jealousy
Embrace Inner Peace
Focus on self over others
Realize few important things in life and prioritize them
Stop doign what others want you to
Travel
Show Compassion to fellow human beings
Well this is enough to start off with, if you can achieve all this successfully then you are in a very good place.
Now brain noise seems equally balanced, just make sure you take some time off to have a look within and decide how you want to live.
---
---
Contributor Space :
Adsactly(@adsactly) - One of the most active crypto communities around has been a constant support to @voiceshares. Do Join this community - Adsactly Discord Server Link
Whaleshares - The most encouraging and helpful crypto community, lots of amazing people to help you around. We recommend you to check out their community - Whaleshares Discord Server Link

---
Witness Space :
Do consider him for witness votes and we from @voiceshares support his campaign.