Crypto & Cardio #3 - Bitcoin vs Everything else and my approach to locking in Crypto Profits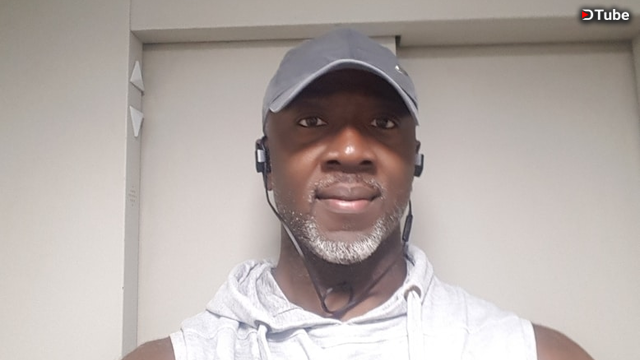 ---
On one of my posts over the weekend , I was asked
When u lock in profits do u go fiat, usdt, BTC or another coin?
In today's video I talk about my view on what constitute profit in cryptocurrency and how I 'lock' those profits in.
Bitcoin vs…
As of today, June 2018, my mindset is very much that it is bitcoin verses everything else; in that I look at every coin in relation to how it is faring against BTC.
This isn't because I'm a Bitcoin Maximalist.
There are many cryptocurrency projects that I think will succeed. However I'm a realist and I look at market behaviour and based on that it is my assessment that it is Bitcoin vs everything else. There is no crypto that is immune to the fluctuations of Bitcoin, whereas Bitcoin pretty much dances to the beat of it's own drum right now. It is the pied piper of the crypto world.
So what does this mean in terms of locking in profit?
Bitcoin profits
When I lock in my Bitcoin profit my bitcoin profit, I do so into fiat.
My approach is by-in-large simple; I take out profits whenever the price of Bitcoin doubles. So when Bitcoin hit $1000, then $2000, $4000, $8000 and $16000, I sold a percentage of the Bitcoin I held. When the price dropped I took a view as to when to buy back in.
Overlaid against this, I take a view on (looking at my investments generally) whether I'm over or under invested in cryptocurrency; this my flavour whether I take out a higher percentage, whether I buy back in or whether I start buying more Bitcoin.
Other Cryptocurrencies
However when I look at any other cryptocurrency; I look at it's value in relation to Bitcoin. My general approach is if it doubles in BTC value since I last bought it; I take some profit.
I do not look at other coins value in relation to fiat. Their fiat value, in my view, is mostly dictated by what Bitcoin is doing. I find that immersing myself in the satoshi value of a coin gives me a truer picture of it's performance.
For example; a lot of people talk about the bear market in cryptocurrency starting from January. For me that is false. The Bitcoin bear market started in January. For a lot of the other cryptocurrencies the bear market started last June as a consequence of Bitcoin's pump. Last June saw some of the highest satoshi prices of many of the altcoins. Dropping to a low in December before making a recovery (as Bitcoin dumped) in Jan/ Feb and now falling back a bit as Bitcoin stabilises. To illustrate this, if I look at STEEM, it peaked at over 90k sat last summer before dipping to under 10k sat in December. It then spiked in January to over 50k sat before falling back to around 30k sat, where we are at today.
What to buy
The critical question (and first question I ask myself) whenever I purchase a cryptocurrency (as an investment) is; will this coin outperform bitcoin, in the short, medium or long term?
Should I hold onto the Bitcoin I have or does it make sense to invest in another coin. Thus when I'm analysing the performance of a coin; I'm always looking at what is it doing (or likely to do) in terms of it's bitcoin price.
A lot of the time; it is easy to fool ourselves into believing that the coin we've invested in is doing well; when in reality we would have been better off (financially) just holding onto to our bitcoin. Not to mention some of the risks associated with investing in a new relatively unknown coin. E.g. lack of liquidity, untested in terms of blockchain vulnerability, wallet security - whether you choose to download it or hold on an exchange, price volatility, mental bandwidth etc etc. I find the more I have at stake; the more compelling the reason to invest in a coin that isn't Bitcoin needs to be.
I've heard people celebrating how they made 100% or 200% gains on a coin last year; when Bitcoin went up 7 or 8 fold in that period! I've certainly heard ICOs taking in terms of dollar returns when investors would have been better off holding their BTC or ETH and buying when the token hit the exchanges.
TLDR;
In conclusion, when I lock my cryptocurrency profits, I go to BTC. When I lock in my BTC profits I go fiat.
It does mean having to train my brain to think in terms of movements in satoshi's however I find it's the best way I have of getting a clear picture of the performance of my portfolio.
Caveat:- This is my approach right now, with bitcoin holding such a large sway over the market… this could change in the future however.
What about you? How do you lock in your profit and assess the performance of coins your invested in?
---
▶️ DTube
▶️ IPFS