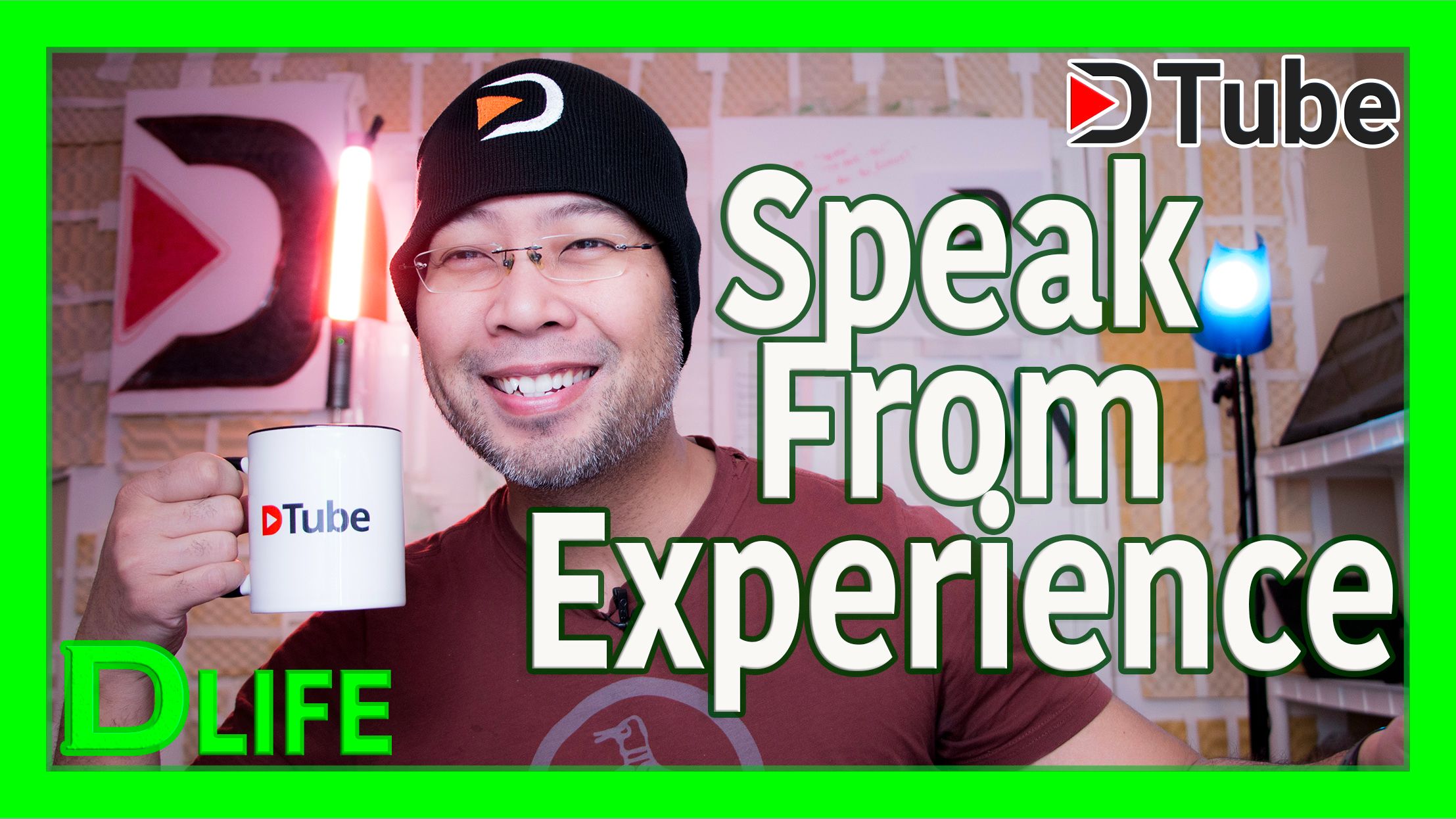 ---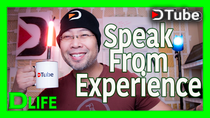 ---
Some of our fellow DTubers mentioned here are @bethwheatcraft - @spenceryan - @kevinli - @gisi - @heimindanger
We all have a wealth of experience to share. Here on steemit and DTube it's important to share that wealth. It's important to talk about direct experience because it adds direct credibility to the information that you give. As the saying goes, "it's not what someone is saying. It's who's saying it." And if you're talking about things that is from experience, you'll be more comfortable talking about it, people will have a much easier time digesting it and it'll be a better "experience" for everyone.
Let me know your thoughts :) are you sharing things from your experience? Or are you talking about things that you don't have much experience on? We want to know! We want to know about YOUR experience!
DTube Meet-Up! Niagara Falls Sheraton Hotel Lobby - April 11 @2pm
Join our discord #onelovedtube to chat with us! :)
*** If you want to get through the video in record time, set your playback speed to 1.25x, 1.5x or even 2x. ***
Hey guys, I hope you're doing well! Welcome to DLife Lesson here on steemit & @dtube! My goal is to add some thought-provoking value to your life. I hope this video inspires you to become a better version of yourself.
Here are the links I used in this video:
(To see links for photos, just right click on the photo & click go to image in new tab or copy image address)
Hey guys and gals, I've been a student of life and love to learn new things. I've studied film, acting (film and theatre), Natural Medicines, Psychology, Business and Photography. I've read over 2,000 different books and consume at least 50 new books a year. I also owned and operated a Consultancy Firm for about 3 years and was a professor for Personal Development for one of the leading schools in the field called John Robert Powers. Aside from working with over 3 fortune 500 companies, I've also owned and operated over 4 businesses. Along with that, I've travelled all over Europe, South America and Asia doing non-profit work for Orphanages and shelters. I also speak from time to time to Youth Groups and Churches. I hope that some of these personal life lessons add value to your life.
I believe that success is not our final destination. I don't believe in failure, I believe in learning from mistakes. I believe that it's okay to be obsessed. It's evidence of passion in your life.
If any of this information has helped you, please subscribe and follow for more videos to come. Let me know your thoughts on the subject and how you view life. Getting to know your point of view expands my own.
Disclaimer: I am not a doctor and this is for informational and entertainment purposes only. If you have a serious medical illness, consult with your physician and seek proper medical advice.
Remember that in life, opportunities come to those who are on the look out for them.
All the best to you and your endeavours!

---
▶️ DTube
▶️ IPFS