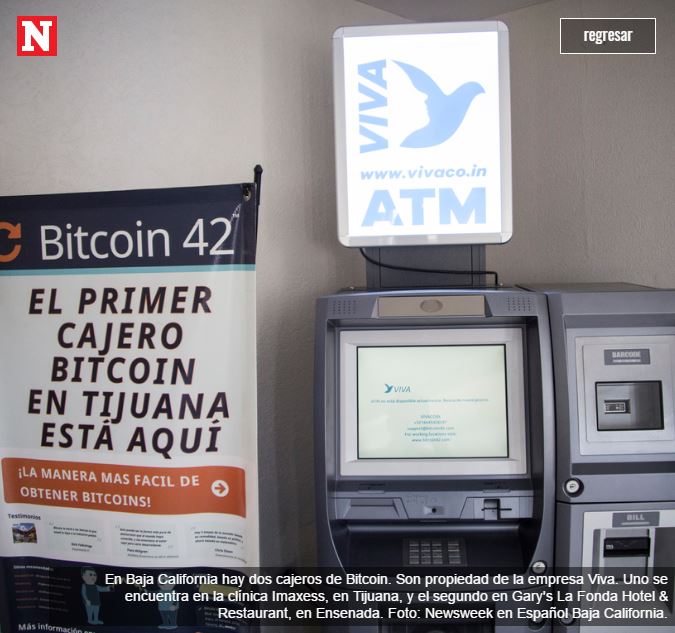 image source from Newsweek
After one week of ICO, VIVAcoin CEO 's Dawn Parker Waites has announced the viva.cash strategy for year 1 on the VIVAcoin chat
VIVAcoin is developing several tools to implement a new economic system, the VIVAconomy. When you are a startup team, you have to focus on the more profitable parts of your business to secularize its development.
The remittance market between USA and Mexico is a 25 billion dollar market. With the VIVA ATMs, Mexican families can get pesos from the savings of their family workers located in USA at a better price than with today traditional bank system.
Marketing the viva.cash cell phone app and the viva.cash ATMs in large cities of USA and Mexico is a realistic objective that will secure a revenue stream in VIVAcoin incomes for the following years.
You still have 8 days to participate to the VIVAcoin ICO and you can have explainations on the chat.
I am living in France and I am dreaming of installing VIVA ATMs in Paris, Geneva and Nice. This will probably be for year 2 or 3 ? I am also a couchsurfer and I love visiting foreign countries being hosted by local residents. Local residents are the best guides to indicate good restaurants and what is worth to be seen in the area.
Would a couchsurfer accept to be transformed in a viva.cash station ?
Let's imagine : you host a stranger for free, you are explaining him or her where are your favorite locations and you give him local money ! This last service will be paid, you will receive a percentage of the exchange fee on your tradQwik account. You can verify on your cell phone that your host has send you the equivalent amount of money in VIVAcoin.
How much of your local money would you to accept to exchange to a stranger against VIVAcoin ? 50 – 100 € ? Which exchange fees would you be paid for this service ?
I am imagining ideas for viva.cash strategy year 2 and 3. What about you ?