Teen daughter asks father to write her CV, and the savage resume is now going viral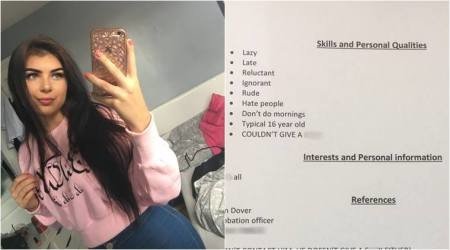 A teenage girl in England asked her father to prepare a CV for her. He drafted it for her, but may have been a little too 'honest' about her qualifications and stengths. Now, the savage resume is going viral. 
 Lauren More got way more than she bargained for when she asked her father to write her CV. Her father listed her qualities under formal subheads like educational qualifications, work experience and skills & qualities. But it is what he put under those categories that has everyone on Twitter laughing.ALSO READ |  VIDEO to hit MEME: This dad's reaction to his daughter being proposed to is BRILLIANT!His daughter shared the CV on Twitter: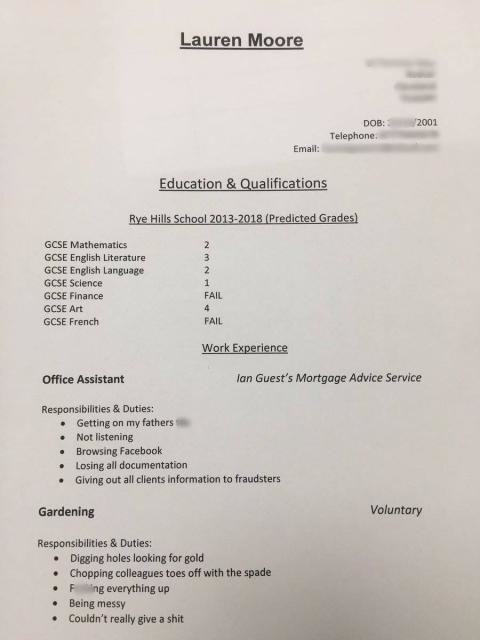 From writing "fail" in two subjects, he wrote "browsing Facebook" and "not listening" under work experience! And if that wasn't enough he listed things like "typical 16-year-old", someone who doesn't care about anything, "lazy", "ignorant", and "rude"under her skills and personal qualities.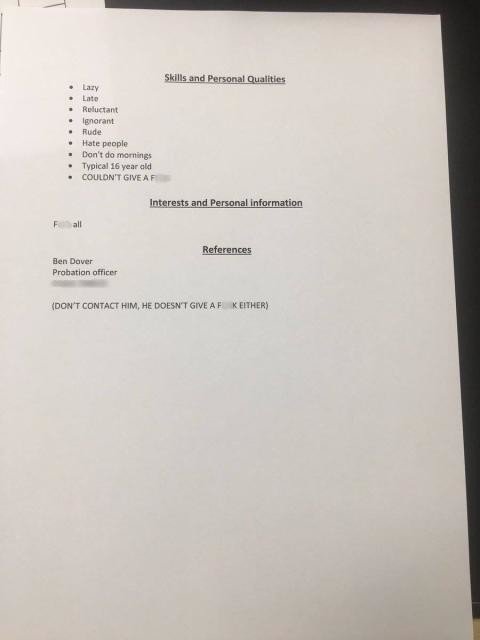 Tweeple said the CV is gold and said her dad is "Father of the Year"! While some said their fathers might have roasted them the same way, others lauded her for sharing it knowing that such 'honest' CV might ruin her chances of getting a job.