A Wooden Chair which keep accompanying us since more than Decades. A Chair which is more than Family with many fond Moments. A kind of Legacy that keep passing on with each generation. This is my GrandPa chair.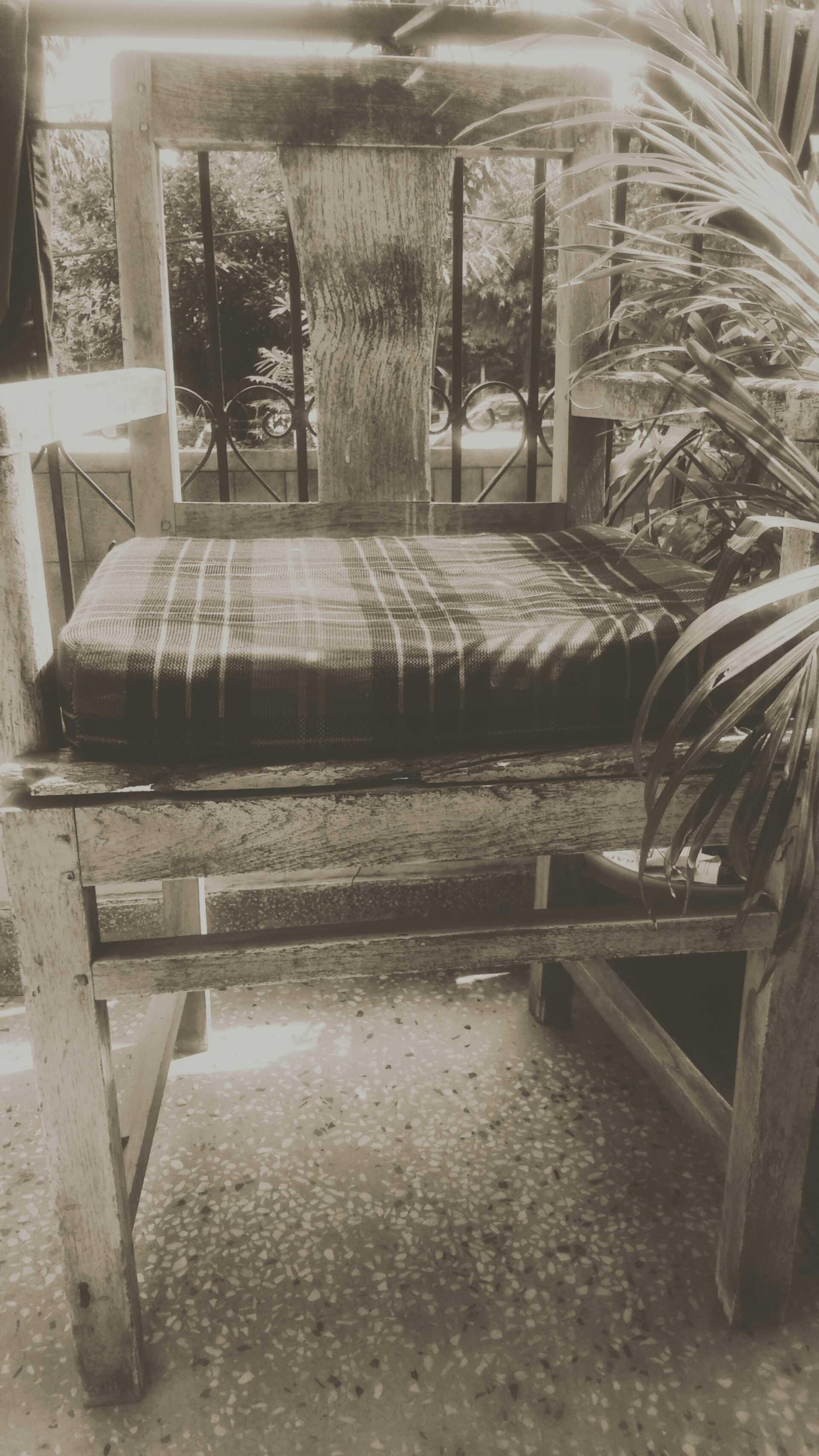 ---
I am watching this Chair since , my early Days my elder brother told me, it was at home before he came into this world. So by that Calculation I can predict this Chair is before 1970. A Vintage wooden Chair which have travelled all along 1400 miles with us in City from Native place.
My fond memory recalls my Grandpa sitting on it puffing few Ciggrates and playing with us. Exhaling smokes from Nose, Mouth Ear and making us Smilw. We still have his Picture on this Chair during his last days. Though I did not get much time, but chair have spent more time with him.
When my Dad got trtransferein 90's to City 1400 miles away from our Native place, we took this Chair along with us. By far the best companion we have since ages.
The chair is not only used for relaxing, but this the best Stool or kind ladder we have. Any repair or maintenance or we need to reach any higher ceiling or anything. This Chair always supported us.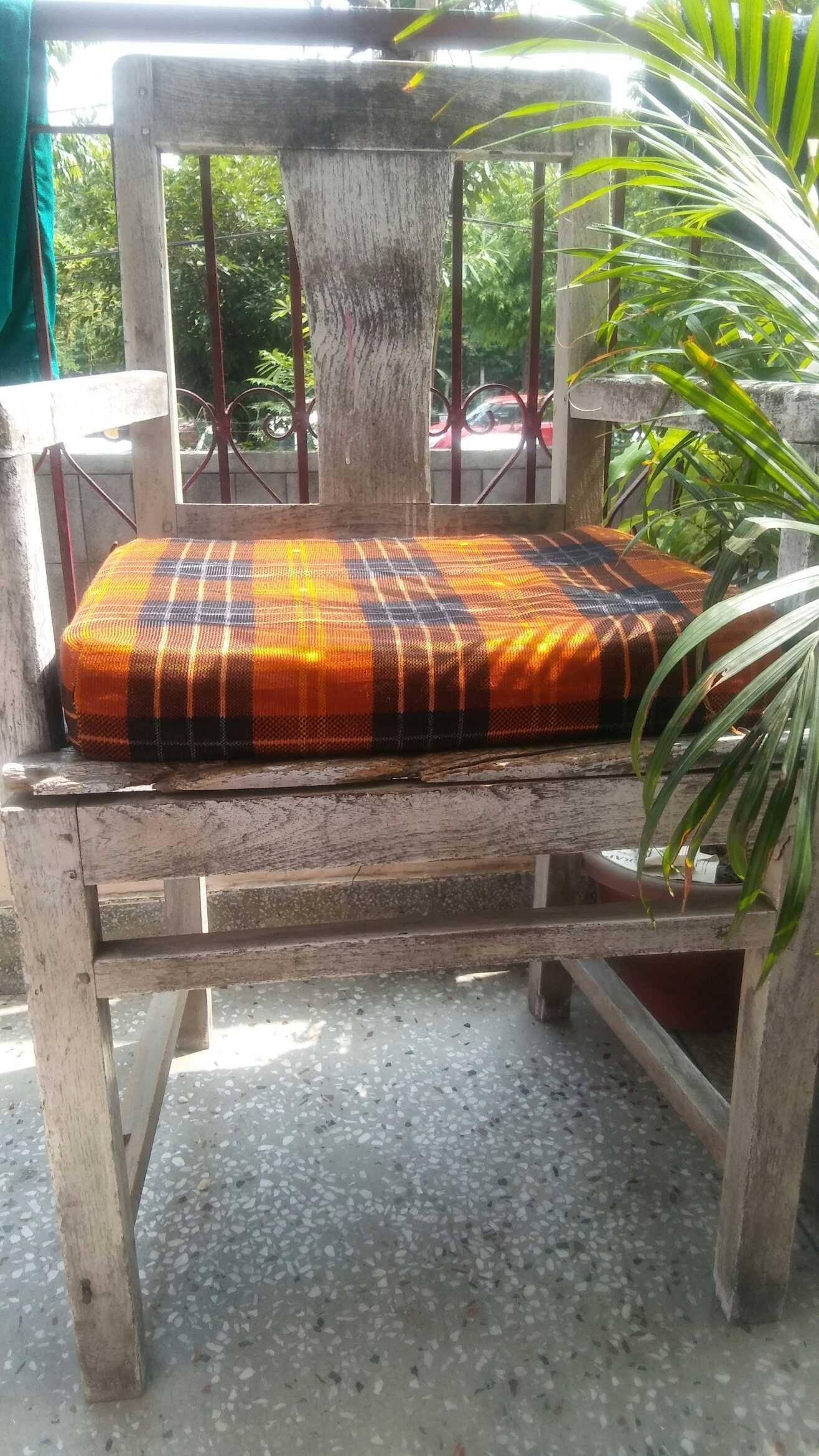 Even after more than 30 Years , It is found a place at our home, just get a cushion accompanied it.
No Legs broken, strong Arm rest , the Back still strong, from Grand pa to Dad and to me and then ........It still have the strongness to go many more generation.
Old is Gold. Never thought of dismantling it, all fond memory stop us from doing any harm to this beautiful chair.
@dreemsteem thanks for letting me revisit some fond memory. It was your giveaway program that i thought of sharing thiz chair.
Stay Calm....
Keep Steeming...Steem On !!!
---
Vote for Witness I have given mine. Do you??
@firepower , @enginewitty, @therealwolf @patrice @reggaemuffin @c0ff33a @thekitchenfairy @drakos @roelandp @good-karma @yabapmatt @qurator @steemcommunity @partiko are in my list.
---



...........................................

..............................................