I'm up at 5AM Today (Sunday), the days of 9-5 Crypto are Over! - Episode 20
First off, props to Vincent Briatore @elpompador for some great calls in the last week
Binance - +150%
Neblio - +100%
ZClassic +150%
and a couple others, I can't even keep up. Great stories.
Here's a picture of Vince if he grew a mustache.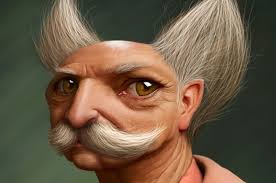 Add the vincentb tag to your Steemit posts, let's friend each other, and upvote the posts with value added content. Read up on my first 20 episodes, as I've got some good stuff that documents my time since August 2017 in crypto. Up 4,315% so far!
Thank goodness I've got had my Binance and Bittrex accounts for awhile now as I heard they have shut down new registrations. People really need to check out the Bitshares DEX, and learn how to use bitUSD and 0% margin lending. BTS is going to continue to go up albeit slowly, but because of this, borrowing against BTS and buying more of whatever you want like Gridcoin, EOS, or more BTS is a no-brainer. I've even got my dad doing it now, and he is the ultimate crypto-skeptic.
I've got 1BTC burning a hole in my pocket this morning and trying to figure out what alt to start a new bag with. Please leave your recommendations in the comments below. Follow me, and I'll follow up, and am a generous upvoter for witty thoughts, or turning me on to other gurus. @Vella on Twitter has been spot on for some good short term trades like MOIN, ELLA, and Solaris.
This is just the start! STEEM is not just Steemit.com, there is SO much more. Check out Blocktivity, #1 in traffic for STEEM.