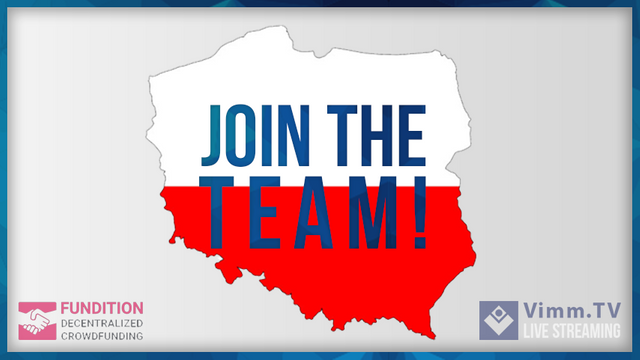 We are currently looking to add one curator to our team to help with upvotes distribution and stream promotion. Specifically, we're looking for someone who can speak both English and Polish fluently.
Why Polish?
Recent statistics for Vimm.TV has shown us that most streamers prefer to use their native tongue to interact with their viewers and are unlikely to use English as the main language for their channel. We also see that we need to increase our promotion and curation efforts for the Polish community as it currently represents the 2nd most used non-english language on Vimm.
This is why we are currently looking for one motivated individual to help the @vimm team curate Polish content on the platform. The person taking this role needs to have a good grasp of how to interact with their community. Most importantly, you also need to be able to communicate with the rest of the @vimm team in English to take part in team meetings and events planning.
What do?
Your role as a Curator is to look for, promote, and reward streamers who bring some high quality content to Vimm.TV. You must also help with the promotion of official @vimm community events for the PL community.
I want to join! How do I apply?
[1] Leave a comment to this post and tell us why you want to become a curator.
[2] Join our Discord server and contact us by using the #apply channel.
[3] Wait for a staff member to message you and answer a few questions.
That's it! We'll contact you within a week if you've been selected.
---
---
Social Media Links

|

|

|

|

|