osu! (rhytm game)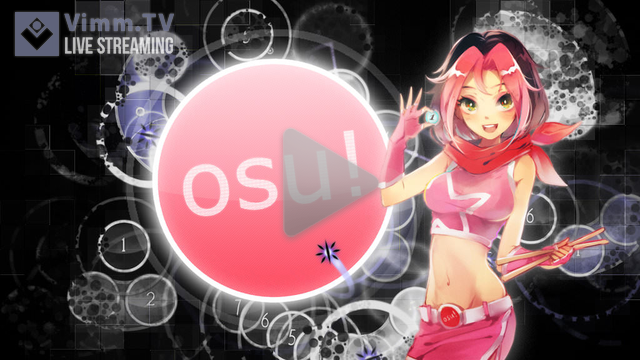 osu! (rhytm game)
Category: Gaming
Sub-category:

Click here to watch the live stream!
---
Profile - https://osu.ppy.sh/u/2811645
Playing for accuracy, aiming for 98%+ accuracy, some maps with DT, again for 98%+ acc (DT = +50% speed)
Sometimes playing with Relax mode (only aiming, don't need to click) when playing hard for me map.
---
Follow VimmTV (@vimm) for frequent updates, contests and giveaways for our early adopters!