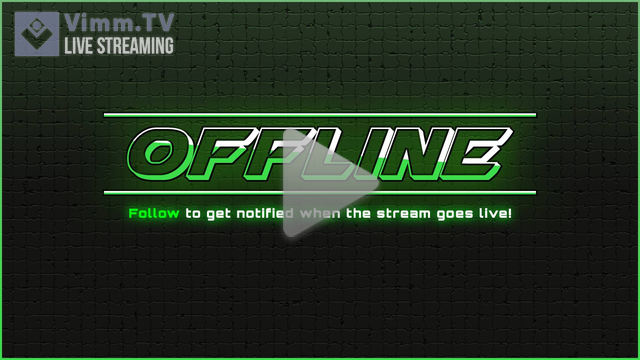 My first Vimm broadcast - testing
Category: Gaming
Sub-category:

Click here to watch the live stream!
---
Welcome on my stream.
*Donation: https://tipanddonation.com/kapitanrejven
*Twitch:
Join my socialmedia:
*Twitter: https://twitter.com/Kapitanrejven
*Steam curator: https://steamcommunity.com/groups/rejventeam
All time donation SBD/STEEM:
bitstr3am3r - 100
runicar - 2
fulltimegeek - 1.5
Mr. Spacely 0.800
hafizul - 0.250
wielkapanda - 0.020
Thanks you for your support.
My pc setup:
Gigabyte GA-Z170-GAMING K3
Procesor Intel i7-6700K, 4.0GHz, 8MB
GeForce GTX 980Ti Superclocked+ ACX 2.0+ 6GB GDDR5 (384 bit) 3x DP, HDMI, DVI-I, BOX
SSD HyperX Savage 480GB SATA3
SSD ADATA SU800 512GB SATA 3
Corsair Vengeance LPX DDR4, 2x8GB, 3200MHz, CL16
EK Water Blocks EK-KIT P240
Corsair Graphite Series 760T
Corsair Builder CX 750W
SteelSeries Apex Raw
HyperX Cloud Black
Mouse SteelSeries Sensei
LG 27UD58-B
LG 27MT57D-PZ
---
Follow VimmTV (
@vimm
) for frequent updates, contests and giveaways for our early adopters!