You can now publish videos to your own Steemit blog
For over a month, videos could be published on Viewly anonymously. As of today, it is also possible to publish them on your Steemit blog.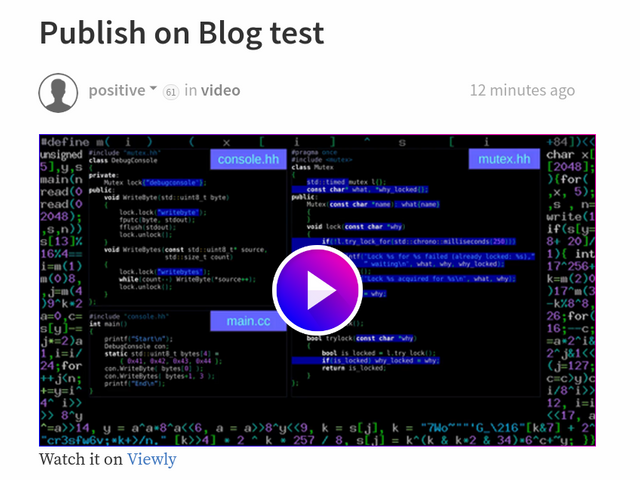 The video preview is positioned at the beginning of the post, followed by your regular content.
0% Fee
Viewly takes no posting rewards as a fee. When you publish to your own blog, 100% of rewards remain yours.
Improved YouTube uploads
The YouTube cross-uploading now also supports lower quality formats, and will fallback to the best possible quality automatically.