I've been slightly out of the loop for a while on this one, as my last two months were essentially swallowed by my (successful!) job search.
In the time since I last paid attention to the crypto world, it seems that Viewly has concluded its crowdfunding round, and their VIEW tokens are now unlocked for trading and transfers. You can see the token info on its etherscan page here.

For those unaware, Viewly's story is that they want to make a blockchain-based Youtube-like platform (sound like anything else we know here? Maybe like DTube? Maybe DTube has a little bit of first-mover advantage? Maybe.), and they recently ran an ICO in which they sold about 20M VIEW tokens for something like $0.45 per token. Before that they had a pre-sale in which they sold 10M VIEW tokens at about $0.11-0.12 per token.
Today, the price is.... much lower. Around $0.06 per token, half the pre-sale price: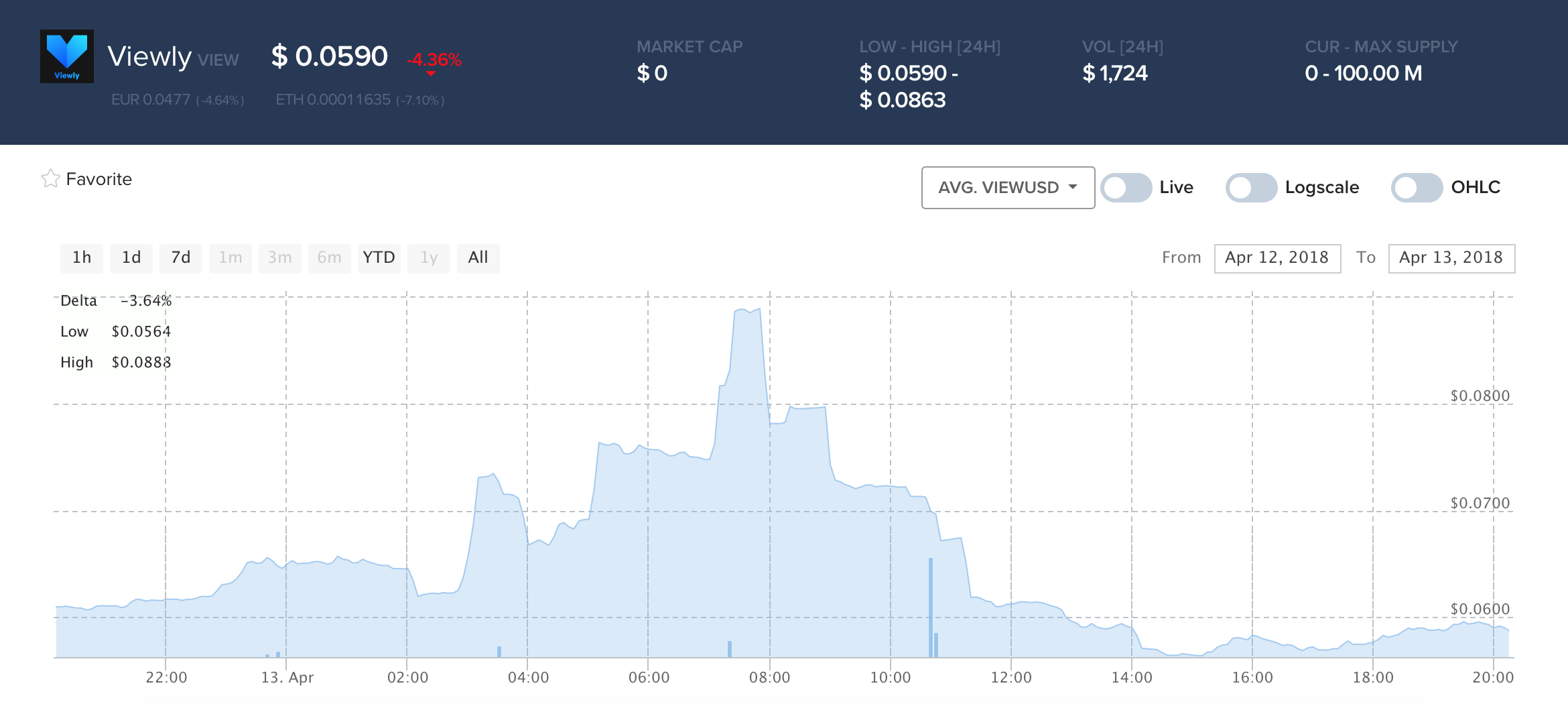 Courtesy of coinlib
Take it all with a grain of salt, because VIEW is only being traded on two small low-liquidity exchanges. Nonetheless, I wanted to ask the community if these low prices reflect anything real or true about the Viewly project, or if they're more likely just a reflection of the general contraction we've seen in the past months in the cryptocurrency world.
Has something gone terribly wrong with Viewly?
Disclaimer, for those who worry about these sorts of things: I am long VIEW.