Is the sun going down on my time in South East Asia?
I have called South East Asia my home for, and I can't believe I am saying this, nearly 20 years. You know how they say that time flies and in a blink of an eye everything has just gone past you? Well, this certainly is true. I can't believe that I have for many years now, lived more of my adult life outside of the country on my passport than in it.
It has been a great ride and I have no intention of moving back to USA any time soon, perhaps ever. It does, however, appear as though my time in South East Asia or perhaps Asia in general may be coming to a close soon though and in a way, this is very sad to me.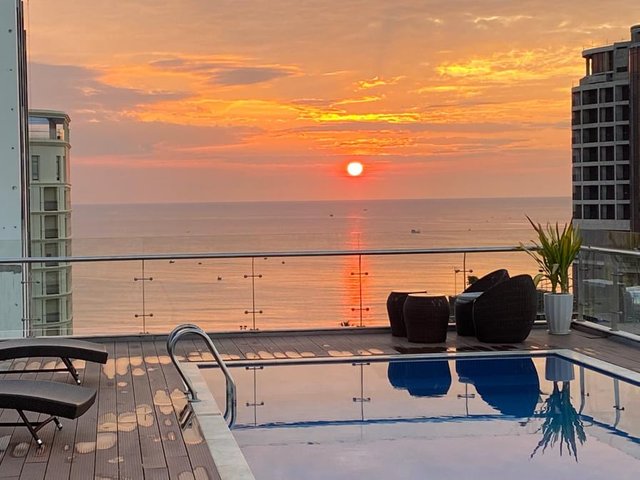 I received word today from my visa agent that Immigration has no intention at the moment to extend visas for people here on tourist visas any longer. Now before we start having a pity party for me you need to understand that this notion has changed 324 times since they first started making announcements about visas that in the past were very easy to maintain when travel was something a person could easily do.
In the past you just went on what i referred to as a "government enforced vacation" every 90 days and then got another visa when you returned. The government was extremely aware that thousands of people were doing this and they didn't seem to have a problem with it. However, no that we can not travel and return to the country they have been extending visas for a long period of time. My visa has been extended by various means since the end of January this year, month by month in a method that has never been used before in this country. Thousands of other people are in the same boat.
I do not know or understand why they would choose now to make us all leave but they do seem to be quite steadfast in this opinion at the moment. In my mind, when you country is suffering economic losses the likes of which have not been seen since the country was at war with America, you would do all that you could to keep the people in the country as long as possible that are relatively affluent.
I'm not saying this to toot my own horn in a "hey look at me! I'm rich!" because that is not the case at all. I would be on government assistance back in my own country but in Vietnam the average monthly wage is less than $300 and well, it isn't very difficult for me to make more than that.
There is something that is very strange about the timing of all of this though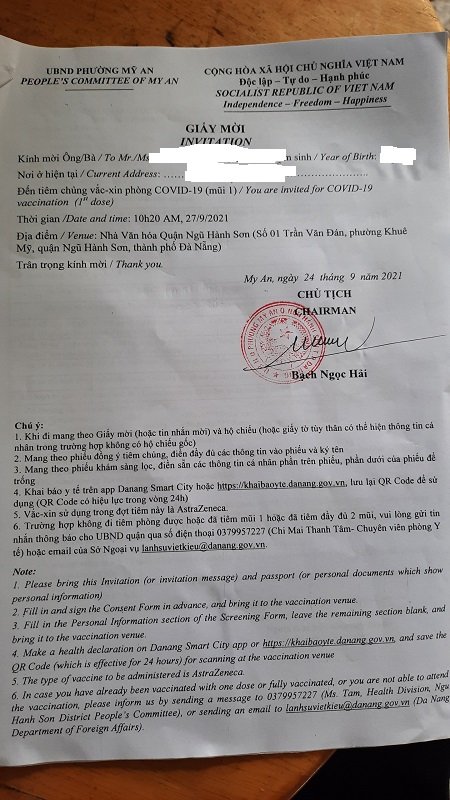 While simultaneously being urged to GTFO out of the country, I have also been invited to get vaccinated for free next week. It does seem kind of odd that they would be giving away a vaccine to non-citizens and at the same time urging you to get out.
This seems double bizarre when you consider that a great deal of the Vietnamese population hasn't been vaccinated yet. In fact, my visa agent, who i spoke to today, hasn't been offered a vaccination yet and she lives in the same part of town as me.
Should i be worried? Is this all a ruse to round us all up at the same time for some other reason.
I had heard and perhaps even spoke about how Vietnam has abandoned the notion that they are capable of having a zero case result like New Zealand and I think this is smart because I don't think that this is possible and it would be exceptionally stupid for any country to think that it is possible given the widespread nature of Covid already. They have transitioned to a vaccinated population strategy and while I have my own opinions about that as well, I think it is significantly more intelligent than preventing the spread of something invisible that most people that have it are completely unaware they are carrying it.
If you do NOT want the vaccination you are going to go on a list. You are meant to let them know if you don't want it and while the invitation seems innocent enough and even gracious, this is still a communist country and if you resist what is essentially being forced on the population you can be assured that what happens next will not be a good thing.
I don't know what my next destination is and I know I have been harping on about this for quite some time but I suspect by this time next month I will be Audi-5000. I'm not going without my dog though, I will overstay and hide in the woods before that happens.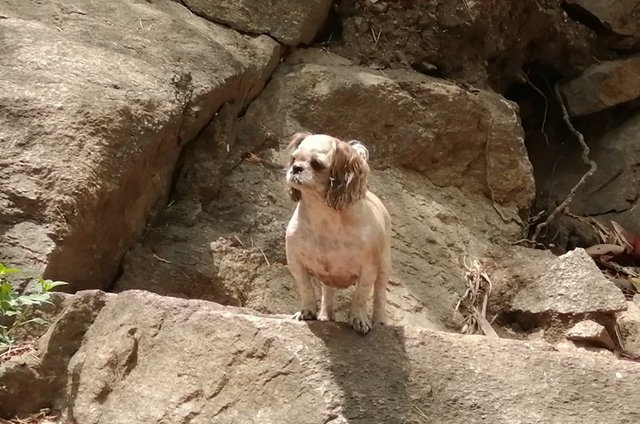 She can keep a lookout for the cops while we hide in the jungle