Things That SHOCKED US About Mexico City
Our Tangerine Travels adventure continues at this gorgeous Park called "La Mexicana" in Mexico City. As you all know we are exploring Mexico and there is no doubt that Mexico is a huge country. There seems to be no end in sight as we have a whole lot to see.
In the park, the green grass was everywhere. We have always loved nature and anything that draws us closer to nature and seeing such a lovely park as this, we couldn't help but to absorb the beauty and enjoy the outstanding views. You get to see the amazing skyscrapers and the view would leave you absolutely impressed.
---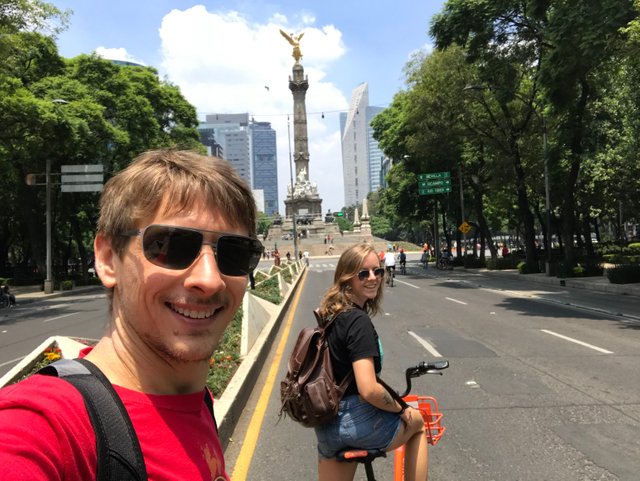 ---
Today, we're chatting about some of the things that shocked us about Mexico City during our visit! We would love you to follow along so you can be well informed and also be on the lookout if you wish to make Mexico City your preferred travel destination.
In Mexico City, we totally expected tons of traffic and crazy driving too, what came as a total shock to us was that there is almost zero honking! There was one single time we experienced a lot of honking and that was when the traffic light malfunctioned. Everyone from every side got the green light, so it was an insane fight to claim the right to the road.
Another thing that surprised us was the fact that there are so many things to do here! We struggled to know what to do because of the immense number of choices. There is so much to see and so much to do which can give you that overwhelming feeling as to what to do in particular.
Another thing that shocked us is Chapultepec Park. Wow! This place is massive!! It's double the size of Central Park in New York City. There are so many museums in the same park. Amongst a long list of other things, you can see a military base, the lake, and the castle; where the president used to live.
Yet another thing that shocked us here in Mexico City was how a lot of people warned us about pickpocketing. You can easily get your wallet stolen and your purse too, if care is not taken. We always make sure we wear our backpacks in the front rather than at the back to be on a safer side anytime there were a lot of people around us. We had to keep a close watch on our stuff here in Mexico City unlike when we were in Guadalajara. In Guadalajara, people were so honest and we felt completely safe without any need to bother our heads on the safety of our items.
---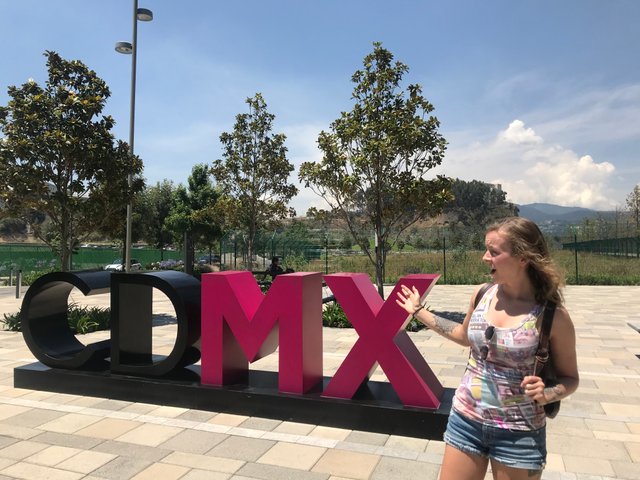 ---
We have always known that the bigger the city, the faster the internet but even with this prior information, we are still shocked to see how superfast the internet is here in Mexico City! Sometimes, you don't even see the page load and poof! We find this really shocking and we are enjoying it.
Another shocking thing we have come to see in Mexico City, 2019 is the amazing skyscrapers. In the U.S, we have a downtown where all the tall buildings are but here you see all the tall buildings almost everywhere, and to be honest, they are amazing. The architectural designs would leave you in awe. We particularly love the Soriana building and the BBVA building where various colors light it up at night.
We couldn't believe how expensive some of the restaurants are! We had our first lunch here and it cost me 10 bucks and I left hungry! $10 (USD) might not seem like a lot of money but as compared to other parts of Mexico, that's at least triple the price of what we're used to paying for a similar plate!
Another surprising thing we found out about Mexico City is the transportation options. If you don't have a car here in CDMX, you can be very sure you will get by easily. You have various options to choose from; Taxis, Ubers, DiDi. There are colectivos, buses, double-decker buses, the Metro, bike rentals, and even scooter rentals too. We didn't take the bus nor did we take the Metro but if you know you can't afford the Ubers, then you can be so sure you have other options to explore.
---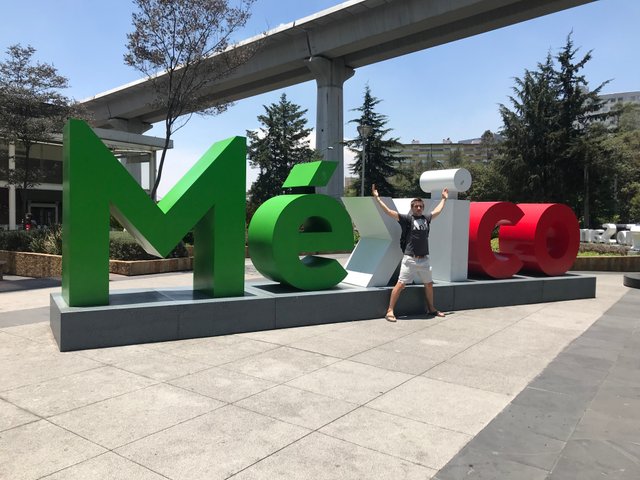 ---
On our channel, a lot of people have asked us how much Spanish you need to know to travel throughout Mexico. Many like to know the places where English can be spoken. Surprisingly, we noticed that English is being spoken quite frequently here in CDMX, specifically in La Condesa and surrounding areas.
English being frequently spoken wouldn't be a surprise if it were Cancun or Puerto Vallarta because those are well-known tourist destinations in Mexico and English is required to communicate with many tourists. However, here in Mexico City, it is really shocking to hear so much English!
In the more popular parts of the city that we have been to, such as: Polanco, La Condesa, Roma, and Centro Historico, we noticed that English is being spoken. It seems that higher education must be prevalent here considering most people are able to speak both languages.
Aside from the shocks and surprises​ of Mexico City, we also spend some time in this video cover some mistakes we made and things we can do to make our next CDMX trip an even better one! We hope you'll check out the video so you can get more valuable information for your next Mexico City trip.
---
Watch the full video below:
---
Or, watch it directly on YouTube here
---

Until next time,
@sharingeverybite (Maddie)
@shenanigator (Jordan)
@laska (the Siberian Husky)