This is one of my favourite hills to ride, Maryhill. I've been following my posts you've already seen this road a few times, but this is a new angle to watch the run from. Had the camera on a scorpion mount with a good mic attached, which helped catch all the good angles, as well as keeping the wind noise down. Expect to see more footage shot this way, as I really enjoyed the result.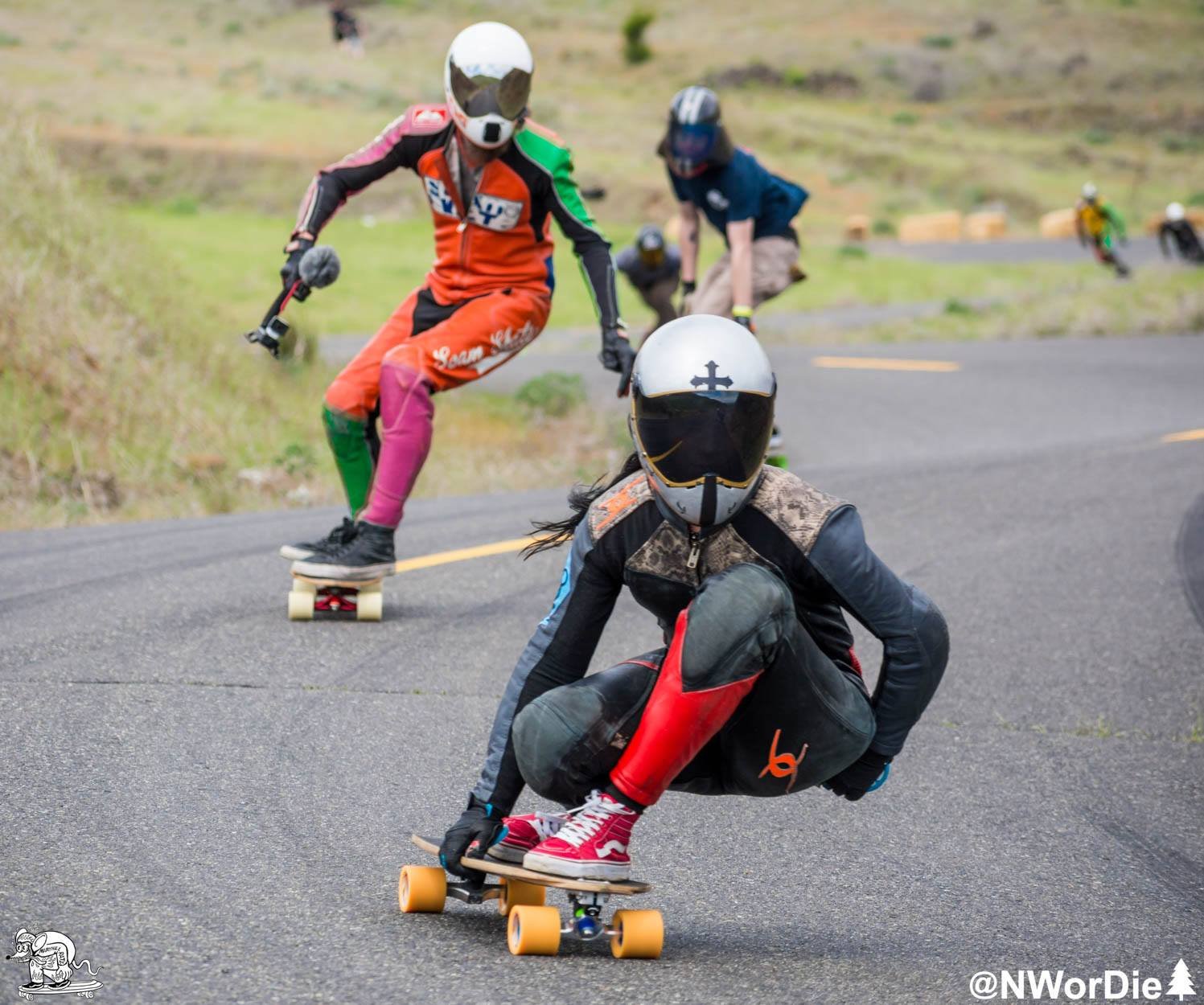 Picture by Dylan Pierce
@ 0:37 you see a large pack of riders have dropped in behind me, I had no idea until they started to pass me. I was hot so I had my zipper open, but this made me slower than everyone. Also they are mostly pro's so even with my zipper closed they are probably faster than me.
@ 0:54 The rider you see who passes me on the right, is badass woman Marcie Morgan. Started riding with her teenage son, and is kicking some serious ass on a board. Her helmet is painted like a mid-evil helmet.
@ 1:55 You see two luge boarders holding hands. This is Tesa Manager, and I think her younger sister, who was just learning Luge. There were doing really well, and are cute as hell!
@ 2:48 I get so focused on going fast I forgot to pay attention to where the camera was pointed, sorry.