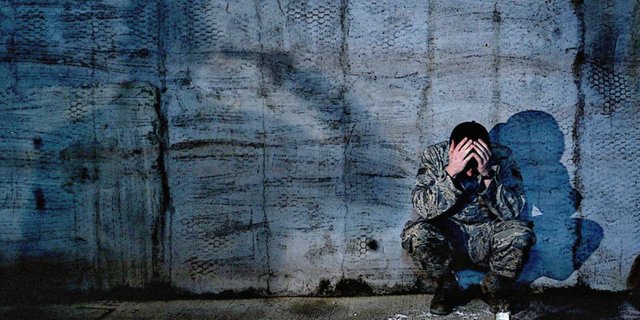 That number is not an exaggeration. A 2016 study from the Veterans Administration claims that 20 Veterans a day commit suicide (https://www.militarytimes.com/veterans/2016/07/07/new-va-study-finds-20-veterans-commit-suicide-each-day/)
That number is horrific. That means that over 10,000 veterans have killed themselves since President Trump has taken office. If we were to stand in silence for one second to honor each of these veterans we would end up standing in silence for over 2 hours and 45 minutes. Let that sink in.
I am not a Veteran, so I don't pretend to understand the experience of the men and women who choose to join and work in the military. But, clearly, something is very wrong.
And nobody seems to be talking about it. At least, not with any fervor, and not in the mainstream. Twenty every single day. That's horrific.
Last fall I toured with Adam Kokesh across the country for four months. We made stops and held events in over 80 cities. Adam always asked the veterans in the room, "How often do you go to the VA?" and - almost without exception - the answer was, "as seldom as possible."
Veterans don't seem to feel that the VA is working for them. Adam tells a story about going to the VA complaining about having trouble sleeping. They handed him a brown paper sack with 5 prescriptions in it; 3 of which had suicide as a side-effect. It's almost like the VA doesn't exist to help Veterans, but to exist as another recruiting tool to convince young people to join the military. And when your time is up? Have some suicide pills so we don't have to deal with you anymore.
I hate to be that cynical; but something really must be done.
This is why Adam Kokesh's plan would give every Veteran in America one ownership voting share in the VA. I guarantee you, that if you turn over those programs into the hands of the people who use them, we won't have 20 Veteran suicides every day.
There's one more thing that we can all do in the near future. Adam's campaign is hosting a march in New Orleans, Louisiana to honor and bring attention to the Veterans who have chosen to take their own lives. It's being called the March of the Dead Veterans. Join us on Sunday morning, July 1st.