Ganar dinero gratis con el nuevo airdrop patrocinado por IOST
https://hub.iost.io/register?inviteCode=BJHYKsQNQ
Hola gente, aquí les traigo un nuevo airdrop, éste nos lo trae la compañía IOST con su moneda llamada de la misma forma la cual actualmente se está cotizando en el mercado aproximadamente en 0,022$ (Puede variar). La forma de obtenerla no es solamente con el registro sino que hay que responder ''ALL OF THE ABOVE'' en ambas preguntas de registro y realizar las distintas Quest que son muy sencillas como lo son seguirlos en twitter, reddit, github, etc.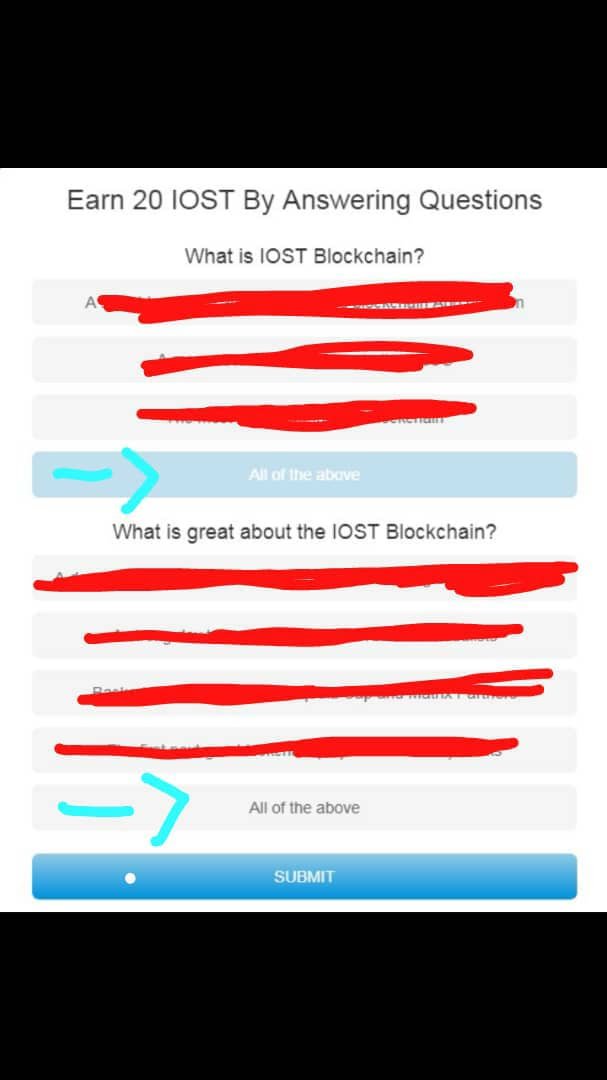 Con todo ésto recolectaremos unos 20 IOST pero el verdadero botín lo encontraremos conectándonos cada día por una semana para recaudar los Rewards que son un total de 240 IOST.

Adicionalmente pueden obtener 100 IOST por cada referido. Manteniéndose el precio de la moneda se podrá obtener aproximadamente unos 23$ si llegan al mínimo de retiro. La compañía para evitar la explotación del sistema retendrá tus cripto durante 1 mes y luego de eso podrás retirarla a tu wallet o exchange de preferencia. Cabe destacar que esta página ya está verificada y no se trata de un fake más como los que están por ahí, además la no tan alta recompensa brinda más confianza al usuario.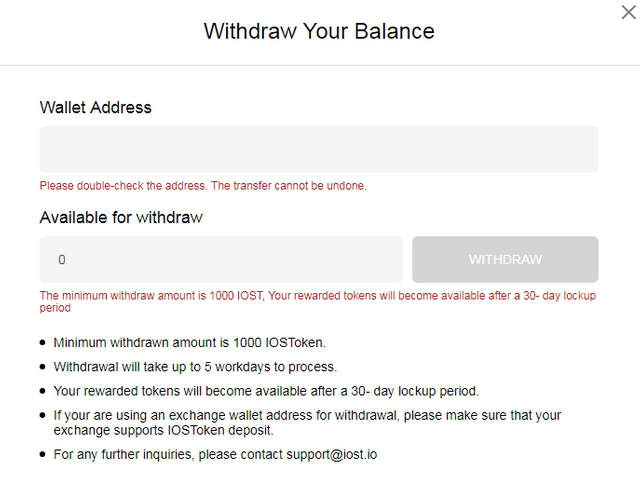 ¡¡¡¡¡¡¡¡¡¡OJO!!!!!!!!!! Cabe destacar que la plataforma está teniendo inconvenientes y solo está reconociendo la telefonía MOVISTAR y MOVILNET se está tardando unas cuantas horas para enviar el código de verificación. Ésto en el caso de Venezuela
Ésta promoción trae como consecuencia que el precio de la moneda disminuya con el pasar del tiempo debido a la alta oferta y la misma demanda, así que los precios estipulados arriba dependen del movimiento del mercado.
Si no se responden las preguntas correctamente ese registro no se contará como referido.
Como se explicó anteriormente, para evitar el abuso del servicio se colocaron 2 reglas, la primera es que debes tener al menos 1000 IOST para poder retirar y la segunda es que debes esperar un mes para poder retirar el dinero recaudado por tus referidos.
Cualquier pregunta que tengan pueden dejarla en los comentarios y con gusto les responderé.