"A bike in the streets of Benarés" vehiclephotography contest
A bike in the streets of Benarés
---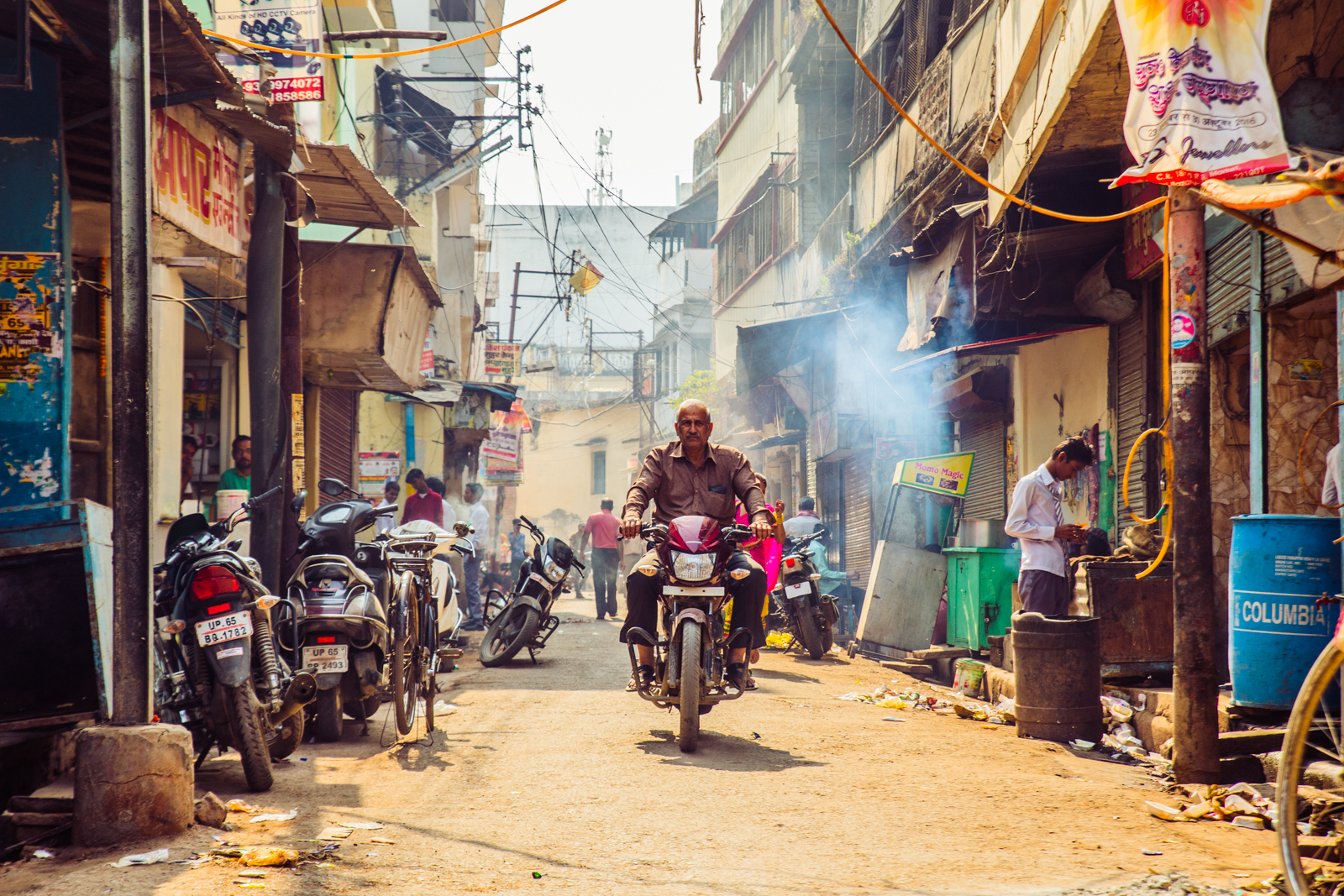 Be sure to click on the image to view full screen!
---
This is my submission for the #vehiclephotography organized by @juliank.
A motor bike, the prefer vehicle in the crowded and magical streets of the holy city of Benarés (also known as Vanarasi), was heading to me that afternoon when I take this picture with the sun lights by behind. I was stunned by the beauty and extremes of this city.
The streets, in India, are a space of public life, where everyone has the right to use it to their liking and need, not only humans, but also the numerous animals that complete the landscape. The people puts their shops, take baths, sleeps and live on the streets, that can be a little messy and dirty, but never boring.
---
| | |
| --- | --- |
| Category | vehiclephotography |
| Settings | 1/640 f6.3 ISO400 |
| Camera | Canon 6D |
| Lens | Tamron 24-70 |
| Location | Benarés, India |