This is my first time travel to Malaysia, in this night we go to many place, we walking and also riding bicycle. Like this one we use oBike. Just scan barcode and go...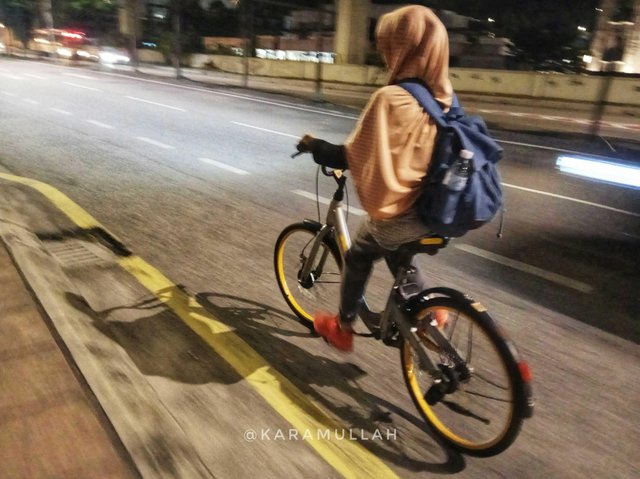 I took this picture with my Smartphone Redme Not 4
oBike, is a bicycle sharing services platform.