It's big, bold, brash, bodacious and badass.
In the swinging 70s, it was the conveyance of choice for cashed-up crooks, gangsters, gamblers, Hollywood producers, Harlem pimps, midnight cowboys, reprobates, rock stars, smugglers, dealers and Texas ranchers.
It's hell at the bowser, but heaven on the highway ...
... it's Cadillac.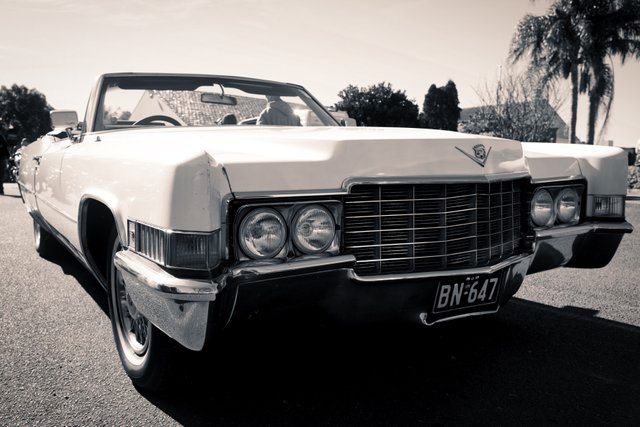 And it's my entry in this week's #vehiclephotography contest by @juliank.
Image taken in July 2015 at Springwood Country Club Golf Course in the Blue Mountains. The Golf Course was holding a car show to raise money for NETS (Newborn and Paediatric Emergency Transport Services).
See my previous photo from the show of a Chevy Camaro here.
To see more of my photography, come check me out at @atnicholson.