Vegan Rainbow Cake With Glaze From Millet For #VEGANRAINBOWCONTEST 🌈🍰😋
Hey everyone!
Today I wanna share with you my entry for #VeganRainbowContest🌈 initiated by @deliciousplants! These guys are doing a great job with their contest every week, and also with food! If you haven't occasion to meet them, do it immediately!😆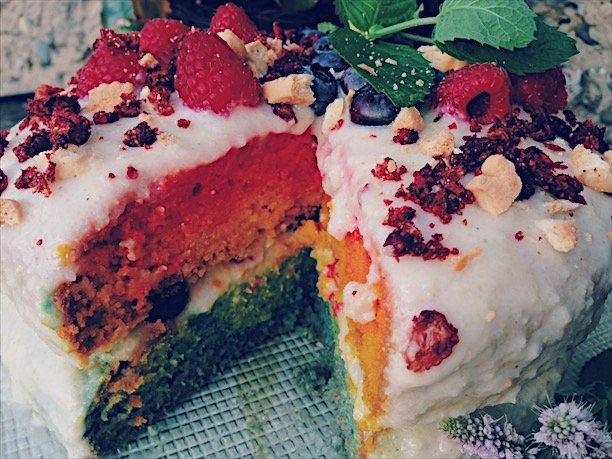 ---
I made this cake when I just started my adventure with plant-based diet. And I was waiting for a good occasion to share with you photos of this cake. And there it is! #VeganRainbowContest lol! 😆 I remember that, it was my first vegan cake which I made in my whole life, lol! And honestly, I didn't expect that vegan cakes can be so delicious! It was really fluffy, even more than cake with dairy and white sugar! I made it with xylitol, which I used from time to time.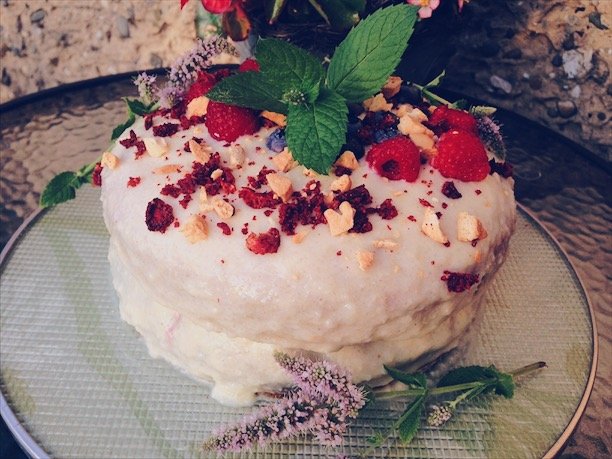 Guess what? The glaze is made only from millet and rice milk which is naturally sweet. I do it several times, also with cacao or chocolate as a glaze for other cakes. I highly recommend to try it! 😋 For the top I used fresh raspberries and blueberries directly from my garden, yumm! Also some sugar-free biscuits and dry strawberries have some space on the top of this cake.
And of course centre of it. I used vegan-friendly food colors. But honestly, for now I prefer using some natural and healthy food colors.
Hey guys! I'm still looking for stores with Super Foods and nice looking Bowls! Anyone know some online stores with them? In Poland it's so hard to find something like this haha! 😅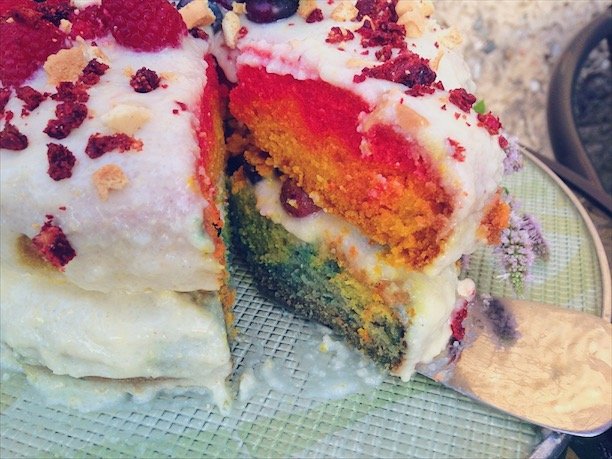 So that's all for today, I hope you enjoyed my post for #VeganRainbowContest! Feel free to leave comment below with what you think about it. 😉 Every feedback is welcome! It gives me more motivation and self-confidence to do more not only for you guys, but also for me, really! Wish you great evening, much love! 💕