What's long and hard and has cum in it?
CUCUMBER!... also, an ejaculating penis.
Semen, is it Vegan?
This may seem like a stupid question, but in 4 years of being vegan I have received my fair share of comments questioning the ability of vegans to eat out or swallow cum because these acts require consuming animal products...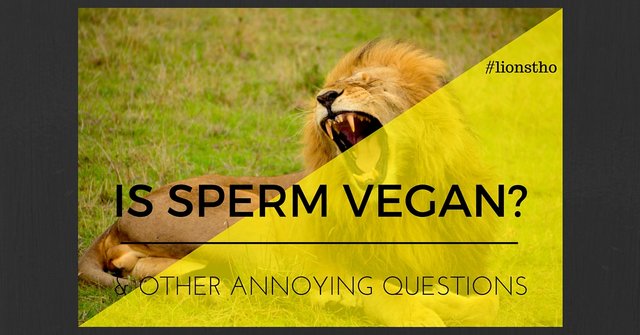 Obviously for the most part, these are trolling comments and questions, but lets just set the record straight when it cums to vegans going down.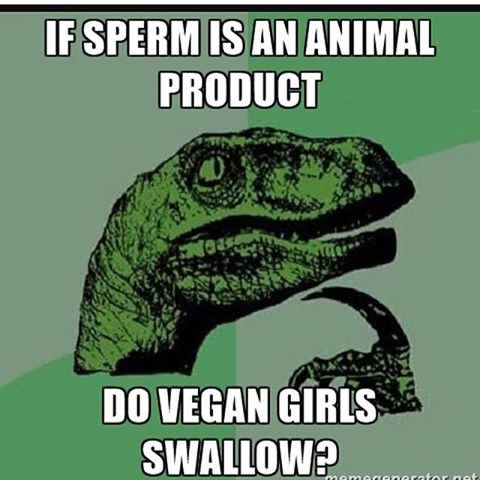 So what does it really mean to be vegan? "Veganism is a way of living which seeks to exclude, as far as is possible and practicable, all forms of exploitation of, and cruelty to, animals for food, clothing or any other purpose."(1)
Veganism is about respecting other sentient being's right to live unexploited, so yes vegans can eat pussy (the vagina not the cat) and cock (the penis not the rooster) guilt free!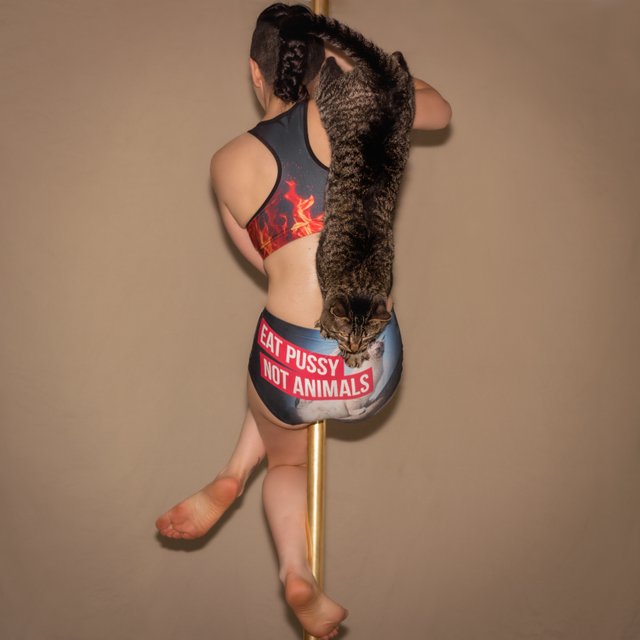 As a bonus, the more fruit you eat the better you will taste! So avoid meat, dairy, eggs and processed junk, which can stink up your mojo juice. Instead, load up on whole foods especially fruits for some tasty sexy times ;)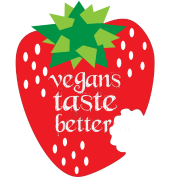 (1) https://www.vegansociety.com/go-vegan/definition-veganism