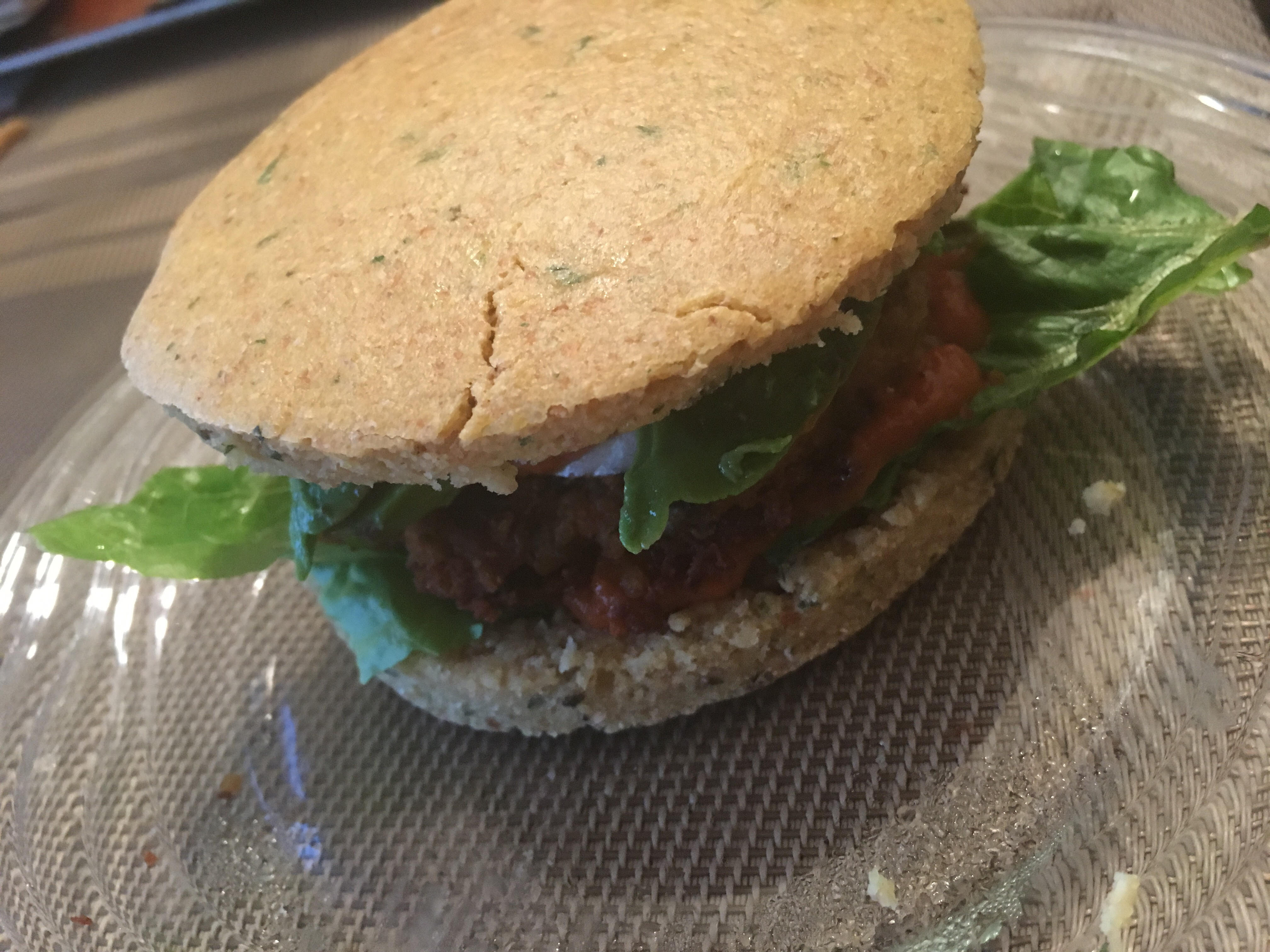 Try this recipe today!
Ingredients
1 small onion
1 cup of drained chickpeas canned or pre-cooked
3/4 cup of cooked quinoa
1/2 red bell pepper
1/4 tspn of cumin
1/4 onion powder
bunch of fresh cilantro or fresh parsley
2 tablespoons chickpea flour + 3 tbl for coating
1-2 teaspoons of sea salt
Pinch of Cayenne pepper
Directions
In a large pan drizzle grape seed oil and saute onion and sweet bell pepper until golden not burned. Remove from heat and allow to cool.
In a food processor, add the chickpeas until they turn nice and mushy. Turn off the processor and scrape down the sides. Transfer into a bowl, add the rest of the ingredients including the sauteed onion and bell peppers, mix and combine together.
Season well to taste and form into burgers. Add grapeseed oil to the same skillet and fry your burgers!
*Add a little chickpea flour on your hands when forming the burgers. 😅 😋😍