You Down wit' OGC // Episode 5 // Vegan Misconceptions!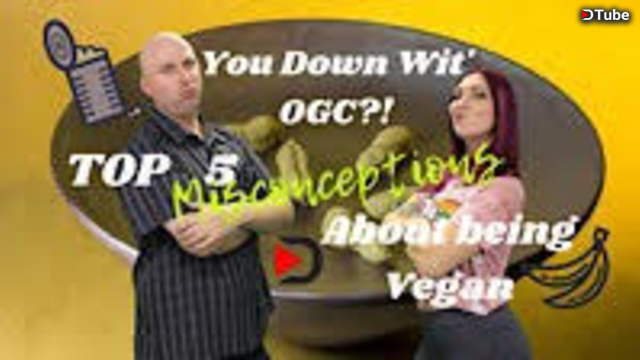 ---
HEY THERE MY STEEMIE FRIENDS!
What's all this vegan bs about???
Did you know that veganism is the biggest growing diet trend? I wanted to address some of the biggest misconceptions that people have about the vegan lifestyle, based off of the questions we get asked most often.
My veg brother @larrymorrison joined me on this episode to lightly, politely (for the most part), and at times satirically, discuss this controversial topic. Why controversial? Check out the video!
We discuss:
Twigs & Leaves
It's so haaaarrd
Preachy assholes
Do you even lift
Where do you get your......
Also, stay tuned at the end for Amy's @thehoneys best vegan joke ever....
THANK YOU SO MUCH FOR WATCHING -- Please comment, respectfully discuss, and question!! I respect that everyone has an opinion and that this is a strong topic. With that said, I would love to hear from you!!
---
▶️ DTube
▶️ IPFS