Hi everyone!
Today I have a special recipe for you: delicious cake with vegetable and fruits. 
This cake is vegetable, because it is based on pumpkin puree, which gives it a beautiful orange color. I know that we are still before the pumpkin season, so I used a frozen (or pasteurized in jars) boiled / baked pumpkin puree. I highly recommend to prepare it in the autumn and store in a freezer or pantry :) 
The cake is also vegan, which means that we don't need eggs, butter or cream to prepare it. And it's also gluten-free, because I replaced wheat flour with corn and rice flour. 
Of course, I added a lot of berry fruits to the cake, I like it the most with blackcurrant.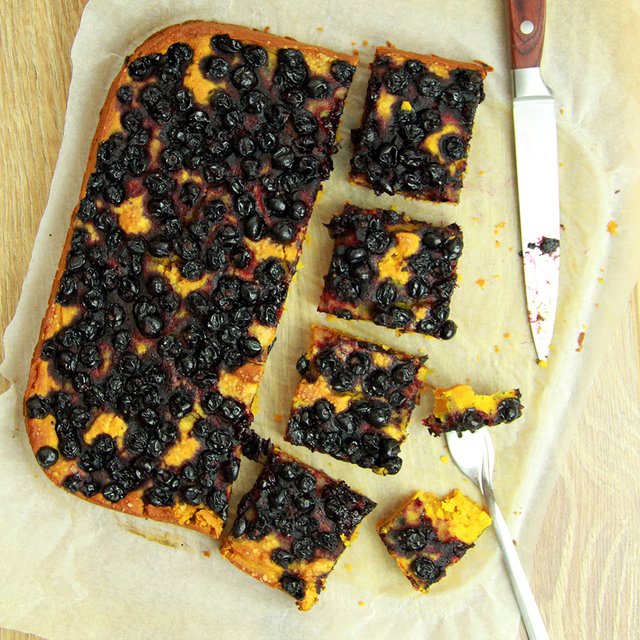 Ingredients:
1 glass of pumpkin puree
3 tablespoons of coconut oil
2 tablespoons of apple vinegar
1 cup of corn flour
1 cup of rice flour
1 teaspoon of baking soda
3 tablespoons of xylitol
1/2 a teaspoon of cinnamon
a pinch of Himalayan salt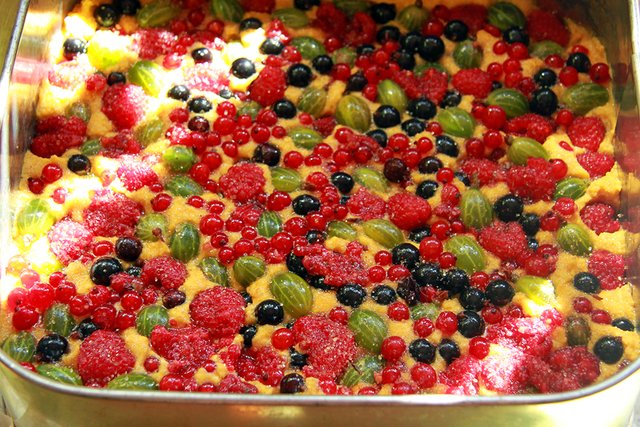 Preparation:  
Pour to the bowl: pumpkin puree, oil, apple cider vinegar and xylitol and blend.
Then slowly add the mixed together: flour, soda, salt and cinnamon. If the dough is too thick, add 1/3 cup of vegetable milk (I used oatmeal). Check the sweetness and if necessary add more xylitol or unrefined cane sugar.
Mix thoroughly and then pour into a baking tray.
Sprinkle it with a mixture of fruits, choose from: blackcurrant, redcurrant, gooseberry, raspberries, blueberries, as well as cherries or strawberries. You can sprinkle the fruit with a tablespoon of cane sugar. 
Bake it for about 50 minutes in 180 ℃.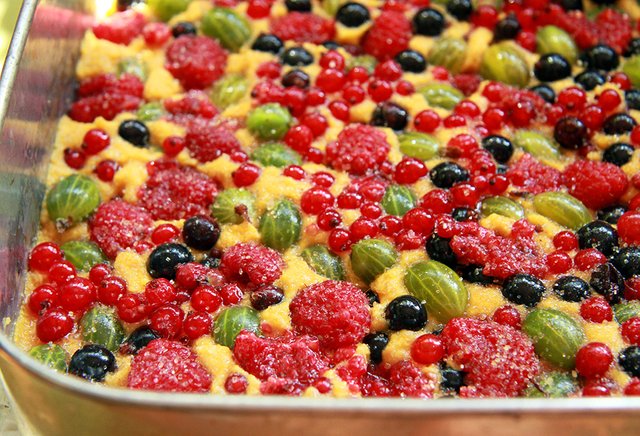 Bless you!
Moni 😍