After months of waiting for a supermarket to carry Beyond Burger®, I finally found one close to home. The store had not, as directed by the packaging, affixed a use by date—and I told them so, but the 'butcher' did not seem to care and suggested that, considering it's a plant-based product, it would likely be the 'half-life' of the freeze by date. Or something.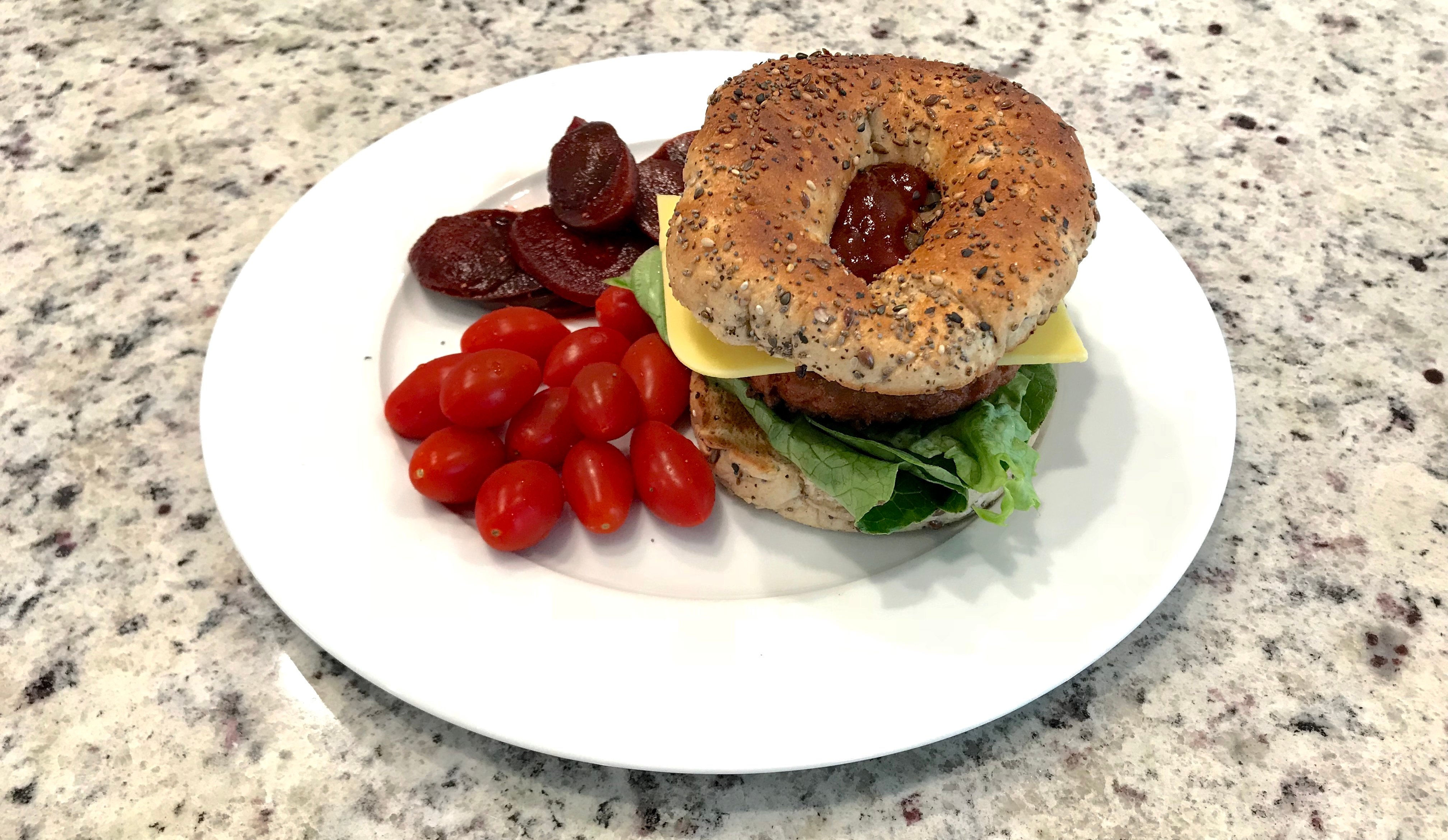 I cooked it for 'Memorial Day' and, as it sizzled in the skillet, I Memorialed all of the slaughtered sentient beings that were currently being disrespected on the nation's million grills.
I built my burger with a Dave's Killer Bread® 21 Grains bagel, a crunch of romaine lettuce, some fried onions, a slice of beef tomato, a slice of Chao, and some Sweet Baby Ray's® barbecue sauce, which after countless hours of research is the best barbecue sauce for my English sensibilities.
I served it with cherry tomatoes and some beetroot slices flash-pickled with white wine vinegar and freshly ground black pepper from Costco®.
Good god it's the best burger ever created. I have missed the taste of burgers since going vegan. But now I need miss them no more. Even my omni-wife was blindsided by the meatiness.
Good.
Thanks for reading!