Cabbage is called super food.
Cabbage was on sale in the supermarket.
Luckily I was able to buy a large cabbage
the size of a soccer ball at a cheap price.
But when will I eat all of this?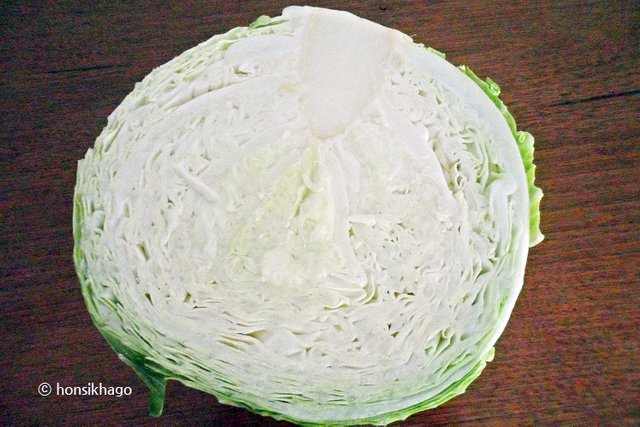 So I thought about the method.
I use a peeler to shred cabbage easily.
Soaked cabbage in water for 2 minutes and rinsed.
In a frying pan, I put some oil and put the shredded cabbage.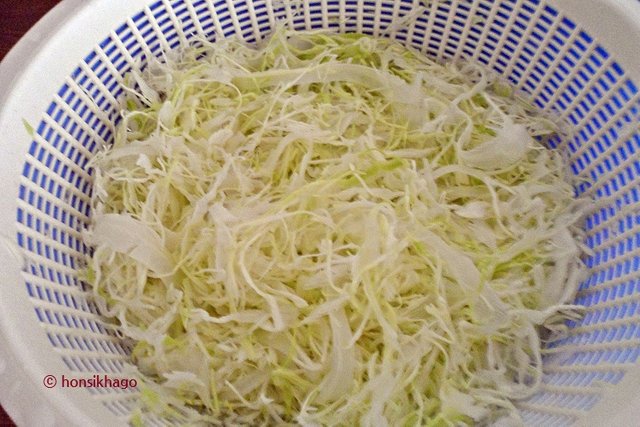 In a bowl. put all purpose flour, a pinch of salt and
black pepper powder, then add water.
I don't make dough like making bread.
Make it like thick soup, pour over the shredded cabbage
in the frying pan.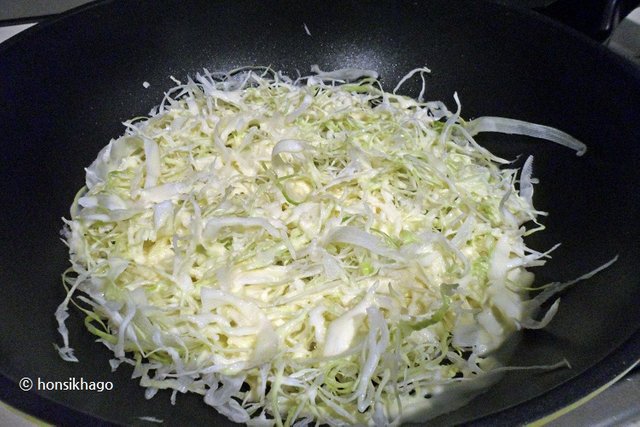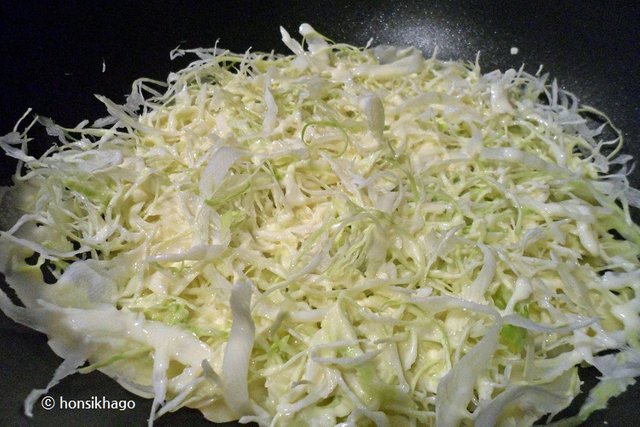 Then bake it by medium heat.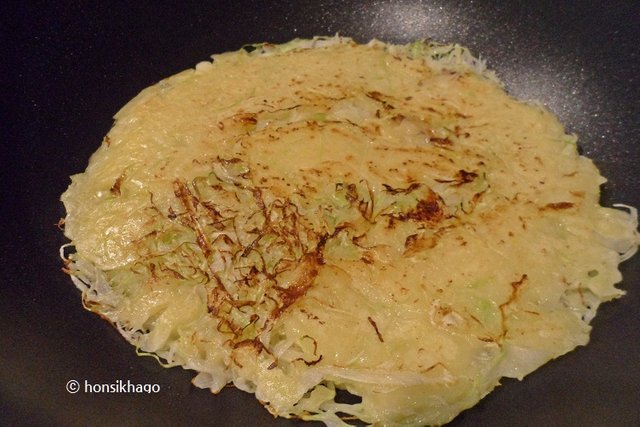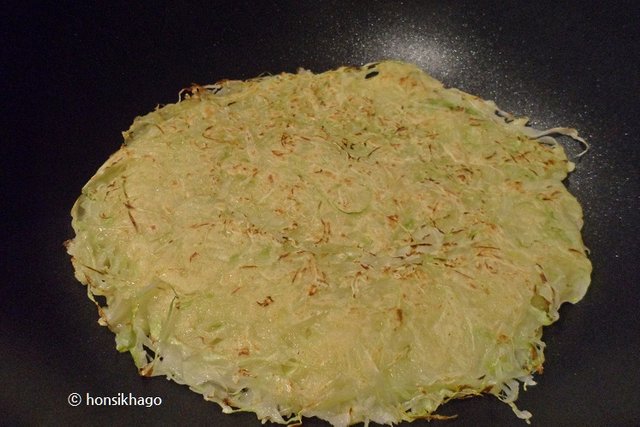 The taste is ok. Not bad.
If I feel that I need a stimulating taste,
eat it with spicy kimchi.
I think this pancake seems to be good for diet.