Sweet potato falafel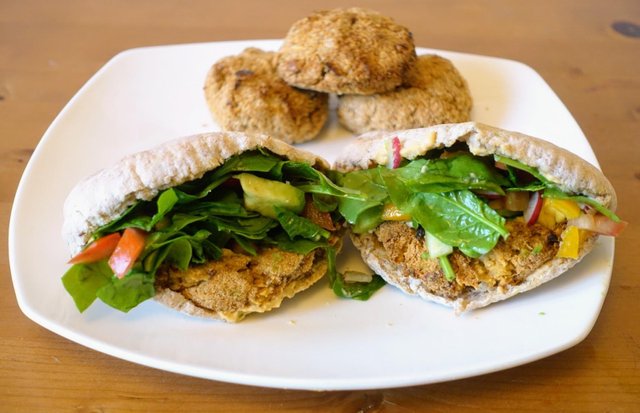 Wazzup steemit fam, today I was making some falafels and I had half a sweet potato in the fridge needing to be used and I thought of using it instead of a regular potato, and it came out quite nicely if I must say so myself, and here is my recipe.
INGREDIENTS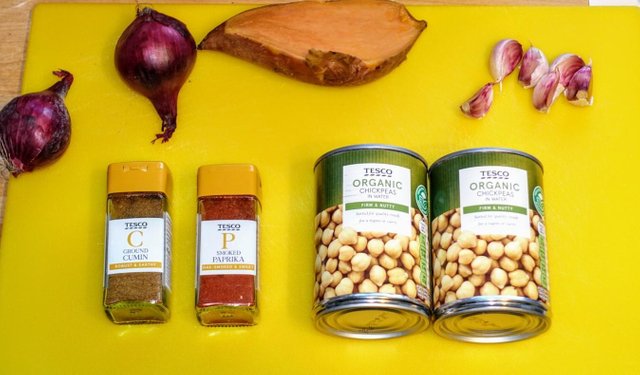 I put the chickpeas, onions and garlic on a tray and in the oven for 15 minutes.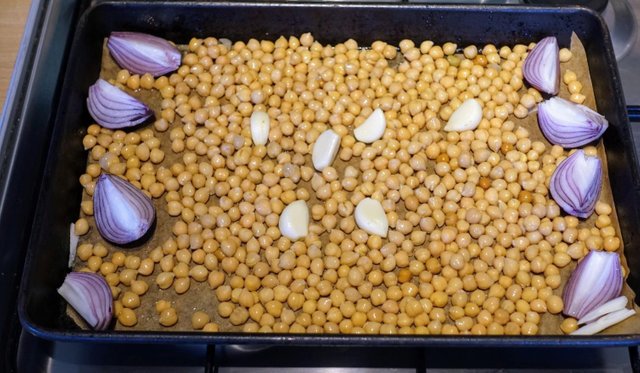 Then I chucked the sweet potato in the food processor.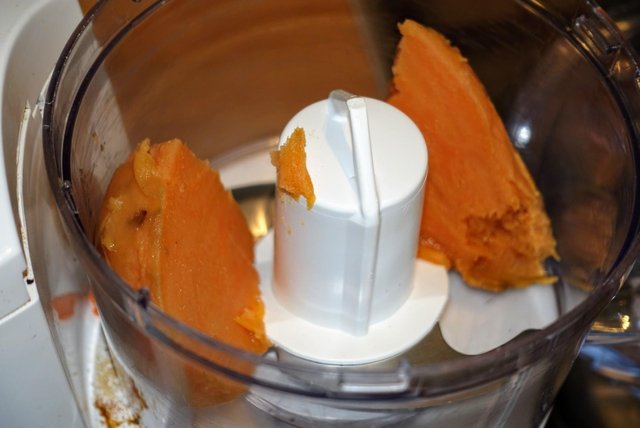 Then the rest of the ingredients, I used half a teaspoon of smoke paprika, and cumin and a pinch of salt and cayenne pepper.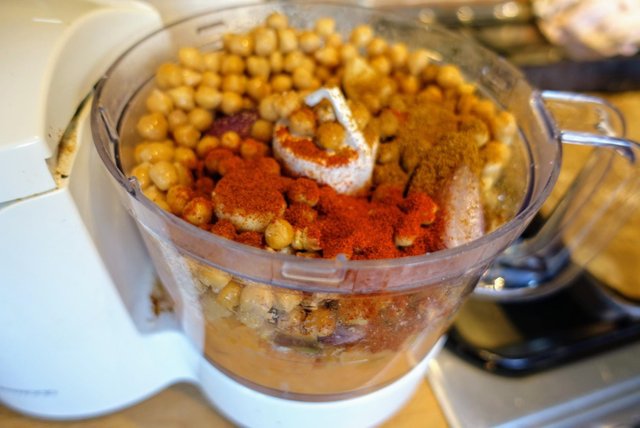 Then I Dumped the mixture in some crumbs and placed them on a tray.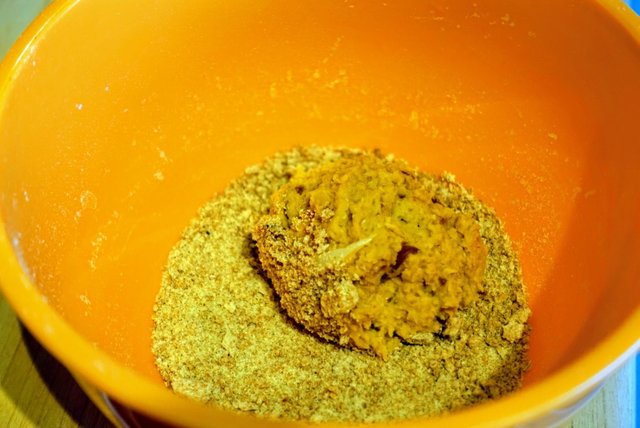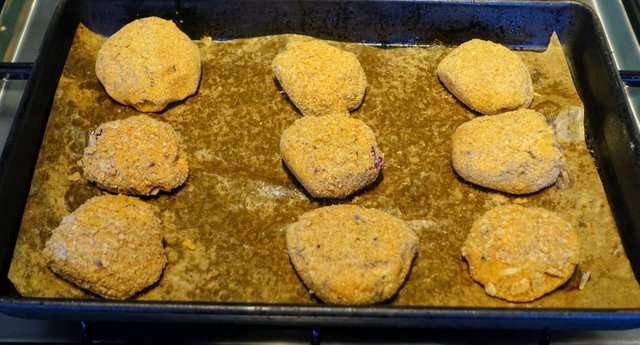 Just half an hour in the oven and bam it's done.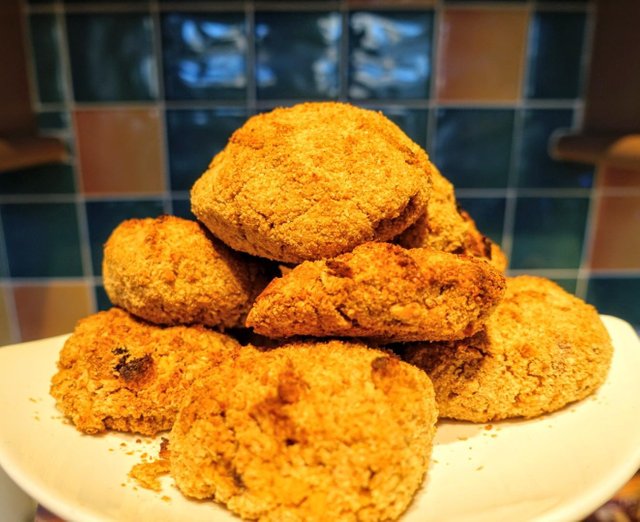 I also made some humus, and here is an easy recipe.
INGREDIENTS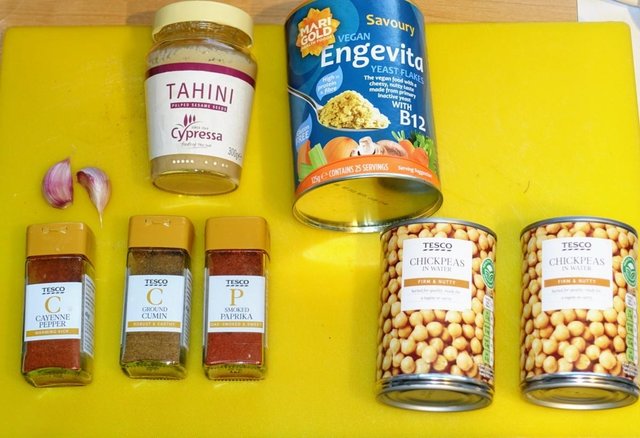 I used half a teaspoon smoked paprika and cumin with a tablespoon tahini paste and 2 tablespoons yeast flakes.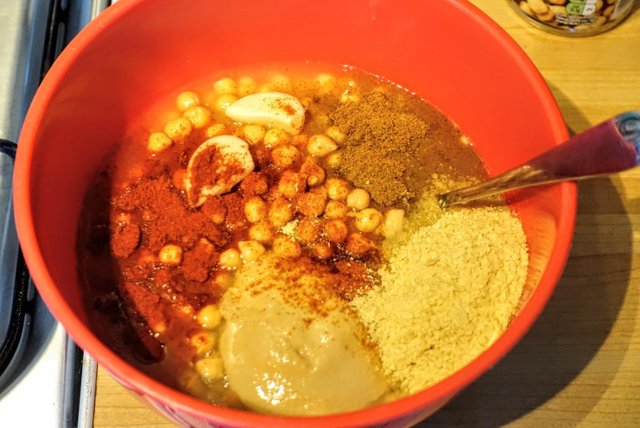 And blended it up.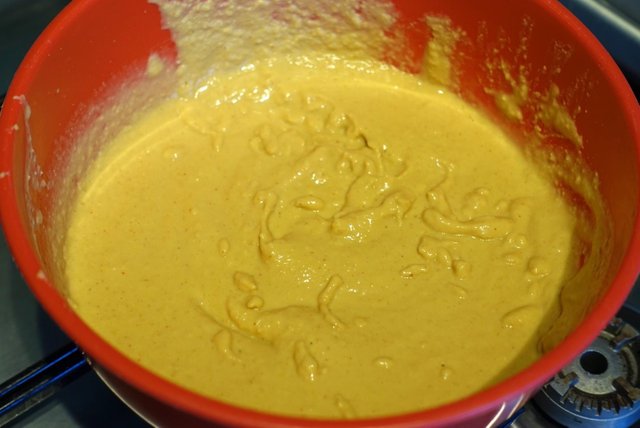 Then it was just a matter of making a salad and stuffing everything into some pitas, yum.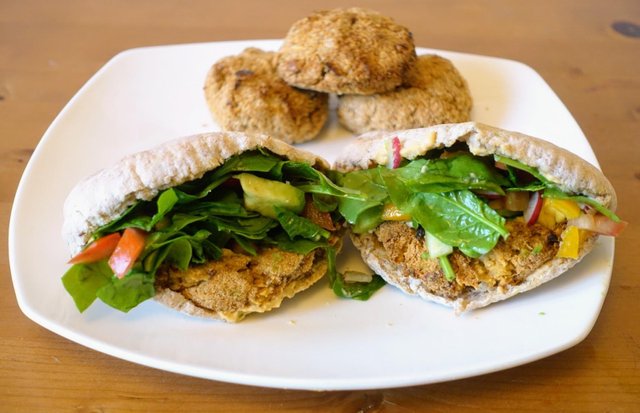 Thanks for checking out my post and enjoy the rest of your weekend