Dear Steemians,
For those who don't know me, I'm extremely passionate about animal rights and about the environment in general, and a little over a year ago, I've decided to stop eating animal products (at least most of them!).
Someone had pointed out to me that I was being a hypocrite for calling myself an animal lover, because even though I loved cats, dogs and other house pets, I was eating cows, pigs and chickens without giving it any further thought. That's my story!
I regularly write about this topic, sharing my thoughts on what's happening in the food industry, the challenges of converting to vegetarianism or veganism, and sharing vegan recipes. My dearest wish is "convert" more people like me, who haven't realized yet that they are harming animals as well as the environment. My goal is to grow the vegan community world-wide by spreading knowledge and creating awareness via the Steemit platform.
I have read plenty of articles of fellow vegan steemians, and I feel a need to connect with them on a more personal level. Commenting on their articles is just not enough, and it often ends there unfortunately. If I feel this way, I'm sure many others also do. Therefore, I've taken the initiative to create a community on Discord called Vegans of Steemit.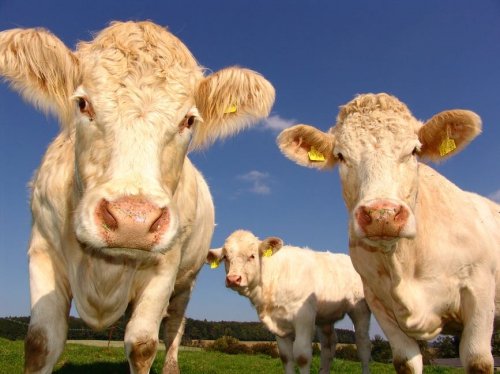 source
What you can do on Vegans of Steemit
This channel unites all the people on Steemit who have a common goal, which is to fight for a better world and eliminate animal cruelty. Here, you can connect with like-minded vegans and vegetarians, share recipes, stories, experiences, ideas and projects. The goal is to keep inspiring and to support each other on this platform.
You can also share your articles here and promote your own projects.
What are the benefits of joining this channel
Meeting members who will convert into loyal followers.
If you've researched a little about how to become successful on Steemit, you've probably read that it is very important to join at least one community. Connections are what will make you succeed or fail on this platform, and there is no better way to connect with other members than on a discord channel like Vegans of Steemit. You will meet like minded people, and from experience, great friendships can come out of such networks. If you are new on Steemit and still feel lost about how it all works, this is even more important for you.

Gain visibility
Joining our channel with automatically allow you to gain visibility, as you will have a community behind you to support your work. You can drop your articles in the appropriate channel, and reach more interested readers that way. Obviously, in the end we hope that this will turn into higher payouts for your posts.
I will personally resteem any article posted with the tag #vegansofsteemit (no photos or memes)

Promote your projects
If you have any projects, contests, or ideas that you would like to launch, this is the place to do it to gain support. I personally pledge to support any projects that are related to the above mentioned topics in any way possible.
What's expected of you?
Being a good member, and giving back on your end. What I mean by that is that if you have received support from a fellow member, try to do the same for them or for others. A community is a group effort, so please don't just drop your links and leave. We would like you to stay and interact with others, and eventually get to know you. Other than that, there is no commitment required.
If you support the idea of a great vegan steemit community on discord, please join our server here

I look forward to chatting with you there =)