Vegan Guide to Tokyo🗼🇯🇵 🗾: Vegan Wiki with Restaurants, Supermarkets, Shopping, and More!
Hey everyone! This is one of my first Steemit posts and I'd like to introduce you to a project I've been working on - the Vegan Japan Wiki!
https://github.com/danlipert/veganjapanwiki/wiki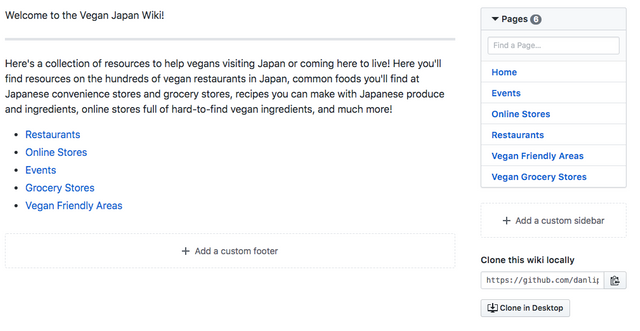 I moved to Tokyo earlier this year and have been absolutely loving the amount of vegan options here. There's vegan food festivals, countless restaurants, and tons of vegan speciality products in local grocery stores!
Are you planning a trip to Japan? Or have you been before? Hit me up with any questions you have and additions to the Wiki are very welcome!
Thanks y'all!