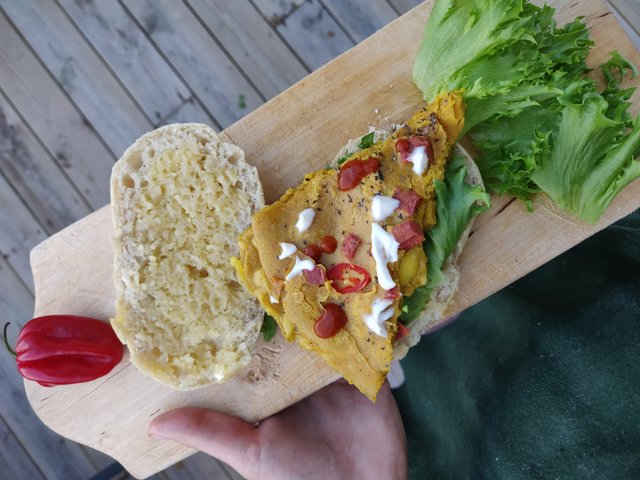 ---
I spent the two first months of this year in India with a dear friend.
As we were traveling around I got so much inspiration for new recipes.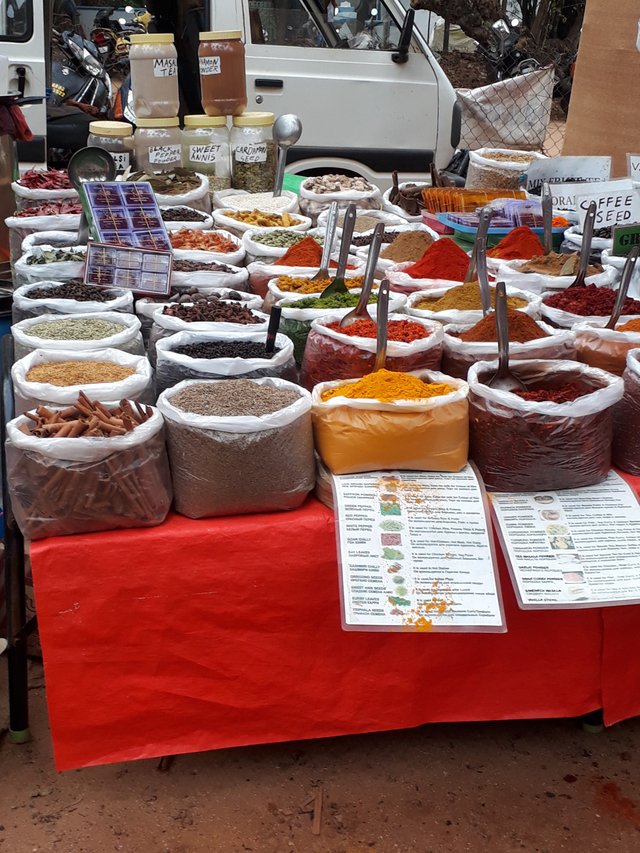 The smell of hundreds of different spices around every corner and the authentic taste of the dishes made me inspired to try so much new food.
In India, they have a huge variety of spices and it seems like one of the keys to cooking perfect Indian food, is having a lot of them at hand, and knowing exactly at what time to put in each spice.
North-south-east and middle Indian dishes might have the same name, but they will not taste or look the same way at all!
A Masala Dosa on the street in Mumbai might be unrecognizable to the one you get in the beach shacks in Gokarna.
---
🌱
But if there is one dish that is loved in many corners of the world, and not just in India, it is the omelette.
In almost every country I travel and on almost all menus I see, there is an egg omelette. I rarely see a vegan one though.
One day, while we were driving our scooters around and exploring, we saw a big sign saying "OHM-let" and a small wheel-trolley selling cheese omelettes on the side of the road.
Their sign had a beautiful painted "ohm" and the letters l, e and t besides, instead of "omelette".
These were obviously egg omelettes I had to leave the ohmlet behind, but take inspiration with me for a new vegan recipe for Ambrosia!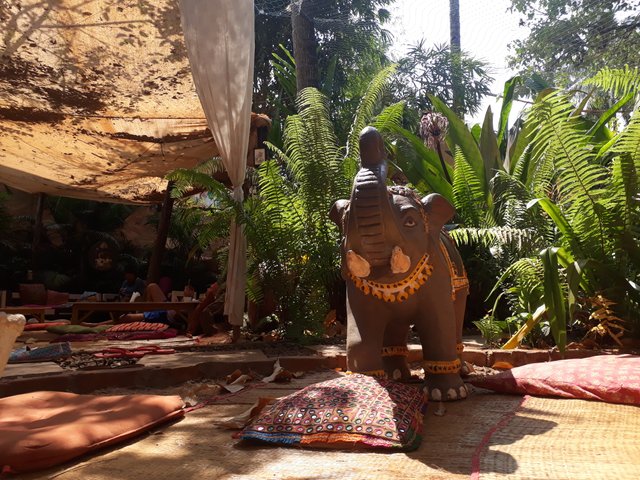 ---
So after returning from India I tweaked and formed this recipe to perfection and now we present to you not a Indian recipe but... The OHM-LET. 🕉️~let.
This omelette is made from chickpea instead of chickens, and we have served it to several non-vegan friends that more than love it and that barely notices the difference!
As mentioned above it is all about the spices, because the base of chickpea flour and water has a boring and off taste by itself.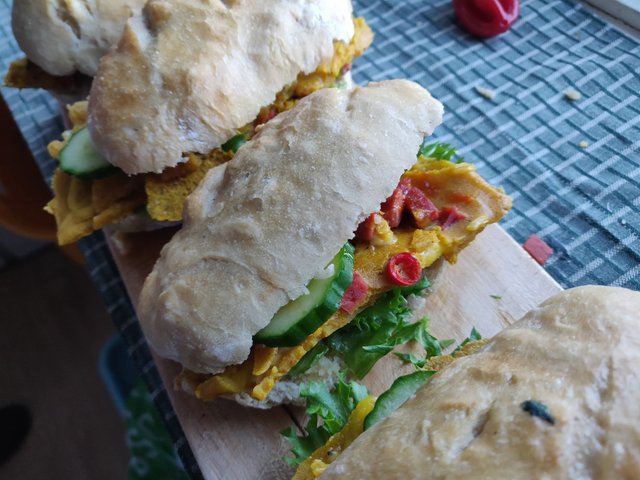 100% gluten free as long as you use gf. bread/baguettes.
---
This recipe makes 4 cheese omelettes. Feel free to tweak it as you wish and make 2 fat "Spanish style" omelettes. (with potatoes or whatnot, and different spices.)
Base
1 cup chickpea flour.
1 cup water.
4 baguettes or slices of bread.
Filling
1 onion, chopped in your preferred size.
1/2 a chili, more or less to fit your taste buds.
4 tbs of fresh herbs like basil or coriander, finely chopped. *
1.5 dl or your preferred amount of vegan cheese, shredded.
Vegan ham, sausage or smoky tofu, chopped in cubes. ~ optional but recommended.
*You can use dried herbs if you don't have any fresh.
Spice mix
3 tbs. Black salt.*
4 tbs. Ground tumeric.
2 tbs. Smoked paprika.
1 tbs. Ground Cumin.
-2 tbs. Garlic powder.
2 tbs. pepper.
2 tbs. Cayenne pepper or chili powder. ~For those who like more spicy~
1 cube or tbs. vegetable bullion.
*Black salt/Kala namak smells and tastes like egg. You can get it in a health shop or online. You can sub with sea salt, but keep in mind that black salt adds a lot more authentic flavor.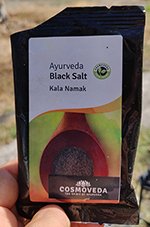 You also need
Frying pan. (with a lid if you have one)
Cutting board and a good knife.
Spatula and Scoop.
A bowl.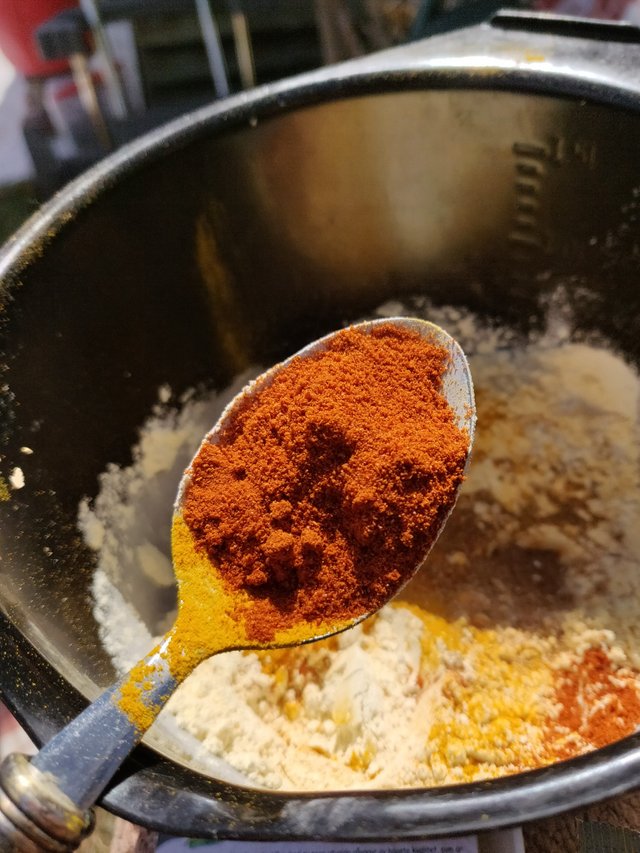 ---
Start off with chopping your veggies and set them aside, put a frying pan on the stove top and turn it to medium high heat.
Mix the chickpea flour and the spices in a bowl. Add the water and whisk it together so it blends nice and even, and you get a half-thick consistency.
Add 1 tablespoon of oil or vegan butter to the pan.
Take one scoop (1/4) of your mixture and spread it evenly around the pan.
Add some onion and herbs on top while the omelette is still runny, so it sinks down into the omelette a bit.
How long you have to fry it on each side is up to your oven, on mine it takes about 3 minutes on medium-high temperature.
Flip your omelette with a spatula, spread your shredded vegan cheese and cover with a lid.
Wait a few minutes until the cheese starts to melt, and flip you ohm~let over allowing the cheese to fully melt.
Serve in a baguette or on bread with vegan mayo, chilli sauce and an optional salad of choice.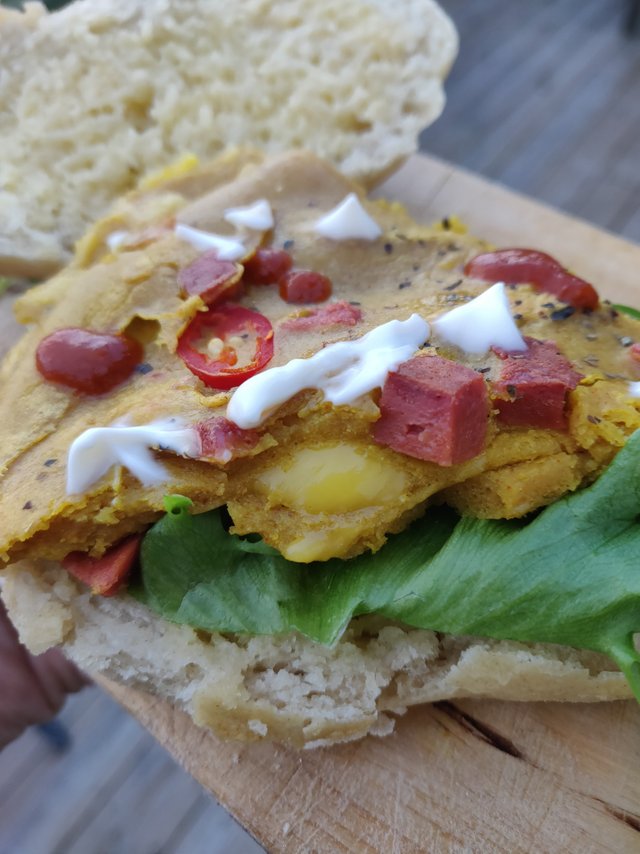 In addition to being extremely delicious, it is actually super healthy and leaves you full for hours- This is my number one breakfast, equal to pancakes.
---
Suggestion: Easy vegan mayo/ dressing recipe
2 tbs. Vinegar.
2 tbs. Mustard.
1 dl. Unsweetened soymilk
2 dl. Sunflower or rapeseed oil
Salt, pepper and garlic powder.
Herbs of choice.
Start off by mixing soy milk, vinegar, mustard, pepper and salt in a bowl. Slowly, pour the oil in a thin stream, while using a hand blender. Pour and blend until you get a nice and thick dressing.
How much oil you need depends on the consistency you want: the more oil you use, the thicker your dressing will turn out. Chop your herbs and throw it in.
---
-Love and light, Emilie / @umulius - Ambrosia crew.
---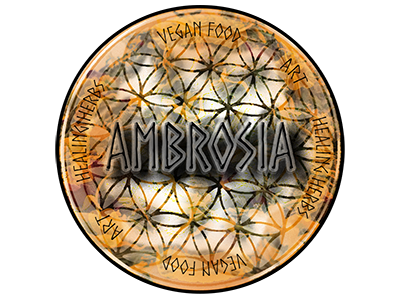 We are 'Ambrosia ~ vegan food and herbal healing.'
A small group of passionate beings with a burning desire to both share and gain more wisdom about nature, our bodies, and how they connect.
With our traveling vegan cafe, we are looking to accomplish many things, you can read more about our vision in our introduction post.
~Here is a link to our Facebook-page. ~
🌱Leave a comment or follow us if you wish to support our vision. 🌱