VANTA: Facilitating Data Analysis Using An Intelligent Network.

Communication is very vital to daily life. It serves not only as a means of sharing information but also data. Before now- the advent of internet, communication and data sharing was done manually with so much difficulty. One will spend hours gathering and analyzing data and it takes a chunk of time for the information gotten from such analyses to be provided to the entity that needs it. But with the emergence of internet, the mechanical era is now a tale. Information and data is now easily analyzed and shared within a twinkle of an eye and records kept accordingly.
Furthermore, with various sophistication in technology, communication and data sharing has became paramount to the extent that new profession has emanated from it thereof- data science. New businesses looking forward to harness the vitality of this juvenile sphere has taken the leap towards developing platforms where information and data sharing takes place; the most popular of which we know is facebook.
However as the number of data sharing platforms increases, the market increases as well. But the former is said to be increasing arithmetically while the later increases geometrically, hence, the need for more data sharing platforms.
---
Introducing Vanta

Vanta project is aimed at providing a platform where information and data will be effectively and efficiently analyzed and shared. It look forward towards making an intelligent network for real-time networking whereby individuals and companies will be able to fastly develop services and commercialize them at a very reasonable low cost. I mentioned intelligent network, let's look into how Vanta intelligent network works.
The Vanta Intelligent Network

According to vanta whitepaper( page 10), "VANTA's intelligent network is a decentralized network that performs real-time data transmission, processing and storage functions by selecting and evaluating peers". It is a network that enhances privacy, hence reliability and scalability hence efficiency.
It therefore means that vanta intelligent network will not only ensure reduction in cost but will also help businesses and consumers to maximize profit and satisfaction respectively.
---
How The Intelligent Network Works.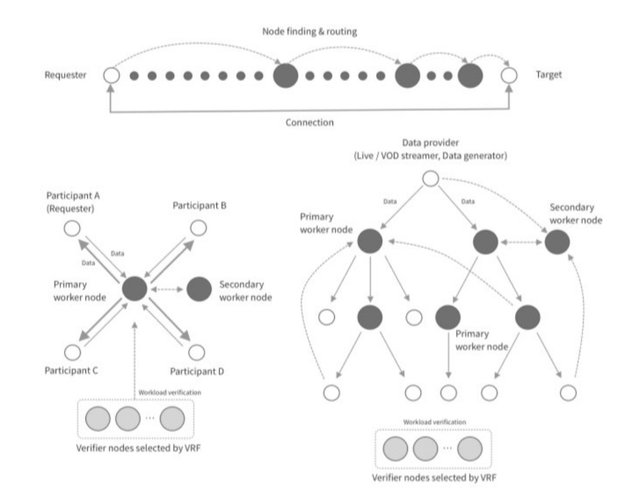 Peer finding: The Vanta network was designed in a way that a node will be able to find a specific node of interest in the network and therefore transmit information in an encrypted form so as to enable swift connection in a p2p manner.
Data relaying: It simply means that a node will be able to transmit received data to another receiver accurately. Just like in relay race right? Several nodes complement and work with each other for data relaying. This enables information and data to be available to participants as and when due.
Data caching: Just like it happens in many other devices, Vanta intelligent network caches and stores information temporarily for a certain period of time pending when the receiver requests for the data.
Data processing: The processing of data starts from conversion of data type from the original format to a convertible format which enable the node to work on it. This enables the node to output the media in a more convenient format for all devices.
Data Verification: A node automatically verifies the work of another node noting if it performs a given task accurately or not.
---
---
Summary
Data processing and sharing will be made a lot easier with Vanta. The revolution is strong enough to lead this communication generation to the next level. Will Vanta stand the test of time? Only time itself will tell! But one thing is sure, the project is looking promising and the team has the capabilities to deliver accordingly.
---
Some Useful Links
---
Author's BitcoinTalk Profile: https://bitcointalk.org/index.php?action=profile;u=1194610
---