Rarely do we see the heads of these large corporations effectively prosecuted and punished for their crimes against children based purely for profit. We hear the tragic stories more consistently and sometimes there are sham investigations - but no real consequences or even loss of profit. In this Named & Shamed series I am doing my little bit to call these people out.
Today we will be Naming & Shaming Sanofi Pasteur pharmaceuticals and its vice president David Loew!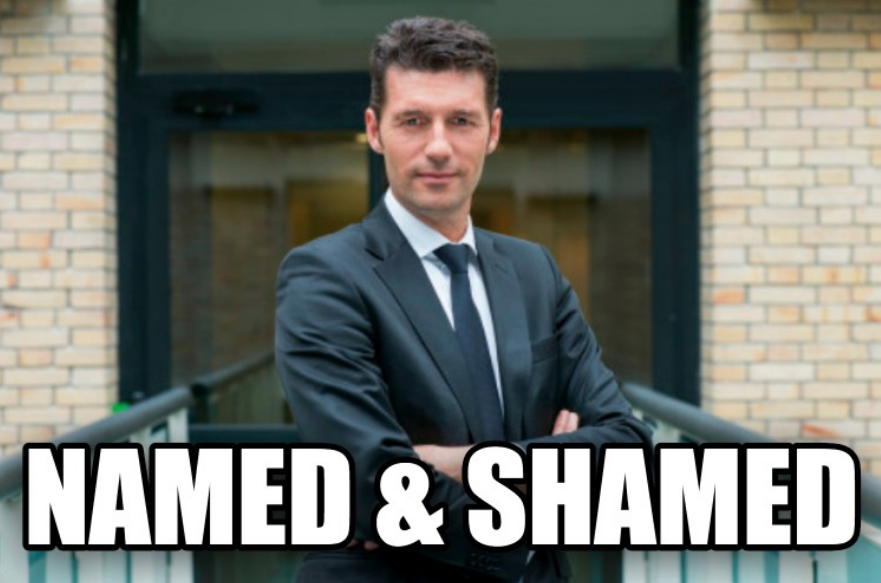 What Happened & What Is Missing From The Discussion
In my post yesterday I described how the president of the Philippines has called for an investigation after a vaccine produced by Sanofi Pasteur had been administered to over 730,000 1 school children. It now turns out that children who had not previously suffered dengue fever would now potentially suffer worse symptoms.
In the public documentation 3 vital statistics seem to be missing:
How much worse the symptoms suffered would be was not specified. It could be death!
Another point that was rarely mentioned was that most of these children had not had dengue fever yet so would suffer the consequences.
Glaringly missing from the press coverage was how much Sanofi Pasteur had made by selling these dangerous vaccines.
Again the people are injured while huge profits are made by Big Pharma. This is yet another case that proves it!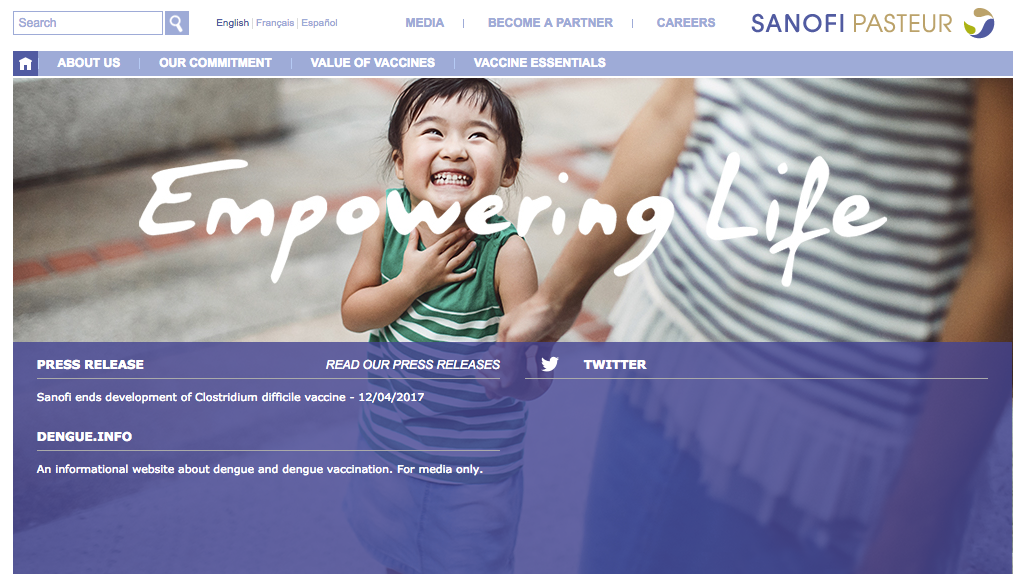 This is the website of a company who is now calling for calm in the face of having potentially injured 730,000 children for profit! I'm speechless! 😮
Named & Shamed : Who Are Sanofi Pasteur?
According to their wikipedia page Sanofi Pasteur's revenue in 2015 was Euro 4.75 billion dollars! One has to assume some of this profit was generated by selling poisonous vaccinations to the children of the Philippines. A lucrative move indeed!
One has to always wonder if the pure drive for profits views poisoning children in poor countries a profit making exercise, no matter the cost of human life. It often seems to be the case which is why I have lost faith in an industry I know to be totally corrupt!
These people have the gaul to list on their webpage on safety and efficacy this:

Not a word about injuring hundreds of thousands of children in one of the world's poorest countries!

Named & Shamed : Who Is Sanofi Pasteur's Executive Vice President For Vaccines
I don't care about the argument that the CEO didn't know and individuals can't be prosecuted. If they want the responsibility, money, social standing and bonuses then these guys have to take responsibility for the companies they are being so handsomely paid to run.
In the case of Sanofi Pasteur the first guy who needs to be held accountable for damaging hundreds of thousands of the world's poorest children is this guy:
David Loew, Executive Vice President and General Manager of Sanofi Pasteur
I include here his description from their webpage so that we can all begin to see the patterns of corporate corruption you have to climb if you want to damage children:
David Loew has a degree in Finance and Marketing and an MBA from the University of St. Gallen. A Swiss national, he started his career in the United States at Coopers & Lybrand and Hewlett Packard in 1990, before joining Roche in 1992.
Over the next 21 years, David held a variety of positions with Roche including Global Oncology Head, General Manager Switzerland, Global Chief Marketing Officer & Head of Global Product Strategy, Region Head Eastern Europe, Middle East and Africa for the Pharma Division of Roche.
David joined Sanofi in July 2013 as Senior Vice President Commercial Operations Europe and became Head Global Commercial Operations Sanofi Pasteur in January 2016. He was appointed to his present position in June 2016. 2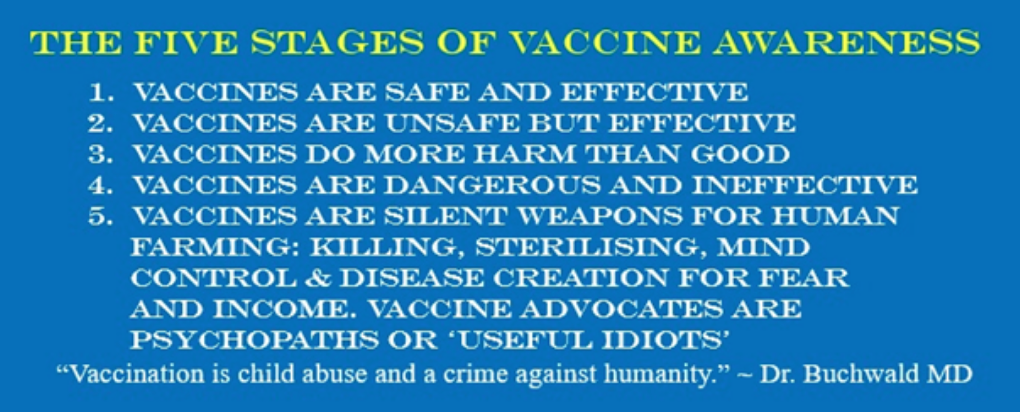 What Will Happen & What To Do?
The sad events unfolding in the Philippines are only just beginning and will continue to negatively impact the three quarters of a million children who were poisoned by Sanofi Pasteur. What will happen? My guess is we will see a lot of bureaucracy and perhaps a fine paid to the Philippine government.
What I feel very confident of is that any payment as settlement for these injuries by Sanofi Pasteur will be less than the profits made - creating a net profit for them! I am equally positive that David Loew and his colleagues will never see a day in prison for their injuries.
Normally injuring a child carries grave consequences.!
We can use this Named & Shamed series to add the names of these despicable people and their companies to the blockchain. Should a real investigation ever start then these are the trails to follow! Let us all be open and honest in our search for the truth and our goals of harm reduction!
I would love to hear more about these guys. Name & Shame them or anyone all you want Steemians. In this series they seriously deserve it!
A good free source for information on vaccines here on Steemit is @canadian-coconut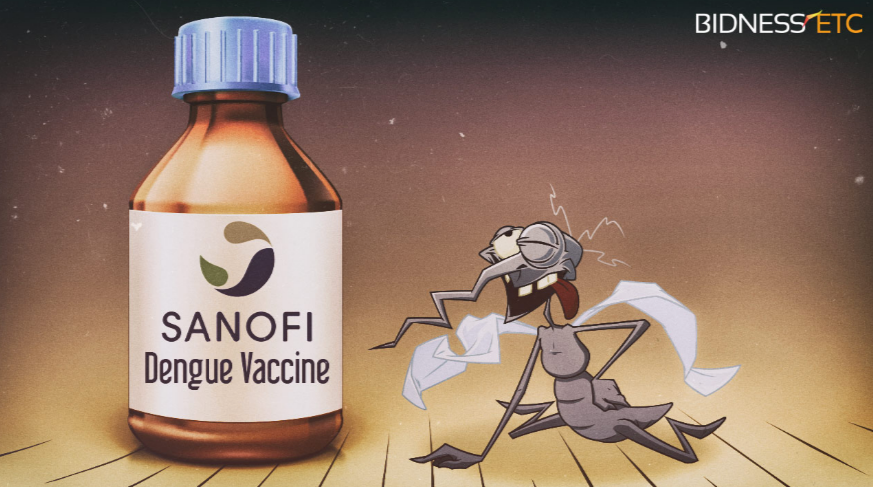 This image was taken from Sanofi Pasteur's initial marketing. The image of the sick fly should now be replaced with the image of almost three quarter of a million sick Philippine children! 😢
---
Image sources: 1, 2, 3, 4, 5, 6. Reference sources: 1, 2.
---
Jockey loves you All and plants as medicine! 😉 Jockey votes for @teamsteem as a witness!
---