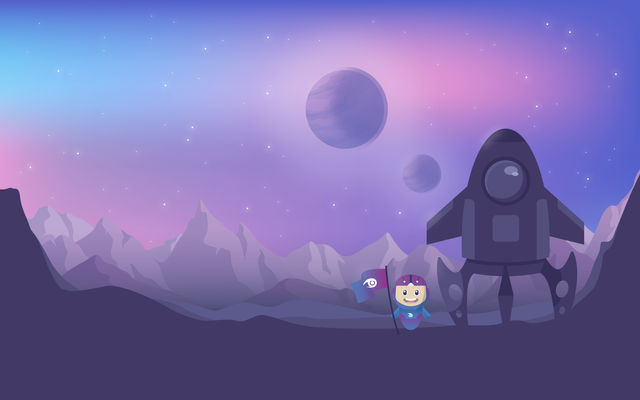 Open Source originated in the 80s and has since seen hundreds of thousands of applications developed under it. While many still consider commercial software as the deal, numerous developers have embraced the idea of Open Source and in a nutshell, you cannot but agree with the fact that this is the future of software computing.
---
Does "Open Source" mean "free" as believed by many?
---
Open Source software are not necessarily FREE as conversely believed by many. In fact, they can go from being cheap to being extremely expensive compared to commercial software. For example, Ubuntu Linux could be gotten for free, but you have to pay some certain amount as subscription fee yearly in order to get continued support, 'unlimited guests' account, etc and by the time you compare the expenses with the price of Windows Server, you would be surprised to learn that it is more expensive despite being an "Open Source" software. Also, there are many Open Source software that are free as the word 'free' means and do not require that you pay some money to get their support but as soon as you use them for commercial purpose, you are breaching their "terms and conditions" and that could get you in serious trouble. Hence, the term "Open Source" does not mean "free" or at least, not "completely free". Yet, over 75% of Open Source software are completely free.
Unless stated otherwise, having some access to see the code of a software does not give you the permission to modify or redistribute it. You can see every line of an Open source software code which sometimes includes "comments", telling you the relevance of certain lines of code in the software. But the moment you modify the code (remove some lines of code probably because you do not like what they do and replace them with some other lines to your satisfaction), you are breaching the "terms and conditions" and you are not going to be fond of the repercussions that follow. As stated earlier, over 75% of them are "completely free" and you can even modify or redistribute them. I think we just need to understand very well, how Open Source works.
---
However, with Utopian.io, Open Source is a whole a different story.
---
Personally, I have learned more than I can explain with a single post through Utopian.io. As a newbie Java developer, I got to learn much about software development through Utopian.io and countless repositories on Github. I have contributed some Java tutorials on Utopian as you can see here, here, and here and if you ask me, the experience is inexplicably interesting. It is a planet for knowledge and interaction where you get to meet highly-experienced people that are very much passionate about Open Source and software development as a whole.
Utopian.io is a platform built on Steem blockchain to reward Open Source contributors. Their mission is to enhance the growth of Open Source development and support quality projects. Utopian's partnership with another massive innovation on Steem blockchain, Fundition in 2018 has resulted in helping and supporting Open Source developers with great ideas that can benefit the society but that are financially down. Regardless of how great an idea is, it could end up in a bin when the funds needed to turn it into reality could not be gotten. And if you really want to help the talented but broke guys, supporting Utopian is your call.
Utopian.io has range of benefits for Open Source enthusiasts. Whether you are an experienced developer or a newbie, Utopian gives you a community that will take your experience in programming world to the next diverse level. In all, Utopian.io has taken Open Source a different height.
Over 30,000 unique and high-quality contributions have been made on Utopian on more than 8,000 repositories and this platform boasts of a community having over 10,000 active members from different regions. Incredible! But Utopian team believes that there are more lands to cover. And that inspired another exceptional innovation in Utopian Colony.
---
Utopian Colony Deserves Your Support
---
Utopian team saw the need for a larger community with diverse features for Open Source fanatics across the globe. Utopian Colony is a bigger platform housing not just developers but those that have pure passion for Open Source in general. It indeed surpasses all expectations and this makes it an era-defining innovation. Supporting it is supporting quality Open Source projects, talented but broke developers and passionate contributors.
In conclusion, Utopian Colony gives Open Source contributors the ability to showcase their projects in a community that brings together digital contributors from all professions. And at the same time, they are accessing the power of collective funding. This creates a channel to numerous opportunities as professionals get to interact with one another, work from far away distances on the same projects and bring about massive efficiency and solidarity in the flourish Open Source world. Think about it, you have got to support it.
---
Follow the link below for more information.