I really love the developer activities going on the steem blockchain.
There have been a lot of new developments on the Steem blockchain, it just seems like the bear market has not affected the steem blockchain.
The biggest development i have witnessed is the Utopian colony which I will talk about later in the post.
I just checked the stateofdapps website that ranks the dapps on all the major blockchains and the steem blockchain dapps take the three top positions!
I am fascinated by the work being done by the Utopian community on the steem blockchain.
Utopian has operated on the steem blockchain for more than 1 year, which has; among others; helped to showcase open-source contributions, while at the same time rewarding contributors.
There is an ongoing campaign run by Utopian dubbed Utopian colony on Indiegogo that will give diverse opportunities for all people and developers under the "open source" license and thus be able to promote their jobs and projects.
What is The Utopian Colony All About?
Utopian Colony is the first platform for open source collaboration enabling project owners to build and engage contributor communities, through knowledge sharing, tips and bounties. Utopian Colony is fully open source. Check our progress on Github.

As stated on the Indiegogo Campaign page
There is good news for the Steemit community as Utopian is offering it's Indiegogo supporters campaign exclusive badges to display on their Utopian Colony profile and show their early support for Utopian.
These original badges will be limited in number(100), and each features the signature of the designer on the Steem blockchain, to make them truly unique.
Utopian Colony is scheduled to be released no later than Q3-2019, but you can access it earlier by Q2-2019 and have the advantage of an early adopter, as well as the opportunity to be involved in the growth of Colony. Quoted from Utopian Indiegogo campaign
I will now list below the different badges so that you can choose what matches your specifications.
Dreamer Bundle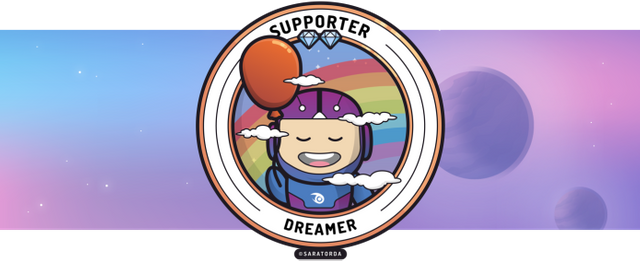 The Dreamer bundle will make you one of the first to access Utopian Colony, before everyone else does, and get also a campaign exclusive Utopian Dreamer badge to show your early support of Utopian on your Utopian Colony profile.
The cost is only $10 and it is the most affordable(cheapest).
Visionary Bundle
The Visionary perk will let you be one of the first to access Utopian Colony, before everyone else does.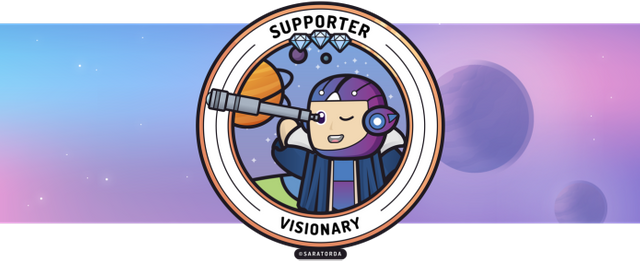 It will also help you reserve your username early, get exclusive updates, and get the rare Visionary badge to show your early support of Utopian on your Utopian Colony profile.
The cost of this bundle is $25
Project Early Access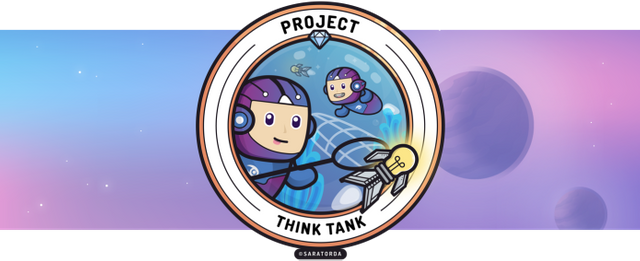 The project early access perk adds you the ability to have early access to the platform as a project, as well as as a user and get direct support from Utopian colony team to get your project up and running.
This perk additionally gives you a Think Tank badge on the project profile on Utopian Colony.
This perk costs only $35
Project & Profile Spotlight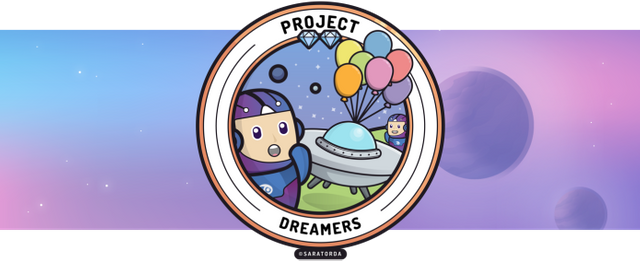 This perk is for projects and professionals who wish to showcase their work on the homepage of Utopian Colony for the entire week, which is in line with the early access and instant username reservation.
You can also receive a campaign exclusive dreamers badge as one of the first to access Utopian Colony on your project profile.
This perk can be bought for $70 only.
Project Spotlight - 30 days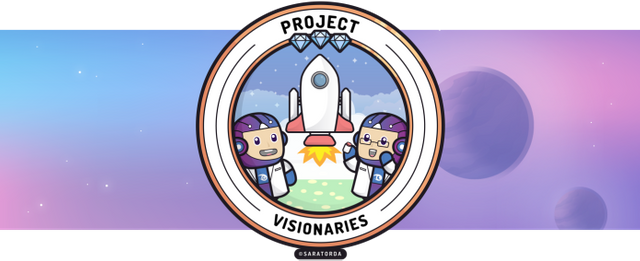 The project spotlight perk is for projects that want to be featured for 30 days on the Utopian Colony homepage, this one adds that listing in addition to the items available in the Project Early Access perk.
You will receive a rare Visionaries badge on the project's profile on Utopian Colony and it costs $120.
VIP PASS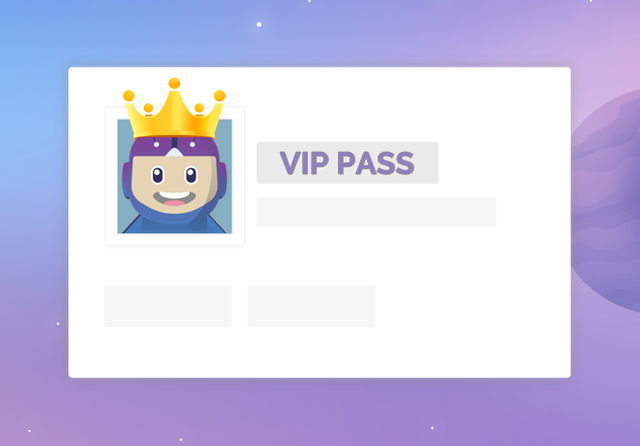 This one is for projects and contributors who want to have priority support for 6 months, including promotion of articles and bounties, a direct line to the technical staff and customer care, as soon as Utopian Colony is out.
That's in addition to the items available in the Project Spotlight - 30 days perk and Visionary Bundle.
With the VIP PASS perk you will have a saying on the development of Utopian Colony and be directly involved on its progress and growth.
You can Click here to purchase a steem secret bundle of your choice.
Disclaimer:
The information contained within this post shall not be taken as financial advice. I am not a financial advisor and none of your investment decisions should be carried out based on any information presented here. You can lose all of your money by investing. The information presented in this article is for educational and entertainment purposes only.