Introduction
So days ago I was just reading around my various feeds, then caught up with a blog by @oracle-d to support @utopian-io's indiegogo campaign. I was eager to now more about @utopian-io and spent days reading about them and all that they do.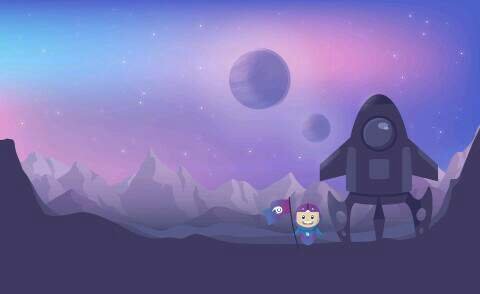 Image Source
I realized that Utopian is a project owned by Diego Pucci and the aims of this project is to launch the open source ecosystem into the next phase of its evolution thus, a new age where all digital professionals are welcome to contribute to open source innovation, and communities can support projects through collective financing.
Over a year of learning and experimentation in incentivising contributions to thousands of open source, repositories has helped utopian discover what an open source ecosystem truly needs to encourage innovation. And with the knowledge utopian had, a dedicated team, and your support, they started building Utopian Colony. An approximate of $35,000 has been raised in the next 30 days to release the beta version of Utopian Colony.
The Story Behind Utopian
In steptember, 2017,Utopian was founded as a proof-of-concept platform on the Steem blockchain to explore the needs of projects and contributors in the open source ecosystem. This initiative attracted a community of contributors from all digital professions, as well as open source projects looking to connect with these contributors.
Utopian have been able to motivate professionals from all fields to provide content and services to innovative open source initiatives and projects by facilitating the distribution of incentives to the contributor community.
Since the existence of the project, Utopian has supported over 5,000 contributors who have made over 70,000 contributions to over 9,000 open source repositories. Wooaw isn't that great!


Property of utopian_io
One of the many things Utopian saw was the need to operating the proof-of-concept (also known as Utopian v1). They realized there were more ways to connect developers to a digital open source projects, in the areas of writers, translators, graphic artists and others. Utopian saw there were no links to connect network to the open source ecosystem. Utopian then began its evolution from a prototype to a full-featured solution to serve the needs of the open source ecosystem and community.
In May, 2018, the proof-of-concept, Utopian v1, was obsolescent, and continued to maintain operations with their dedicated users through various partner apps. They then turned their focus on designing Utopian Colony - the scalable full featured collaboration platform.
Indiegogo
Indiegogo seeks to empower people to unite around ideas that matter to them and together make those ideas come to life. Millions of people around the world visit Indiegogo to find clever and unconventional things that solve everyday problems large and small. By giving entrepreneurs everywhere a platform to launch new and groundbreaking products, we help surface innovations in tech, design, and much more, all before they go mainstream
Join the indiegogo campaign here
This video below will help you know more about the campaign,
https://www.youtube.com/watch?v=5MMr6wZaTrM&t=7s
Funds
Utopian seeks to raise $35,000 to fund the beta release of Utopian Colony. 80% of the raised funds will be used to develop the platform, 10% will be used for marketing, while the remaining 10% will go into the infrastructure and legal needs. Supporters to the Indigogo will get preferential perks, which includes digital badges plus early access to the Colony. These perks packages varies according to the following levels:
Thinkers: $5
Dreamer: $10
Visionary: $25
Project Early Access: $35
Project Spotlight - 7 Days: $70
Project Spotlight - 30 days - $120
Sponsor Bundle - $1,000
What are you waiting for join the donation
If you are not fit to donate you can spread the news on all your social media platforms, like am doing. This campaign needs every little support you and I can give it to be a success.
To read more check the following sources :
Utopian Website
Utopian Twitter
Utopian Facebook
Utopian campaign blog
Posted using Partiko Android