Hello everyone, I hope you're having a good day. I know I am; I've been trying to buy a mirror for some time now but didn't know how to go about it. Don't get me wrong, it's not like they're hard to find, its just me. I don't know how find those sort of things, I asked a friend to help me get it. She did and it was way cheaper than I would have ever gotten it anyways. No one is a master of all and we always need support.
Steemit is already a big open source community with a lot of people from different works of life and location. @utopian-io has been at the forefront of supporting digital open source. Utopian was founded in Sept. 2017 as a proof-of-concept platform on the Steem blockchain to explore the needs of projects and contributors in the open source ecosystem.
"I don't want to live in the kind of world where we don't look out for each other. Not just the people that are close to us, but anybody who needs a helping hand. I cant change the way anybody else thinks, or what they choose to do, but I can do my bit."
― charles de lint
INDIEGOGO COLONY
"Utopian Colony is the first crowdsourcing platform to connect open source projects and contributors from all digital professions. The culmination of a year operating a successful proof-of-concept, Utopian aims to launch the open source ecosystem into a new age where all digital professionals are empowered to take part in open source innovation. Help us release an early version of Utopian Colony by Q2-2019!"(source).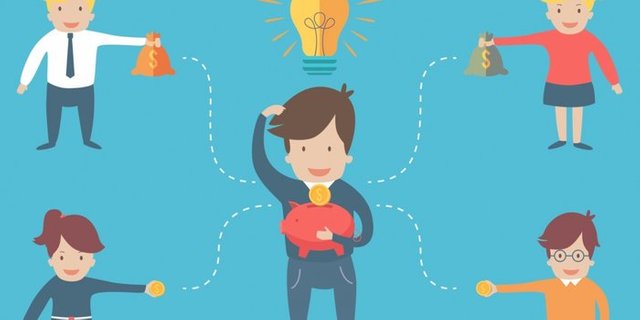 source
Indiegogo was borne out of the drive to support digital open source projects by creating a platform/that creates an enabling environment for digital open source contributors from all over the world to work on their projects.
Why INDIEGOGO?
INDIEGOGO is a collaborative platform set up by @utopian-io to support open source projects in various ways. Here's a few reasons to be a part of this project;
Empowering Open Source Innovation: This of course represents the primary aim of setting up the colony and Utopian aims to launch the open source ecosystem into the next phase of its evolution - a new age where all digital professionals are welcome to contribute to open source innovation, and communities can support projects through collective financing.
Connect With Contributors: the platform is going to encompass professionals from different works and skill set. Graphic designers, translators, marketers, photographers etc. Open source projects will be able to connect with these sort of individuals and more to achieve their goals. Get in touch with, and learn from, open source contributors, repository maintainers, investors, and visionaries
Connect With Investors: To achieve a project, something vital to consider is funding and on this platform, you will be able to meet with potential investors in your project
Incentivised Learning: One certainty about anything affiliated with Steemit is that it will be incentivised with possible earning. Open source is not only about sharing code, but also about sharing knowledge and experience. Users are encouraged to share their best tutorials, blog posts and other relevant content. These tips and useful information will be tipped by utopian and rewarded in monetary terms
Blogging: You get to Share tutorials, video tutorials, project updates, analyses and your personal experiences in the open source world.
INDIEGOGO NEEDS YOU

The community needs your help to grow. To support the project, please visit the HOME PAGE and help spread the word through your social media channels. You can also "back" the program by contributing to it's growth by donating an amount you can afford to the project.