Everyone is familiar with corporate brand names - from Coca-Cola and Nike to GitHub and RedHat. What should open source project owners consider when naming their project and company?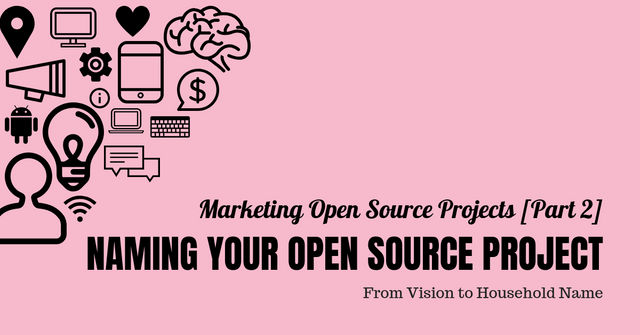 Naming your project is like naming a baby. Mostly because it is your baby, in a way. Except unlike the name of a baby, this one has to be absolutely original, unique and memorable. You can't just call your innovative new open source app "Bob". Not only would such a name be unmemorable, it is very likely to be "taken" in most social media platforms and TLDs (top level domains) on the Internet.
The best partners to brainstorm with are the other "parents" of your open source baby - the collaborator and contributors to your project. If you're building your branding strategy at a fairly late stage, you might even get to draw insights from your user-base. If your project is an add-on or complimenting solution to an existing FOSS, you can incorporate the name of that technology. For example, some Steem dApps choose to keep the word Steem in their name, such as eSteem and SteemPunk.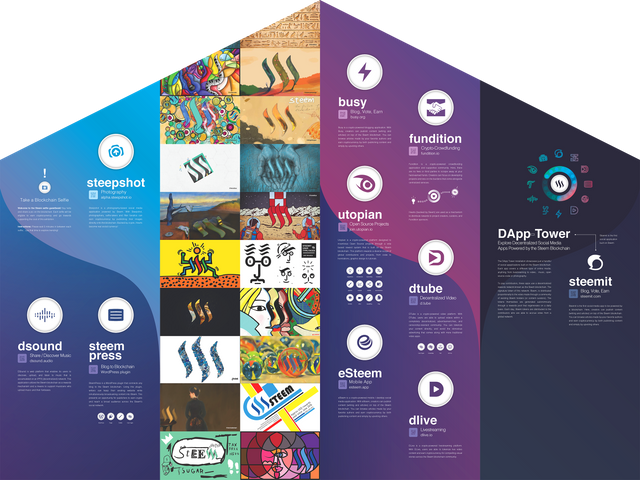 Image by: @sndbox 
Obviously, it helps if the name reflects the vision, purpose and goals of your company or project (or both). For example, the name Utopian, while not unique and in use by a variety of organizations (including a brewery of Utopian Beer), is a perfect choice for a company promoting an utopian vision for its industry.
Company vs Product
It's important to consider the brand name of the company versus the product name. Even if you're a single developer working on a prototype, it's never too early to consider a name for the organization your development team might become in the future. 
For example, the company Steemit Inc manages the development of a product called condenser (or as you may know it - steemit.com). The organization Utopian strives to manage a number of open source projects in addition to Utopian.io - the initiative (you all know well) to incentivize open source contributions through STEEM bounties and upvotes. In the future, you may see, for example, a Utopeer, Utotip, Utopiversity or some other project or product under the Utopian umbrella, but still related to the same set of services and original company vision. These too can grow products such a Utopeer API or Utotip mobile app, for example.
When selecting a brand naming strategy, take into account that too many brand-names are hard to manage. However, creating a separate brand for a paid service that is not directly connected to your free open source offering might be advantageous as your target audience grows and revenue opportunities arise.
Getting to Work
Once you've collected a few ideas, it's time to do the legwork. Conduct a thorough search to ensure the name isn't "taken". It's not only about ensuring the name is available on twitter and Steem, but also checking that it's not trademarked. If you're looking to avoid legal issues, a good place to start is Fossmarks. Another good guide is this article on opensource.com.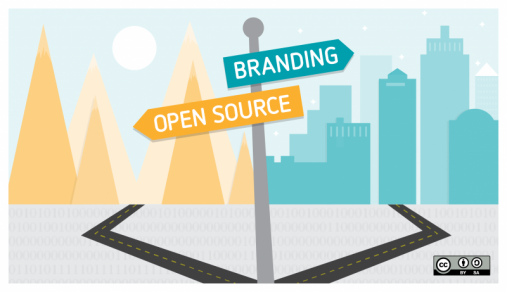 Image by: opensource.com
What do you think is important in choosing a name for an open source brand? Tell me in the comments!
In the next post in this series, we'll discuss the visual aspects of your brand, and why they are important.
Previously in the series:
Marketing Open Source Projects [Part 1] - Why Open Source Projects Need Marketing: 5 Common Misconceptions