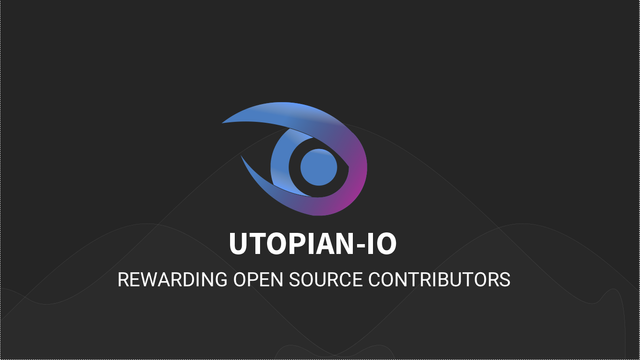 Few days ago I pushed an update to the Utopian Bot to try and mitigate the increasing Voting Power used by the bot every time it votes.
However, due to the ever increasing number of contributions, the few hours of Voting Power were far from enough.
What I will propose here will hurt, especially today with nearly 300 contributions waiting for an upvote, and more than 5 hours to wait still. However, if we let the bot go below the range, it means a longer sleep, which means more contributions and an even longer sleep the following time etc.
So what I am proposing in this Pull Request is simple: after attributing all the votes, we check the total vote that will be spent and compare it to what should be spent.
Right now, we have exactly 287 contributions waiting for upvote, for a total of 1982% upvote

To stay in range (80-100%), the bot can only vote the equivalent of 10 times at full power (10*100=1000%).
I guess you can see the issue, yesterday the bot went down to 70%, if we let it lose it will go down to 60 today with the bot voting nearly twice what it should.
The bitter pill
To avoid getting this out of hand, we need to divide the contribution upvotes by the calculated ratio. Yes it means dividing all contributions rewards by two today.
I know none of you wants to read that, but if you don't want the Voting Power to drain progressively until the bot vote onces a week, there is no way around it.
That will give upvotes such as those: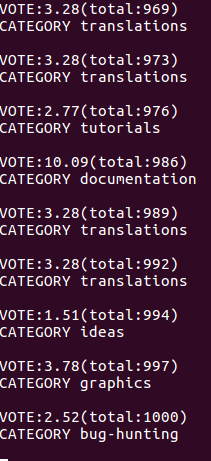 As you can see, at the end, exactly 1000% have been used.
Yes that means that the rewards will be smaller this time, but there are solutions:
Implement different metrics: @scipio is on it with uaJS
Get more delegation : We cannot maintain the current state of payout if the number of contributions is exploding while the Steem Power of @utopian-io stays the same. So in case I'm catching some whales, please go and delegate to Utopian.io, you ll be acting for the greater good while making a good return on investment.
Get rid of the minimum and stick to the pool configuration, but it means that highly competitive categories will get very low rewards.
I hope you will all see the necessity of this before throwing rocks at me , I also have my posts in there and wish there was a better solution.
---
Posted on Utopian.io - Rewarding Open Source Contributors
---