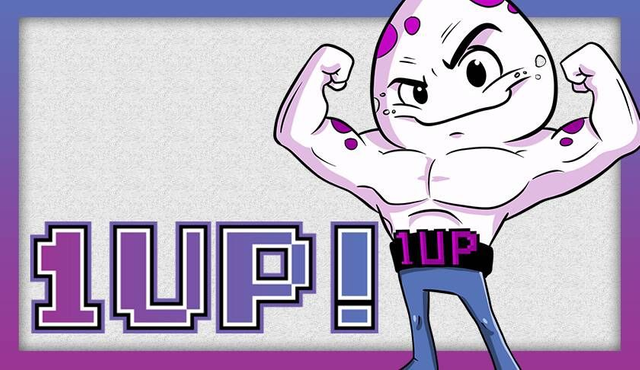 Repository
https://github.com/therealFlauwy/1UP
Following this post from @flauwy, I've been tasked to start the creation of the new 1UP.
As a reminder, @utopian-1UP was an Utopian bot front-runner in which members of the community would decide which are the best posts to vote for. the @utopian-1up would then vote for the best post every 2.4 hours, followed by hundreds of curators in the trail.
New Features
Distinction between the different types of trail
If you have followed my work on 1UP, you saw that I ve already coded a route that helps administrators generating a random link that can be used to set the community whale on the trail.
In my idea, the community started a trail, followed by all the users in the trail, after what the whale would end up the voting round. What I didn't understand correctly is that the "normal" user accounts of the trail were to be added directly on 1UP website rather than other service (such as SteemAuto).
Therefore I had to change a big portion of the code and add some new routes in order to distinct these two different types of trail, as shown in this graph:

When the trail tail (the community whale) reaches 100% Voting Power a vote will be cast in this manner :
users will upvote sorted by increasing vote value
tail trail will upvote
1UP will upvote
In order to make this possible, I needed to get the offline token from the users. But since some don t like to give this permission, I didn't include it in the normal login. Users can now follow a trail directly from a community view page :

Once again, I know it s ugly, but the css has not been implemented yet .
If they never gave the offline permission yet, they will be redirected to SteemConnect, if they did, they will join the trail instantly.
I have also moved the functions to an utils.js file.
Future work
Fetch the posts the post corresponding to the community criteria
Display these posts and allow 1UP votes on it
Vote on the best post of the period
Live Demo
As a demonstration speaks more than lots of words, I ve put back online the old Utopian1UP website. You can try by yourself and create a community and link a trail to it for testing purposes.
No votes will be casted do not worry, but it's an offline token so, for safety reasons, I would recommend using a test account.
Pull Request
Trail tail and other trailing accounts
GitHub Account