1UP Blog: Community Growth, Specialized Community Airdrops And Utopian Support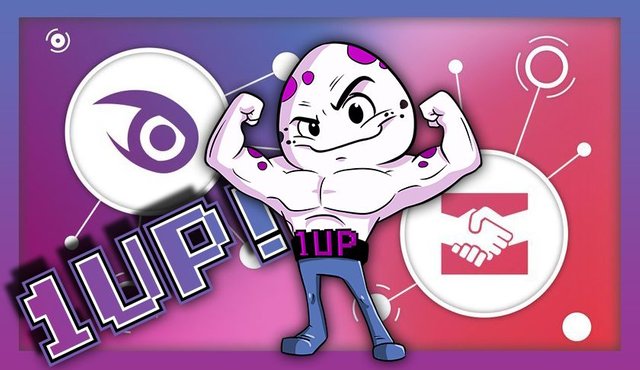 This is an official Utopian blog update for the 1UP Voting App. You will learn about the latest updates from the community project, inlcluding the specialized community airdrops of the UP token, the new team members and the Utopian support.
What is 1UP In A Nutshell?
1UP is a new open source communitiy upvoting app where user votes are equal. It daily upvotes the ten highest ranked posts in each community with a smart curation rewards system. We create the UP token based on Steem's upcoming Smart Media Token (SMT) and distribute it to Steemians and communities via various airdrops. UP holders will support community growth and enjoy higher than average returns through smart curation.
For more infos please check out our @Fundition fundraiser below for a detailed overview.
---
Open Source Repository
https://github.com/therealFlauwy/1UP
---
Post Body
---
New 1UP Team Members
1UP is growing quickly and it has to in order to reach into all communities on Steem. Here are our first new team members after @flauwy (me, founder), @stoodkev (main developer) and @thewalker (designer).
Community Adviser: @meno

He is super active in various communities and all over the place. @meno from the @helpie community is a Discord jockey and community builder. With 1UP he will help to build a community for communities. This is excatly what 1UP needs as we basically become a community hub that connects all platforms and Steem initiatives with each other.
Strategist: @taskmaster

Consistency is key for any serious Steemian. Two posts a day is average for @taskmaster4450 and looking at the big picture for Steem his specialty. He has a burning enthusiasm for our blockchain and his insight and foresight play both a key role why he is now onboard the 1UP team.
New Moderators
Our first community moderators have joined us who you can find on our 1UP Discord channel to help you with questions regarding 1UP and their specific communities.
Starting Community Airdrops
All our ten featured starting communities will receive special bounties for the community/platform accounts as well as for their community members. We have started to release the first bounty program for the UP token with the @steemmonsters community. Our two weekly bounties are for monster fanart and monster giveaways and will airdrop one million UP tokens over ten weeks.
Here are the upcoming featured community airdrops:
| Community | Platform Airdrop | Special User Airdrop |
| --- | --- | --- |
| @utopian-io | 1 Million UP | 1 Million UP Over Ten Weeks |
| @fundition | 1 Million UP | 1 Million UP Over Ten Weeks |
| @dtube | 1 Million UP | 1 Million UP Over Ten Weeks |
| @dlive | 1 Million UP | 1 Million UP Over Ten Weeks |
| @dsound | 1 Million UP | 1 Million UP Over Ten Weeks |
| #promo-steem * | 1 Million UP | 1 Million UP Over Ten Weeks |
| #indymedia * | 1 Million UP | 1 Million UP Over Ten Weeks |
| #anarchy * | 1 Million UP | 1 Million UP Over Ten Weeks |
| #esoteric * | 1 Million UP | 1 Million UP Over Ten Weeks |
* The four communities based merely on tags will get their own community accounts with the upcoming hivemind protocol from Steemit to transform normal Steem accounts into community accounts.
If you are in any of these communities or even from the platform teams, feel free to join our 1UP Discord channel to discuss ideas for the specific community airdrops and maybe even help us as moderators there.
Utopian Support
The open source booster Utopian is the reason 1UP ever came into existence. Out of the old @utopian-1up experiment we are now creating a proper community booster with its own token! It is a pleisure to announce that @elear expressed his support in a personal talk with me and that we will create a specialized airdrop for the Utopian community. This will be very beneficial for the ongoing 1UP Fundraiser that can get upvotes from @utopian-io because it is an open source project and publishes valid contributions.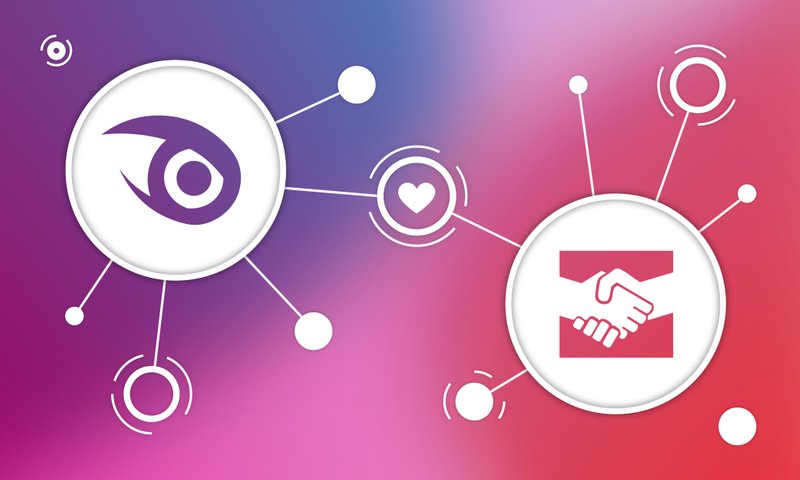 The backers of our fundraiser are effectively also our first and top token holders as they will be rewarded with 6 Million UP tokens split between them. This is a huge chance to get a lot of easy UP tokens and helps us to pay for the development and come out before SteemFest. So if you like this project this might be your chance!
---
Resources
Series Backlinks