Repository
https://github.com/snwolak/steemblr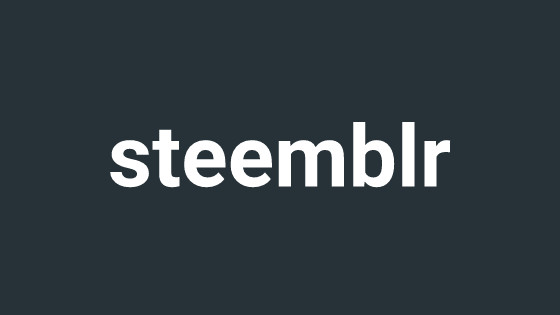 About
Steemblr is a microblogging platform written in javascript. It allows user to post and explore content which is smaller and more frivolous in its nature.
Currently app is in development stage and you can see every posts from steemit. In the future it will show posts relative to steemblr app.
Beneficiaries: To finance future development app will be collecting 15% of author rewards to @steemblr account. Quote posts are excluded and I will not collect rewards from them.
Website: https://steemblr.com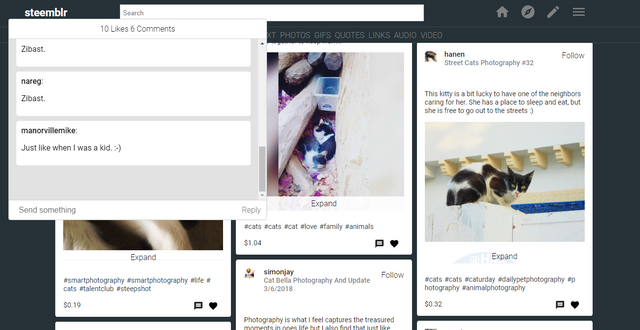 Features:
posting new content to steem blockchain,
5 diffrent categories of post,
adding post beneficiaries to quote post category,
upvoting posts and comments(only top level comments),
following,
replying to posts,
changing vote power,
searching posts by tag,
showing your blog feed in home page,
showing new and trending posts in explore section,
steemconnect integration,
uploading images to firebase.
Technology Stack
Javascript,
React/Redux,
Styled-components,
Firebase.
Roadmap
Most important thing in my road map is my own api, it will allow to load content only relative to this app.,
finish front-end side of app, user profile pages, post pages, settings, adult content filters and ux/ui improvements,
github documentation, about page, terms of service.
How to contribute
If you want to contribute you can get in touch with me on steemblr discord channel https://discord.gg/hHmZgk6
I need someone to make logo and rework ui/ux.
More about me here:
https://steemit.com/introduceyourself/@snwolak/introducing-aspiring-front-end-developer-and-musician-snwolak
GitHub Account