Promoting Steepshot RollUp 1 ADSET 2
Introduction
@steepshot is one of the best developed app on the steem blockchain platform with multi platform support and also incentivise the users for their content and I don't think there is another app out there which values your content this much.
Audience
In the ongoing campaign to promote @steepshot app on facebook platform i tweaked some parameters to achieve more information about target audience and to be more impactful while delivering the ad at full pace.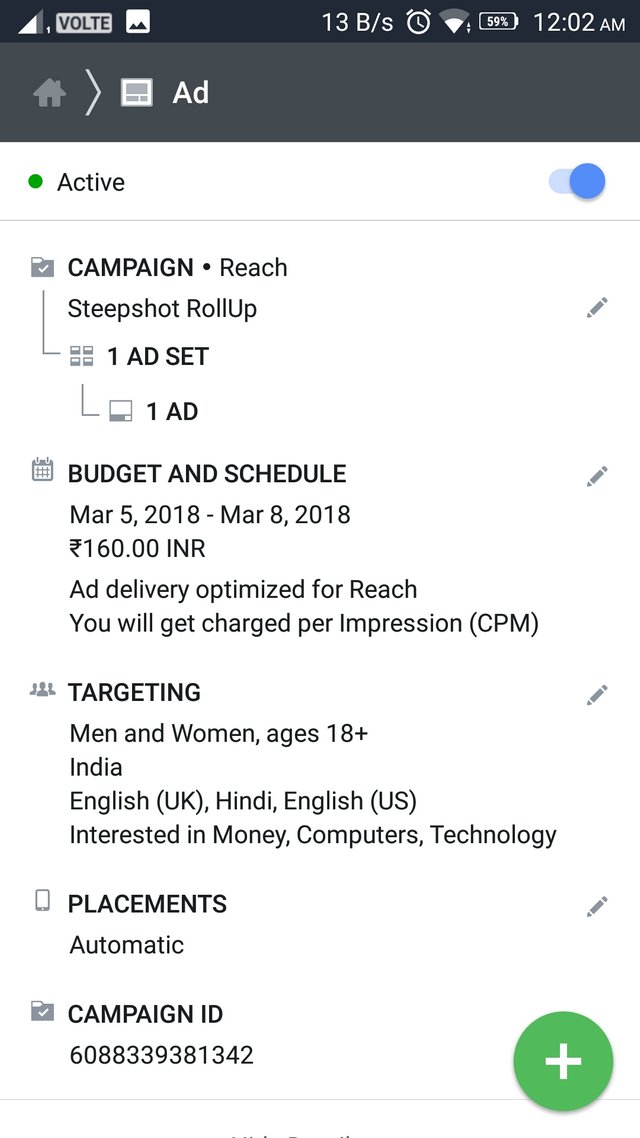 Ad Metrics
Target audience : 12000 to 35000

Gender : Male and Female

Age : 18 to 65 years

Country : INDIA

Interests : Technology , computer ,Money , photography etc.
Activity
This promotion is still running after reaching 9800+ unique visitors and this ad shown on facebook mobile and desktop feeds and also on Instagram where I have seen much more response when compared to desktop mobile ads are very responsive and gave good reach.
Mobile Ads Scaling
After analysing the promotion ads metrics I decided to focus more on mobile friendly ads and I'll limit those Ads to only target mobile users for delivering future ads and scale them to reach more and more audience quickly.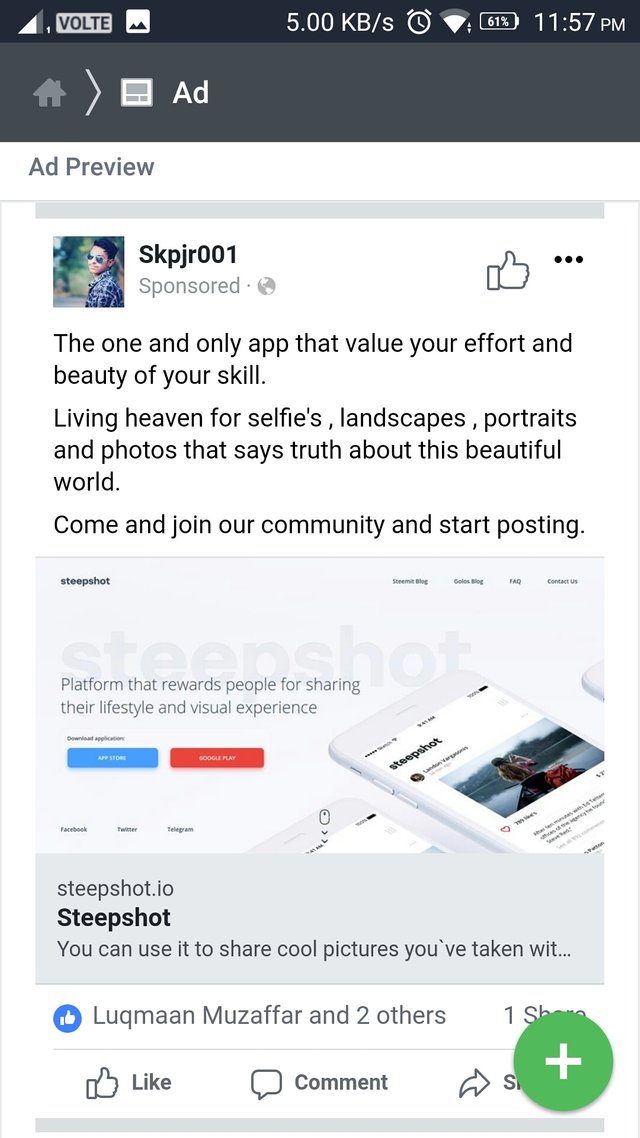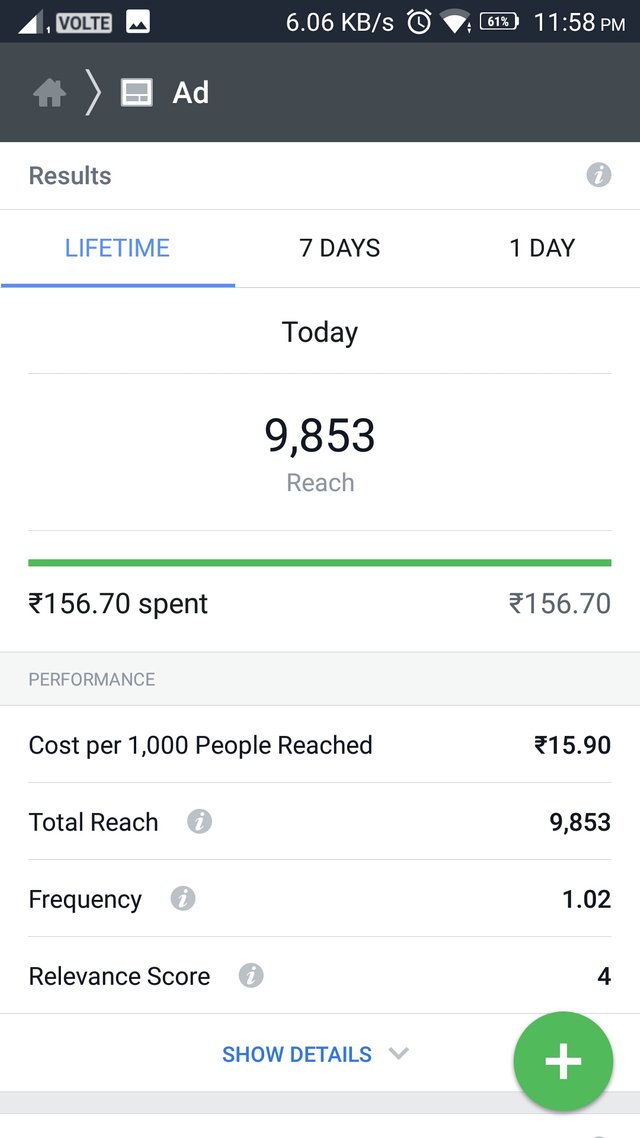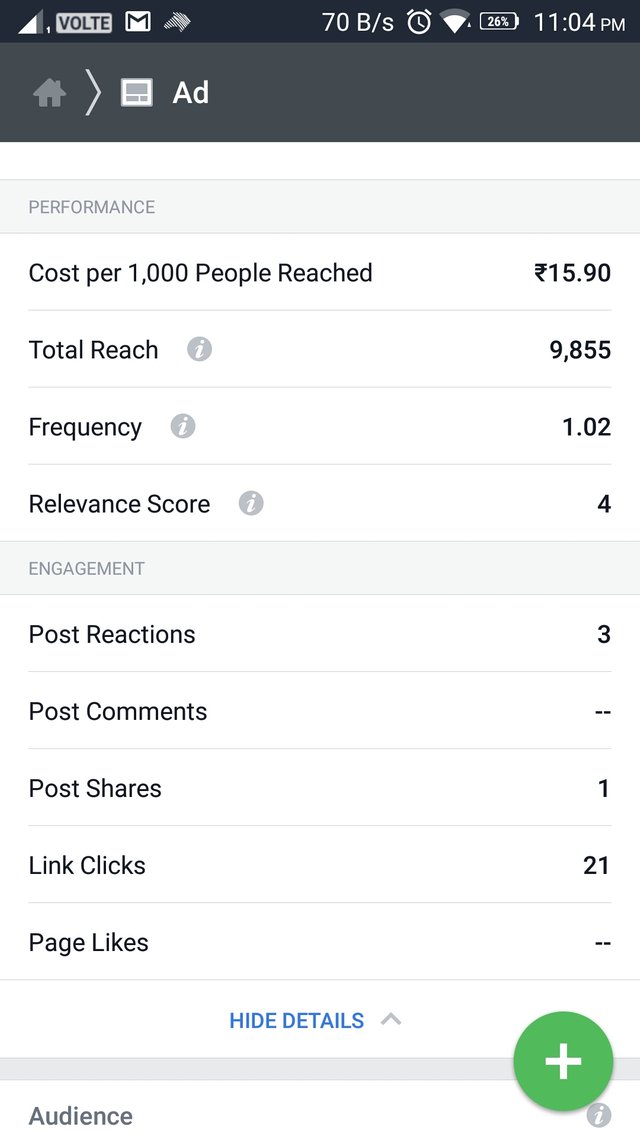 Link Clicks : 21

Post shares : 1

Post Reactions : 3
Link to promotion Ad

Link to facebook page
Results
The promotion was successfully able to reach 9800+ people with an impression of 11500+ and still active and will gain more reach and impression.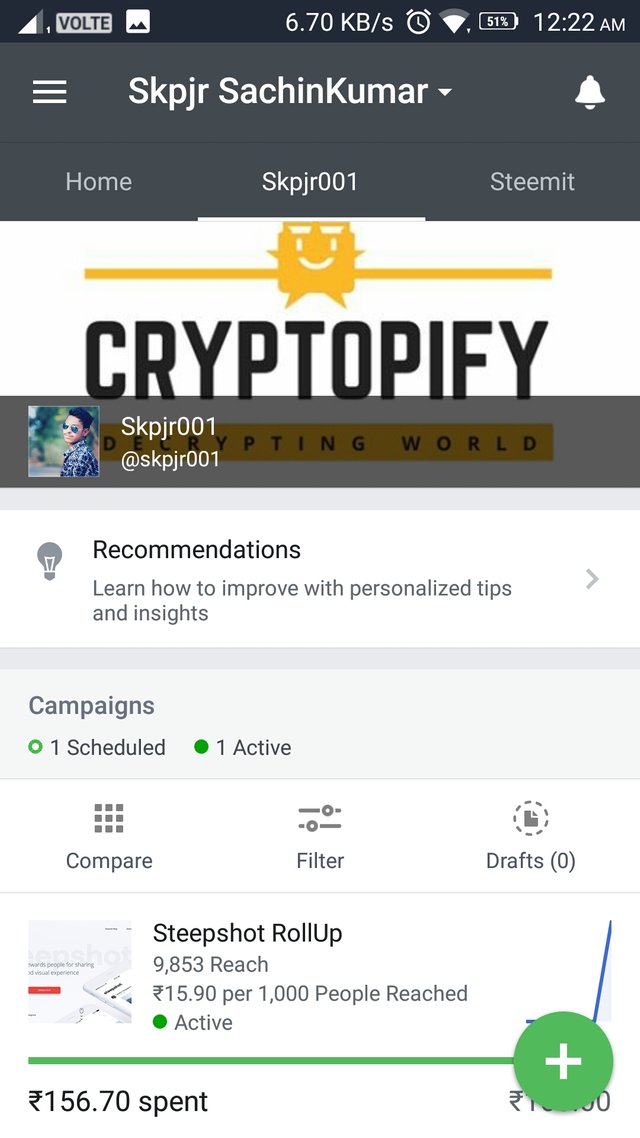 video proof
Below is the video proof showing that all these ads ran by me on my page and you can also see the details about the ads in the video below.