Traducción autorizada por @elear del artículo original "Utopian: Contributions To The Moon And Much More!"
Utopian.io es la única plataforma que recompensa las contribuciones en proyectos de código abierto con Steem. Lo siguiente se corresponde a una publicación de @elear en relación a las contribucione de desarrollos recibidas por el proyecto Utopian.io, que también es de código abierto.
¡Las contribuciones no paran de llegar!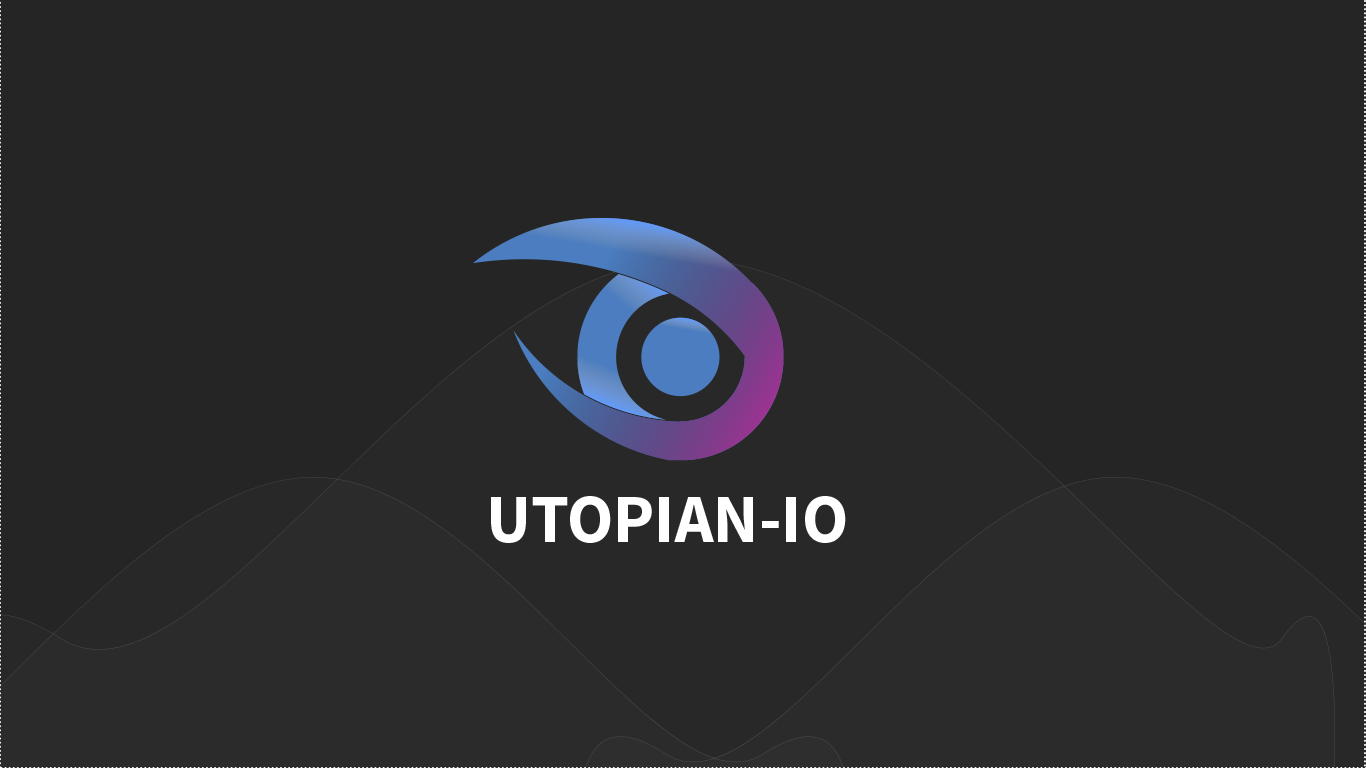 @Elear comenta que se encontraba haciendo revisiones y arreglos de algunas características para Utopian.io y la API de Utopian, y se encontró con número considerable de contribuciones espontáneas.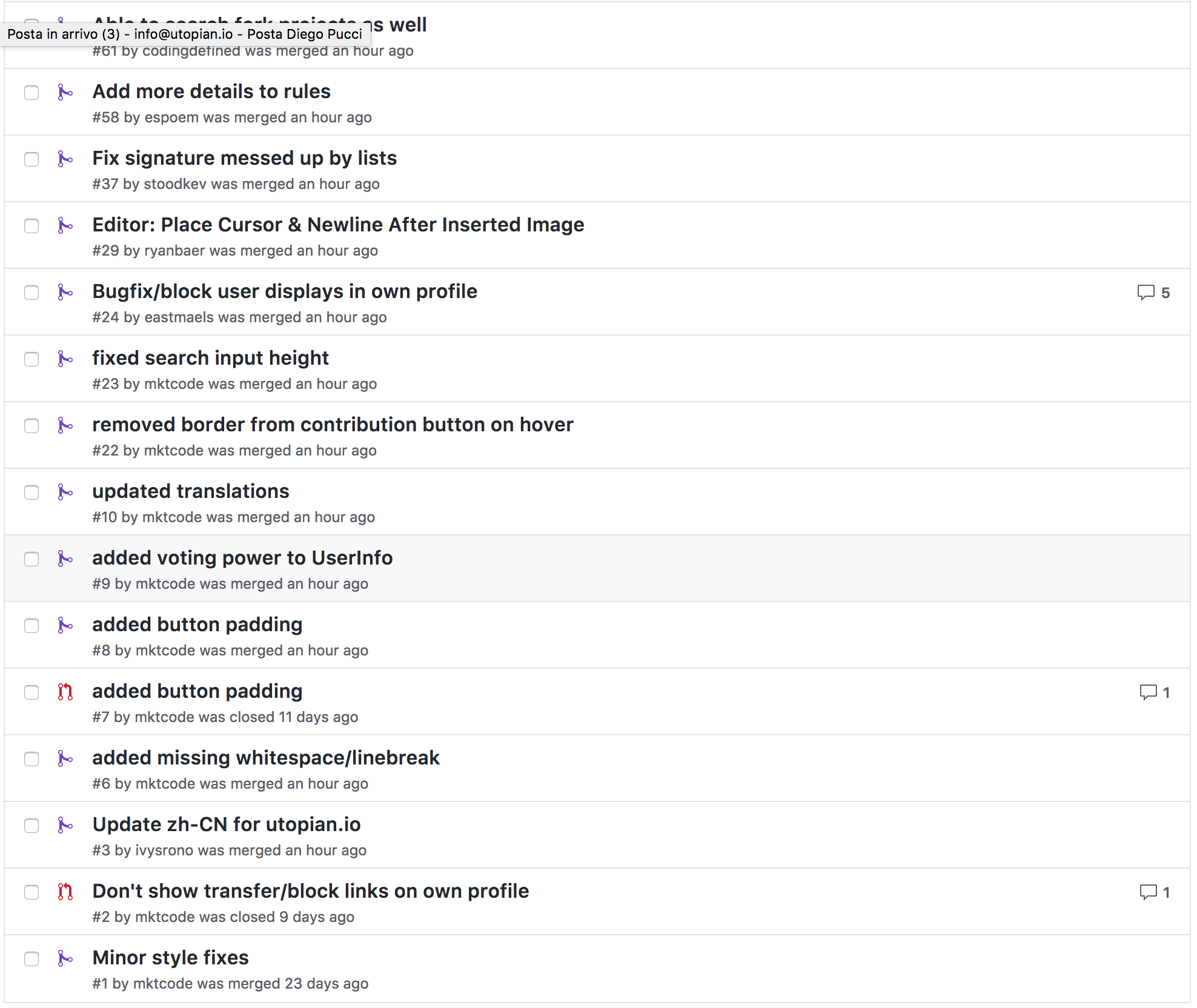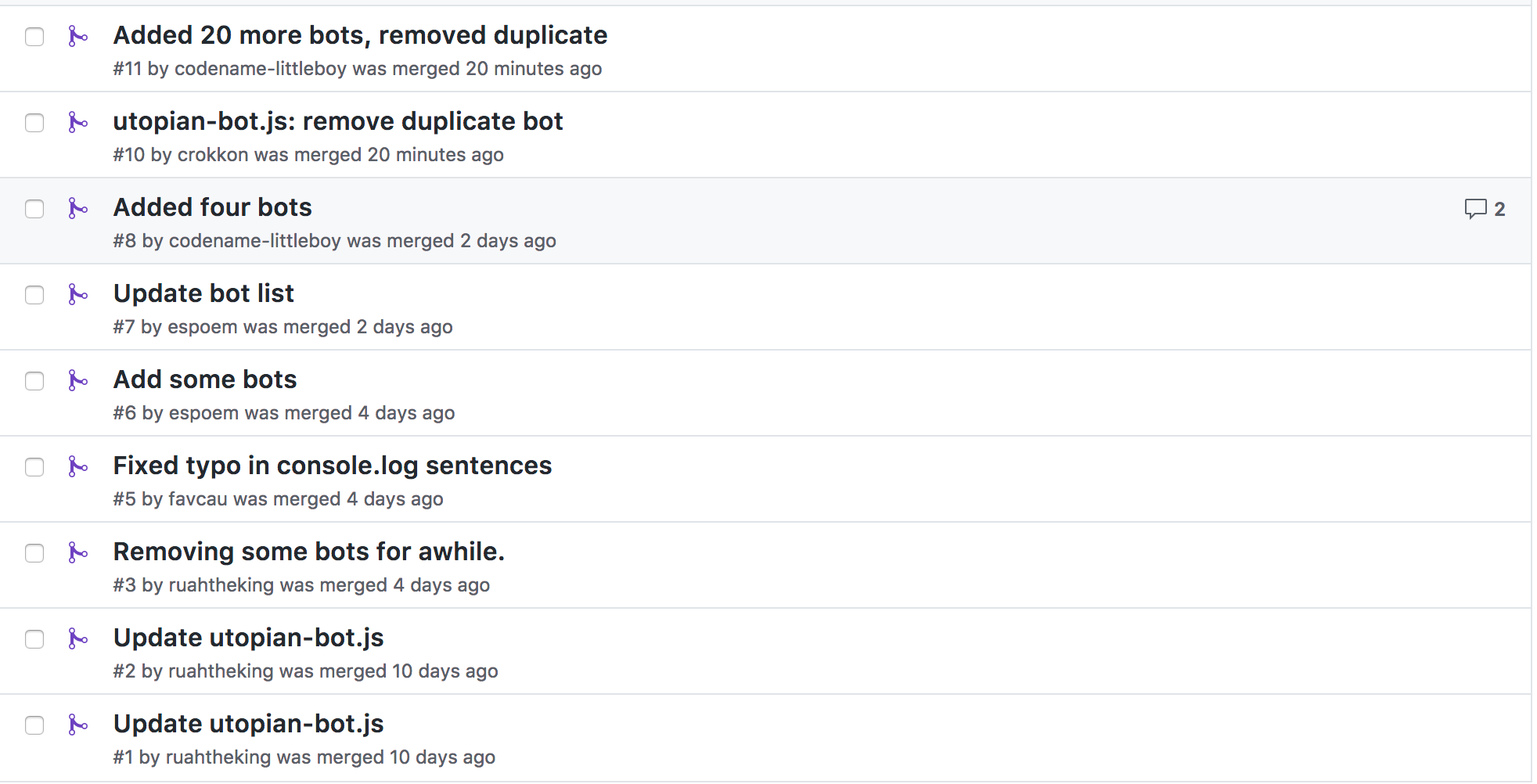 El Concepto de Utopian funciona para Utopian y para todos los Proyectos de Código Abierto
Oficialmente ya han sido recibidas más de 1000 contribuciones distribuidas entre 8 a 10 proyectos ¡Se han recibido muchas contribuciones espontáneas para todos ellos!

Lo siguiente es lo que @fabien escribió sobre el valor que Utopian.io está ofreciendo a Busy.org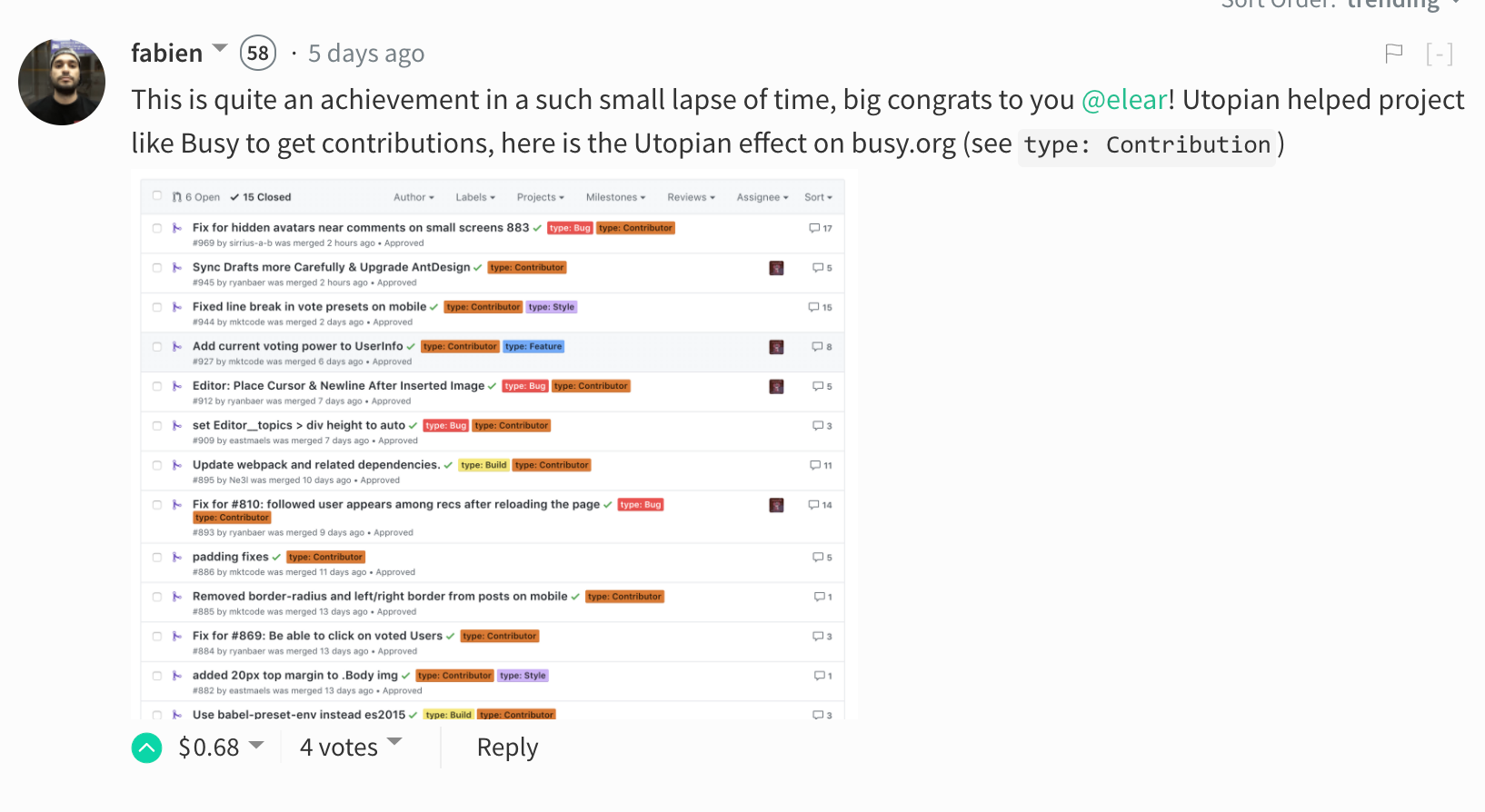 "Esto es un gran logro en un lapso tan corto de tiempo, ¡Muchas felicitaciones para ti @elear! El Proyecto Utopian ayudó a Busy a obtener contribuciones, este es el efecto de Utopian en busy.org"
¡Son muchos los Proyectos que cobran vida en Utopian!
Algunos de los nuevos proyectos dentro de la plataforma que vale la pena considerar:
Pero hay mucho más...
@mkt y @auliausu están por completar la página de aterrizaje de Utopian que será publicada muy pronto.
https://steemit.com/utopian-io/@mkt/utopian-io-official-landingpage-contributor-report-6
El Utopian Weekly: un boletín informativo que será publicado por @utopian-io para resaltar los mejores proyectos y contribuciones de código abierto en la plataforma Utopian.io
https://steemit.com/utopian-io/@mkt/utopian-io-featured-projects-contributor-report-7
Pero esto es solo el comienzo...
@nelsonm está trabajando en refrescar la imagen de Utopian.io lo que será un cambio innovador para la plataforma y la comunidad Open Source en general. se estarán publicando los nuevos diseños frecuentemente para obtener retroalimentación, estos con algunos ejemplos:
Una nueva página de inicio donde se mostrarán los mejores proyectos, contribuciones y las actividades más recientes.
La posibilidad de que los propietarios del proyecto dirijan completamente sus proyectos y puedan publicar: Actualizaciones, Solicitudes de tareas y Contribuciones.
Integración completa con las mejores herramientas, como Github, CrowdIn, Facebook, Twitter, Youtube, Behance y mucho más. Utopian será el puente entre las herramientas que utilizas para contribuir a proyectos de código abierto.
Una forma para que los propietarios de proyectos creen rencompensas que sean entregadas AUTOMÁTICAMENTE al completarse las solicitudes de tareas.
Delegación directa a proyectos.
Ofrecer moderación a los distintos proyectos.
Por último ¡@stoodkev se está encargando del Bot!
Son recibidas tantas contribuciones que han decidido cambiar completamente el bot de una forma que todos puedan votar. Esto será publicado a principios de la próxima semana.
Utopian tiene más de 3M en Delegaciones de SP
@misterdelegation - 1M SP
@ned - 1M SP
@freedom - 730K SP
@transisto - 130K SP
@cryptoctopus - 70K SP
@xeldal - 50K SP
¡MUCHAS GRACIAS A TODOS LOS QUE HAN CONTRIBUIDO!