The aim of this project is to promote the Steem ecosystem by breaking the comments system out of the walls of Steem based apps.
The Steem blockchain has a fully functional comment system like any found on other platforms such as WordPress, Ghost, Facebook comments or standalone systems like Disqus. The benefit of the Steem system is its ability to provide value back to its users.
This plugin allows you to include a Steem comments thread on any website while maintaining the ability to comment and upvote (authenticated through Steemconnect). For writers who cross post to/from a personal website or maintain external websites, this is a powerful opportunity to grow the Steem platform while gaining greater visibility to your Steem presence.
Steemcomments has a minimal setup with 3 dependencies, CSS file, JS file and a single HTML tag where-ever you want to include the Steem comments section.
Interested? Check out the live demo
More setup instructions available in the Github Repo
The comments layout has minimal but functional CSS that looks great as standard but can be adapted with extra CSS to integrate into any website style guide.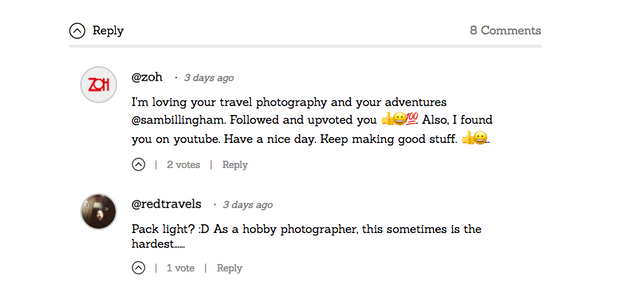 When clicking upvote a familiar popover box appears with a vote slider. The addition of the username is too allow Steemconnect who to authenticate.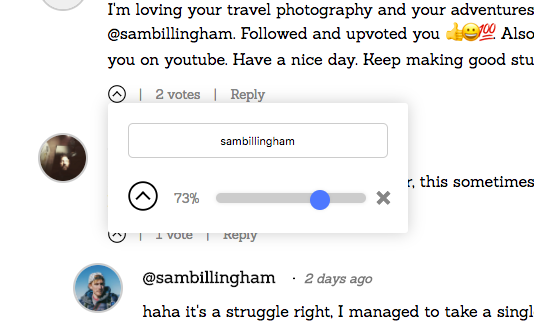 A simple comment input field again needing a username for the authentication step.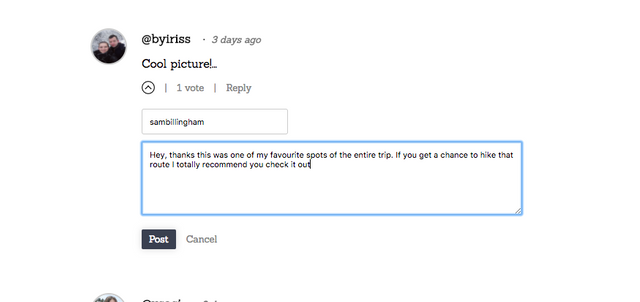 The final step with each action is to authenticate with Steemconnect, all information is prefilled. if the user has already logged in there details are likely saved and require only one-click. The site is re-loaded in the background to show any new posts/upvotes.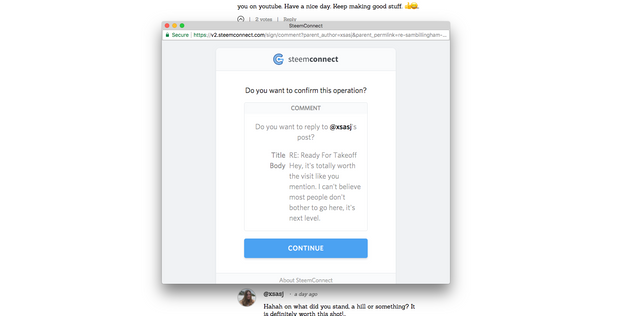 Technology Stack
Primarily this plugin makes use of HTML, CSS & Javascript to be used on the front end of any website. The features are made possible by the Steem blockchain, Steem.js and Steemconnect.
Currently Steemcomments depends on jQuery, Moment.js & Steem-js. While steem.js can't be removed for obvious reasons, I aim to remove jQuery/Moment when possible.
Roadmap
Steemcomments if fully functional and ready to use today but there are ideas and improvements to be made in future releases.
Remove jQuery + Moment.js as dependencies
Create a Wordpress plugin version. While the current version can be added by anyone confident with HTML a vast majority of WP users require a one-click install and GUI interface.
include extra details that are available in Steem blockchain e.g individual vote amounts on comments
Allow posting of non 'top-level' posts - this would mean you could use Steemcomments without needing to have posted on Steem first
package for NPM
How to contribute?
Ideas, suggestions, bug reports and PR's are 100% welcome.
I'm interested to know if it's possible to create a universal login-based system, requiring Steemconnect auth only once and any site using Steemcomments is authenticated? If you can help let me know.
Development Report
The current inital version was constructed with 39 commits of varying size that can be viewd in the master branch .
---
Posted on Utopian.io - Rewarding Open Source Contributors
---