Today I've merged and Launched an update for finallycomments.com. The aim of this project is to promote the Steem ecosystem by breaking the comments system out of the walls of Steem based apps replacing popular comments systems like Disqus & Facebook comments plugin.
What's New Version 0.3.0
New User Interface Features to bring finally comments closer to feature parity with other steem comment threads while adding customisation for users to keep Finallycomments relevance broad.
Reputation alongside usernames
When accessing comments via the getState() function you also have access to all account information for posters. Using the steem.formatter.reputation() function We're able to bring a recognisable value to the UI. In future this value can be used to hide low value users. [Github Commit]

Individual Vote Values for comments
Previously the UI only reflected the integer value of number of votes but now accessing individual comment data the Steem reward value is also displayed. [Github Commit]

Logout
Yes. The initial version did not include a logout feature, it's been added now. Clicking the profile image of the loggedin user then clicking logout will both revoke the Steemconnect access token and destroy the Finallycomments session. [Github Commit]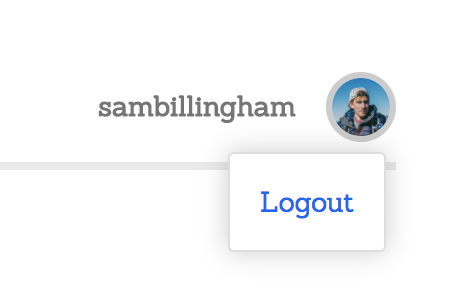 Profile Overlay
The previous version of finally comments display only a profile image and username, it can ocasionally be difficult to know who you're speaking to. The profile overlay loads on click to show extra information. Post count, follower count, following count, account value and the about section of the user profile. There's opportunity here to expand this section, perhaps even have a sidebar or profile page that displays latest comments. [Github Commit]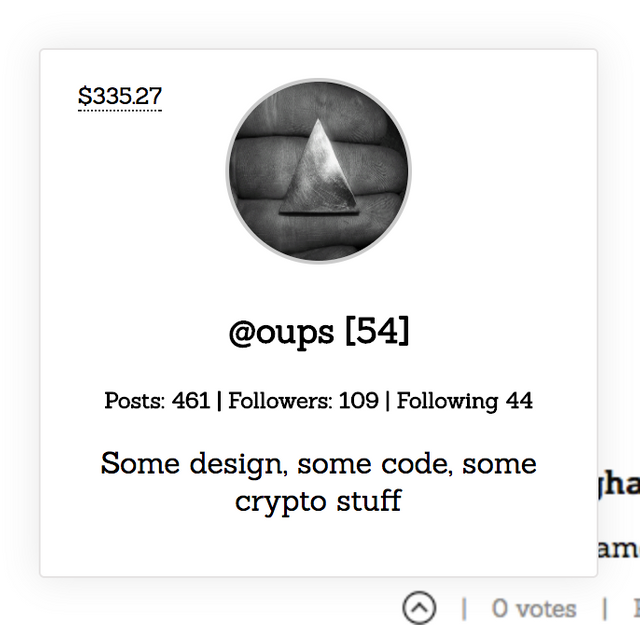 Customisation of new features
All of the new options can be disabled. Off by default, newly generated embed code will enable them or the data attributes can be added manually.
Finally comments should not be locked into the Steem ecosystem. Attributes like reputations, vote values and account values are tied very closely to Steem. These features may not be necessary or appropriate for some users so they can be enabled/disabled form the embed code directly. For many people the $ values may be distracting or confusing so I believe it's important to allow these to be optional. [Github Commit]
  <section
    class="finally-comments"
    data-id="https://utopian.io/utopian-io/@sambillingham/finally-a-comments-system-that-rewards-its-authors-steemcomments-js-got-an-upgrade"
    data-reputation="true"
    data-values="true"
    data-profile="true"></section>
  <script src="https://finallycomments.com/js/finally.min.js"></script>

Extra
Add 'finally.app' app name in custom json when posting so comments from finally can be differentiated via the API. [Github Commit]
Updated generator code and landing page to show new customisation in embed code
renamed and updated repo to contain only the code for finallycomments and move the old steemcomments project to a separate repo.
Bug hunting
Fixed incorrect value that caused new comments to be listed with the parent author name rather than the current author. Thanks to @oups for point this one out. [Github Commit]
Fixed mal-formatted markdown footer on landing page

Development Report
Main PR - https://github.com/code-with-sam/finallycomments/pull/4
Full Commit History - https://github.com/code-with-sam/finallycomments/commits/master
A lot of new ideas and work going towards this project.
Contributions
Welcomed and encouraged. If you're interested in contributing let me know through the comments section here or through Github.
Suggestions 100% welcome, let me know why you would or wouldn't use this.
---
Posted on Utopian.io - Rewarding Open Source Contributors
---