Repository
https://github.com/steemit/condenser/
About Steem Internal market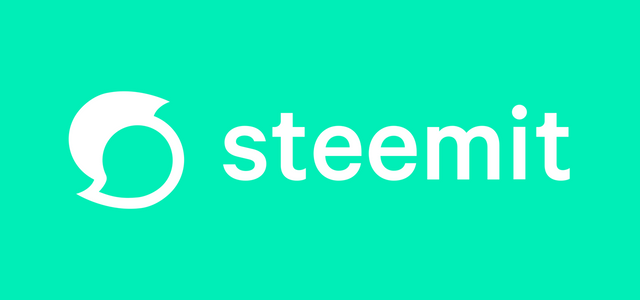 The steem internal market place is where you exchange your steem dollars for steem and Vice versa without you having to leave the steem blockchain.
Using the steem internal market to exchange your tokens is more easier compared to when you use other popular exchanges. It doesn't require much knowledge about buying and selling of cryptocurrencies.
The current features present as of when i was making this post are:
This shows the list of successful market trades.
This shows the list of unfilled market orders.
This shows the list of my unfilled orders.
Missing Feature
Proposal
From the above paragraph, I made it clear that the steem internal market is easier to use due to the absence of complex features. But I'd love to see one other feature added.
Currently, A trader can only view trade history, open, buy & sell orders. But the feature that shows one's trade history is missing.( My trade History )
My Trade History
This should be a feature that displays my past trades. Successful trades on my account.
Difference Between My Trade History And Trade History
Trade History generally shows the list of completed market trades. But My Trade History should show the list of my completed Trades ( Buys & Sells ).
Also, To avoid confusion with Trade History and the new feature I'm suggesting, I'd love to see Trade History changed to Market Trade History.
Disadvantages of Not having My Trade History on the steem market page.
The absence of this features doesn't let users see their past trades.
I had a successful transaction few days ago and I came back the next day to place an order with the same price I traded the last time. But I couldn't find the trade. Which means the rate at which I traded is no where to be found.
Mockups/Examples
Screenshot 1
Here's a screenshot showing there's nothing like My Trade History

Screenshot 2
I have now added My Trade History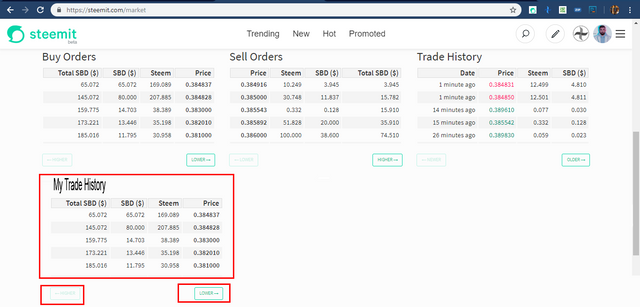 Benefits
Traders would be able to get information on their last trades
Github account